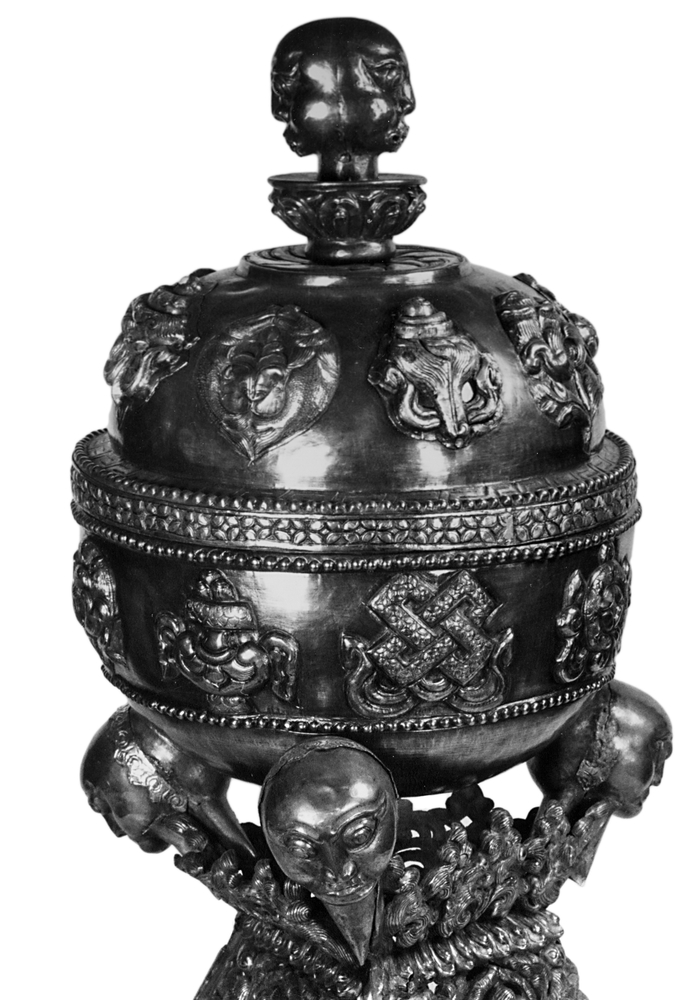 Bronze offering bowl. The object is made up of three separate parts firstly the Bowl, secondly the bowl lid and thirdly a stand which the first two parts sit atop of.
The Bowl is round based, with a series of eight decorative symbols running around its body. The lid mirrors the bowl with series of eight identical decorative symbols running around its circumference. The lid is topped with a decorative shaft composed of a two faced head.
The base has a triangular bottom which tapers up to three heads which support the lower rounded base of the bowl.