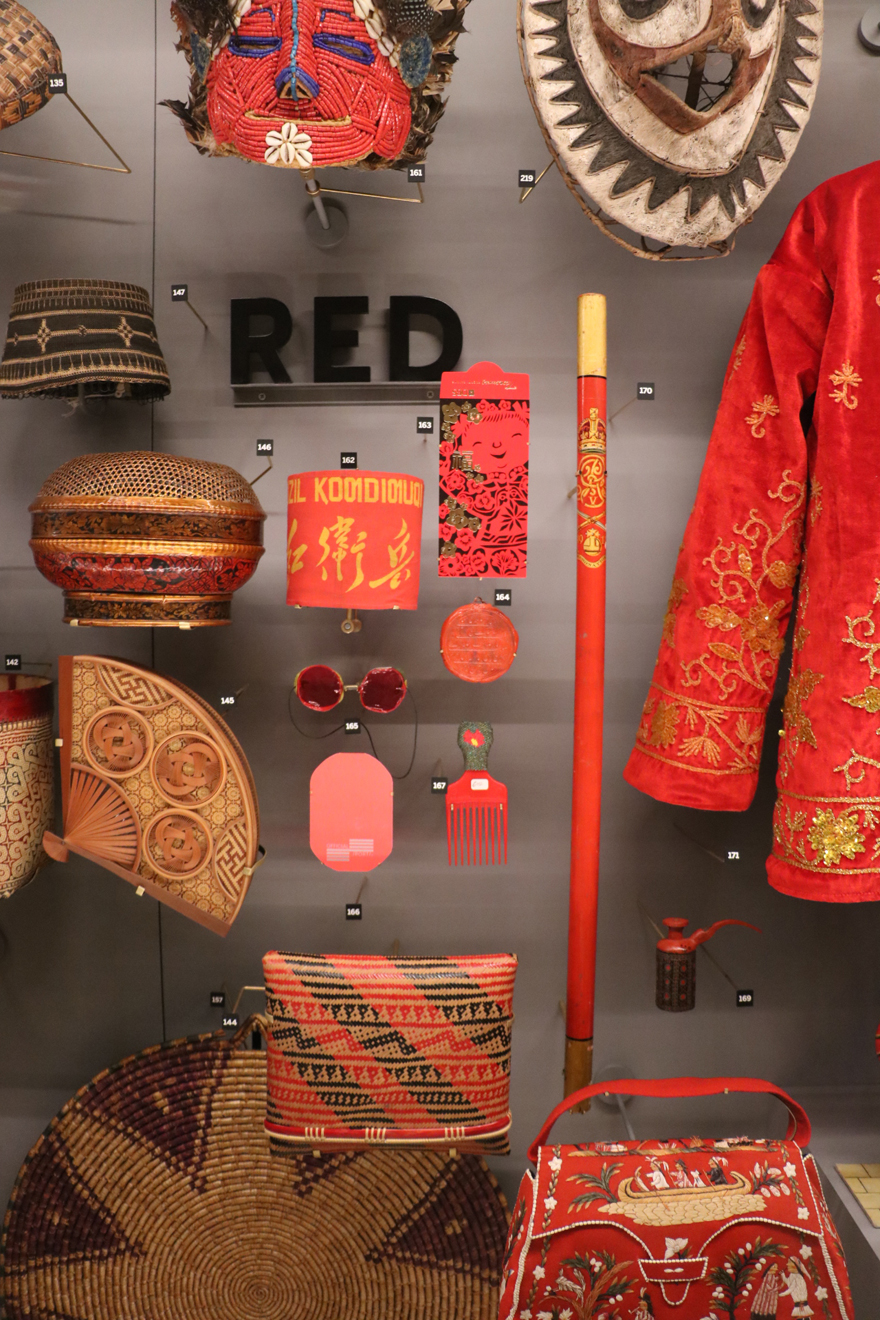 Collections People Stories
From 2012 to 2015, we undertook a detailed physical and intellectual review of our anthropology collections.
Working with communities and researchers, Collections People Stories: Anthropology Reconsidered set out to uncover the range, scale and importance of the Horniman's Anthropology collections – both in storage and on display.
Throughout, we investigated new and innovative methods of collections research, engagement and interpretation.
The Horniman secured a Renaissance Grant from Arts Council England (ACE) to support this major collections review.
Project outcomes
We reassessed the potential of our African, South Asian, North American, Oceania and European collections, working with academics and local communities to identify their importance and contemporary relevance.

We creatively worked with academic and community partners to help us develop a bid to the Heritage Lottery Fund (HLF) for the redisplay of our Anthropology Collections.

We physically reviewed our anthropology collections in our stores, involving documentation, new photography, and conservation.

We developed our website functionality, collections online platform and digital and online engagement with our collections amongst our audiences.
Project themes
We developed project themes, initially based on the way our objects are stored. Each theme had a focused period of review work, talk or lecture events and was concluded with a workshop or conference which was filmed and posted online as part of the project's digital engagement work.
Our themes were:
Food and feasting | January-July 2013

Health and healing (magic and religion) | July-December 2013

Family and home | January-July 2014

War and peace-making | July 2014–March 2015
Project results
We reviewed more than 30,000 objects.

We photographed 12,000 objects.

We conserved and assessed the condition of more than 1,200 objects

Digital engagement with collections

We shared 33876 objects shared on horniman.ac.uk

67 blogs on horniman.ac.uk

846 posts on tumblr, where we gained 36,373 followers on tumblr, with 24,375 interactions

Digital engagement work, through blogs, stories, and social media channels has been hugely successful and is a major legacy from the project.

The project created significant community and academic partnerships for the museum, many which will continue to be built upon during the development of our new Anthropology gallery.

In our community engagement work, we established significant new partnerships and practices

We developed themes and approaches for an anthropology gallery re-display, selecting star objects for display and regional case studies. A successful Stage 1 HLF bid was confirmed October 2014.