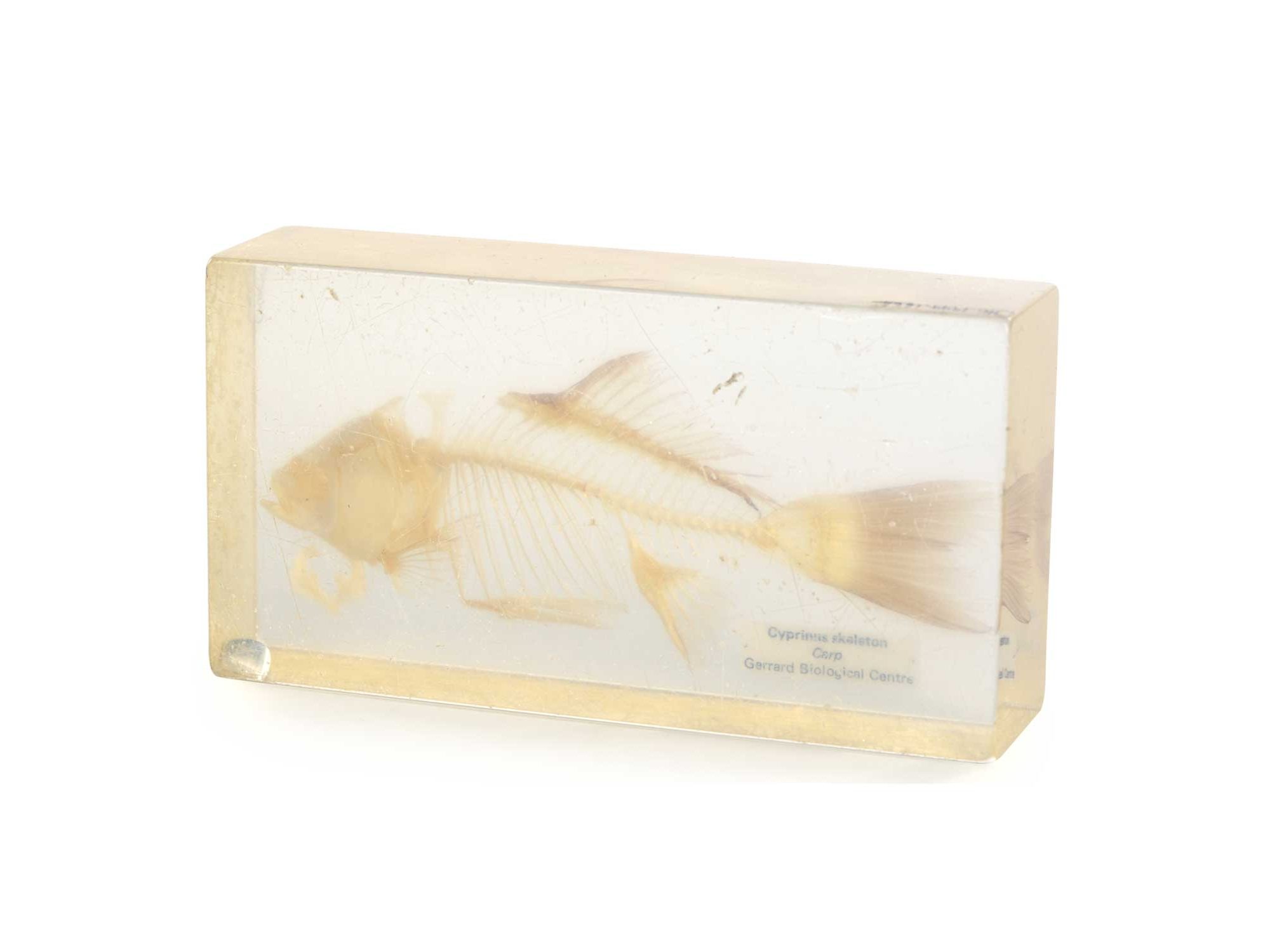 In this exciting hands-on session, children will discover how aquatic animals survive in their habitats.
Discover how the bodies of freshwater animals are perfectly suited to help them survive in their habitat whilst examining an amazing selection of real Museum objects.
Dress as jellyfish, frogs or crabs, imitate their movements, and consider how (and why) they move like that. Examine a stuffed caiman, shark's jaw and lobster, and identify the adaptations that help them to catch their prey… or defend themselves from predators. 
The cost of the session also includes timed access for the class to the Aquarium (please note – this is not private access) outside the session.
Please be aware that the Aquarium is popular on Tuesday mornings, so you may wish to book this session at quieter times of the week.
Learning Objectives:
Identify animals that live in aquatic habitats.

Identify and simply describe ways in which different aquatic animals are adapted to living in the water.

Understand how and why different adaptations are advantageous for aquatic animals.
"The session allowed them to ask questions, hold the real items, i.e. a puffer fish/sharks teeth, and then discuss them." Year 1 Teacher 
Workshop information
How to book
Booking a taught session includes a welcome briefing on arrival, timed access to a lunch space, cloakroom facilities and access to toilets for the exclusive use of school groups.
Contact us to make a booking:
schools@horniman.ac.uk
020 8291 8686
When you contact us please have ready:
– the name of the taught session you would like to book or topic you are studying,
-1st/2nd/3rd choice of date and preferred session time,
– the number of pupils and adults attending.
Costs
Entrance to the Horniman Museum and Gardens is free of charge. Taught sessions and access to some exhibitions are charged for. We invoice after your visit.
The following charges apply:
Mainstream classes: £72.50 excluding VAT (£87 inc. VAT)
SEND groups: £36.25 excluding VAT (£43.50 including VAT) for up to 15 pupils
We offer a bursary scheme for schools that meet a set criteria.
Planning your visit
See the School Trips page for other essential information including our risk assessment.
We are open from 10am-5.30pm, 7 days a week. Entrance to the Museum and Gardens is free of charge but must be booked in advance by emailing schools@horniman.ac.uk.
We offer reduced educational rates for our Aquarium, Butterfly House, and Temporary exhibition. See the School Trips page for further information.
Charges apply to all children aged 3 years and over, and all accompanying teachers and adults, unless they are specific 1:1 carers.