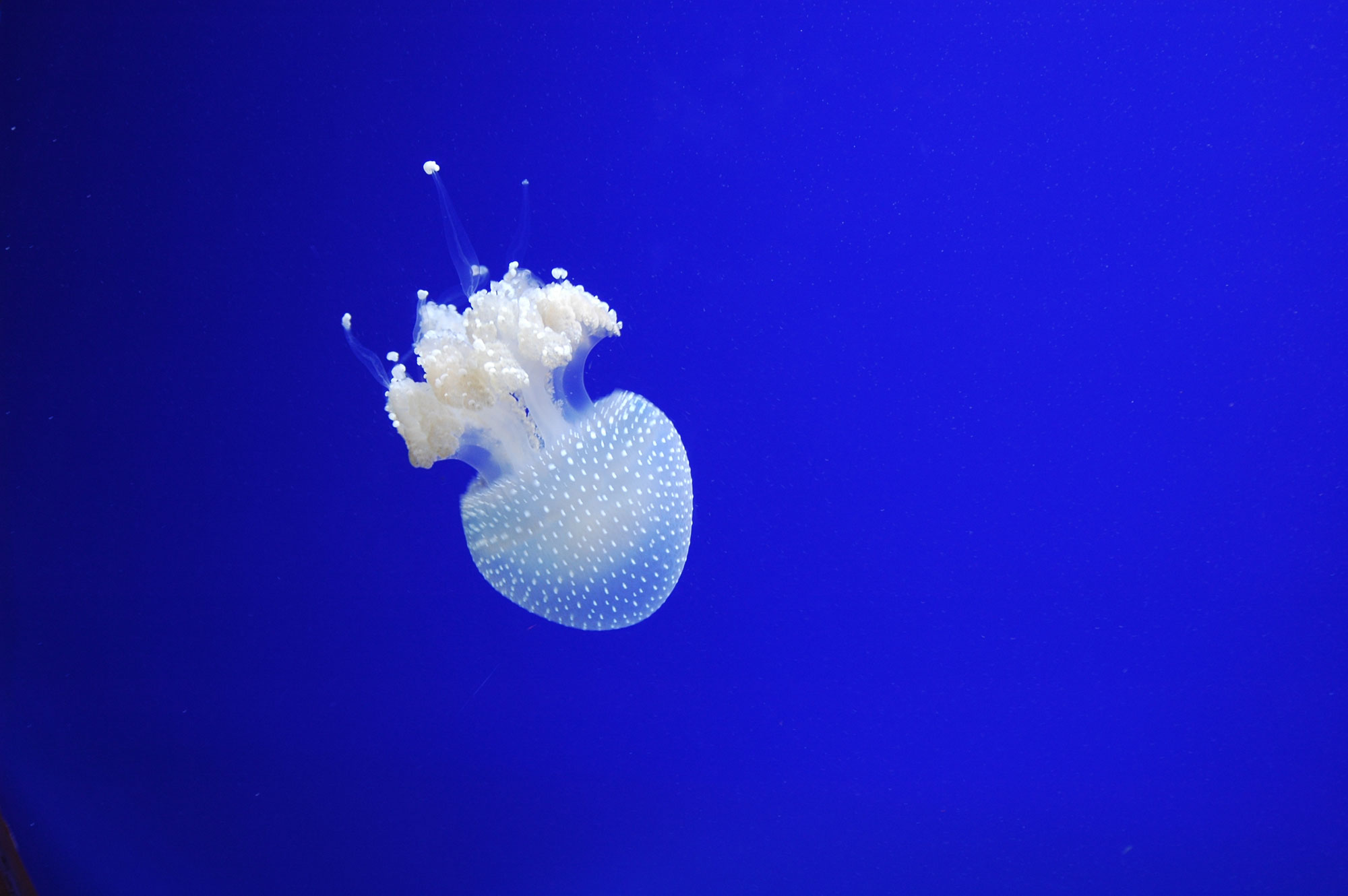 Take a magical journey through rivers, seas and oceans in the Horniman's highly acclaimed Aquarium.
Our 15 exhibits showcase aquatic environments from around the globe, ranging from the British pond to Fijian coral reefs.
Watch South American fish swimming around in the flooded mangrove roots. Nearby see the poison dart frogs and tropical tree frogs.
Get close to a live coral display and see reef fish move between and interact with this complex and vibrant habitat. Observe the symbiotic relationship between a clown fish and its host anemone.
Wonder at the bizarre structure and movement of jellyfish, as they journey around their purpose built aquarium
During your visit, you'll not only get to see amazing animals up close, but also learn about their interesting lives and the places where they live in the wild.
A huge variety of aquatic life can be seen, displaying the massive variation in the body shapes, colours and behaviours of animals in different habitats.
Tickets and Entry
The Aquarium is open daily and Horniman Members and Benefactors go free.
You can also go free with an Art Pass.
Children under three may visit free of charge and carers accompanying visitors with access requirements get free admission. A family ticket is for two adults and two children aged 3-16 years.
Access to the Aquarium
Watch this short film to discover how to get to the Aquarium and the noise and lighting levels inside:
Gorgeous moon jellyfish at the Horniman Aquarium - love love love jellyfish.