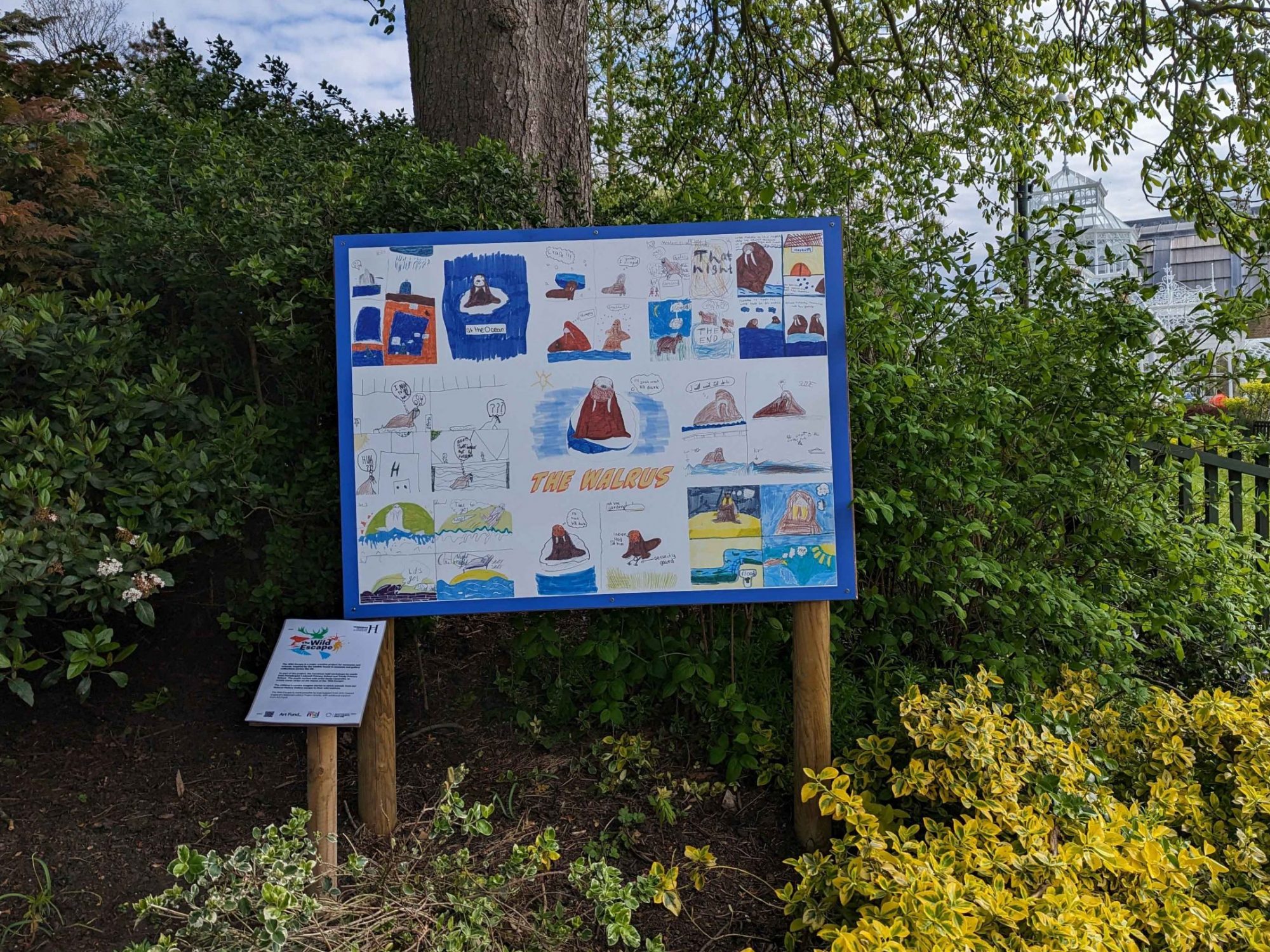 Art in the Gardens: The Wild Escape
See art boards featuring work from local children, inspired by the Horniman's Natural History collection.
Prendergast Ladywell School and Trinity Primary School joined us for a day of exciting workshops, as part of The Wild Escape. The classes took inspiration from our Natural History Gallery. From the walrus to the ostrich, pupils learnt about the animals' habitats, diet, and the threats they face due to the climate crisis.
In workshops led by artist Giulia Casarotto, pupils created colourful comic strips, depicting storylines which saw the animals escape the Horniman, and return to their wild habitat.
Giulia Casarotto collated the children's artwork into this series of five boards, which will be on display in the Horniman Gardens.
The Wild Escape
The Wild Escape is a major creative project for museums and schools, inspired by the wildlife found in museum and gallery collections across the UK. We'd like to thank pupils from Trinity Primary and Prendergast Ladywell School for creating this fantastic artwork, and for sharing their stories with us!
The Wild Escape is made possible by lead support from Arts Council England's National Lottery Project Grants, with additional support from Art Fund.