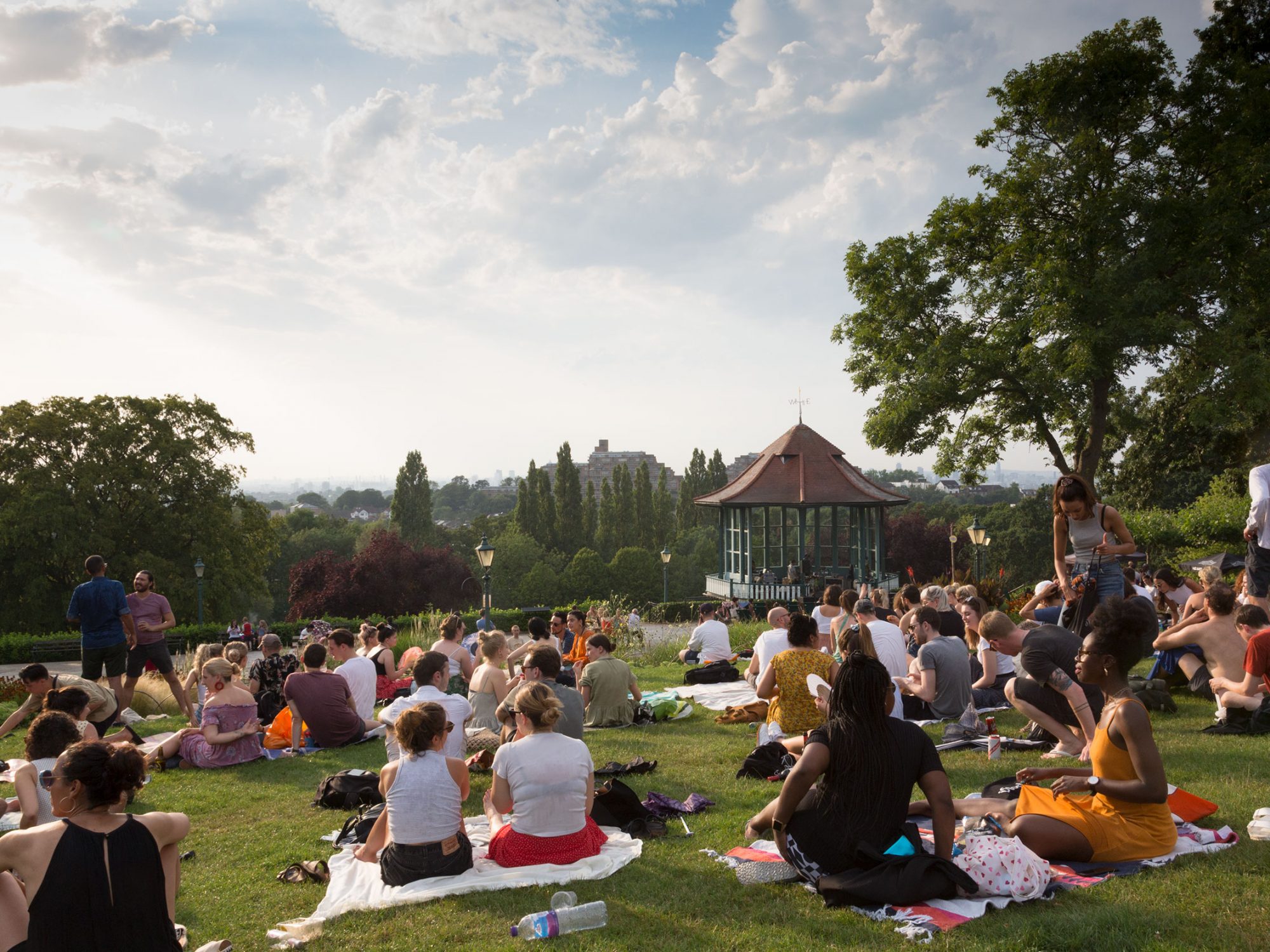 An afternoon of twenty-first-century Asian music on the Horniman Bandstand, this August bank holiday weekend.
In this special event for London Borough of Culture, Global Local invite the legendary Daytimers collective to curate an afternoon of free music on the Bandstand, celebrating contemporary South Asian music and marking 75 years of Indian Independence.
Featuring:
Nutkhut: South East London based Nutkhut have long championed South Asian Culture appearing with their dance and circus acts at the world's major events, designing enormous dance pieces for thousands of participants, and wowing the world at the recent Jubilee Pageant.
Going South: a collaboration between Bobby Friction (BBC Asian Network ), Ajay Chabra (London Mela) and Global Local (Continental Drifts) – taking contemporary Asian Underground Culture to new places.
Who are Daytimers and Global Local?
Daytimers is a community for creatives to share ideas and collaborate, celebrating our universal heritage on the landscape of the western dance floor, divulging from underground dance scenes and South Asian culture.
They erupted onto the scene in 2019, representing a prolific and proud Asian underground movement. Their appearances at their events, like Boiler Room and Festivals like Glastonbury, have cemented their status as legendary champions of the Asian underground. They are beloved across different cultures, whilst appearing as cover stars on magazines like Dj Mag, Guardian Guide and Crack, cementing their reputation across the UK and beyond.
Global Local supports and celebrates artists from diverse cultural backgrounds by embracing their traditional music roots with a modern twist. They provide performance opportunities to talented emerging artists from a wide range of cultures and communities, and bring global music to hundreds of thousands of people at festivals, community events and club nights across the UK.
---
Please note: This is a free event, but to help control capacity we may need to close the Gardens should the event prove popular. Visitors may not be able to use the Horniman Gardens as a through-route should the event reach capacity.