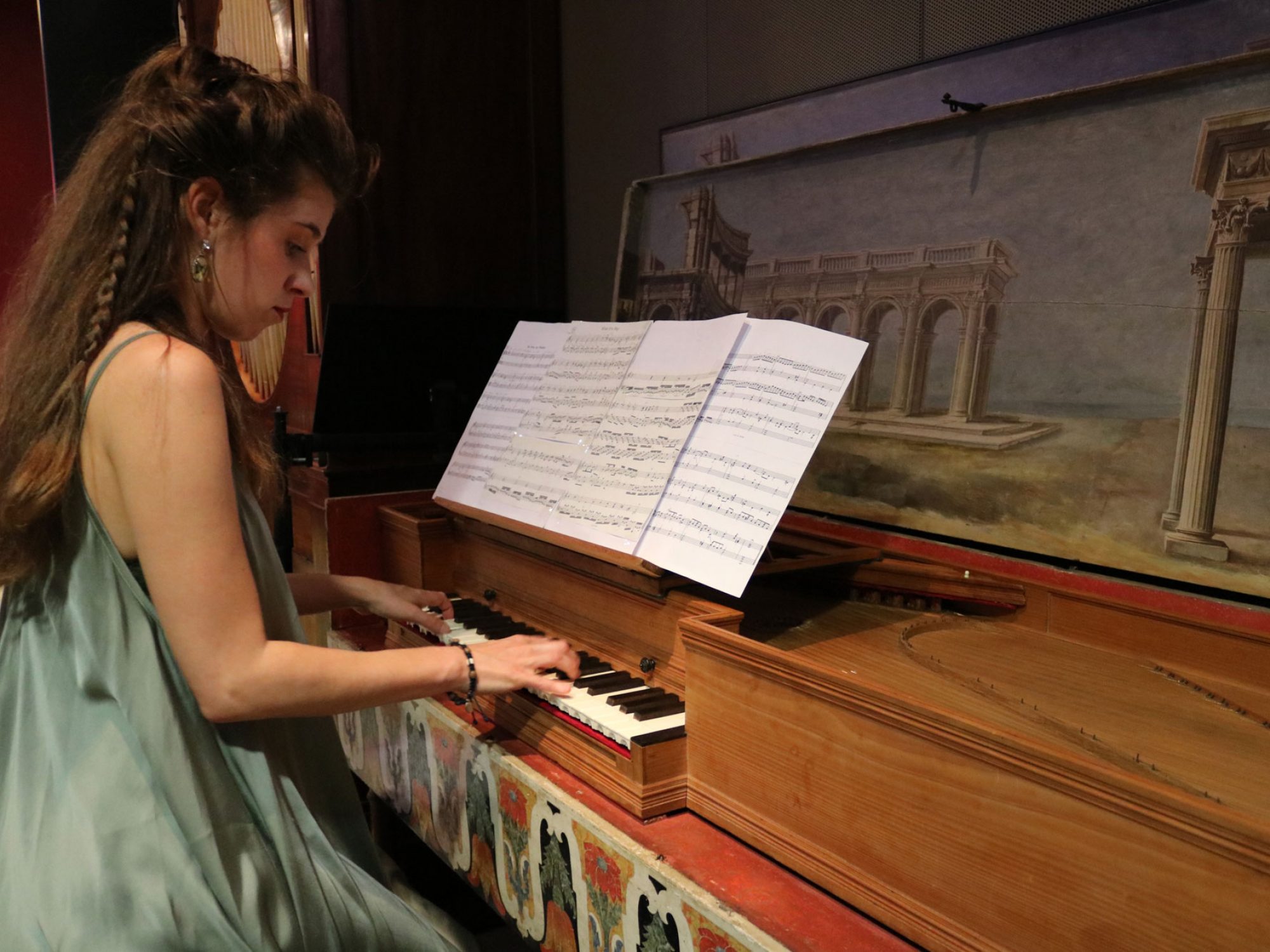 Join us to hear performances and talks based on the variety and diversity of our musical instrument collection.
13 October
First Encounters – Musical Journeys from the First Age of Globalisation
An exploration of music which spanned the continents in the eighteenth century, including English dances by Ignatius Sancho, and music by Joseph Bologne, Chevalier de Saint-Georges, together with music by their English and French contemporaries, Thomas Arne and Jean-Philippe Rameau.
Yeo Yat-Soon
Yat-Soon was born in London to Chinese parents and studied Music at King's College London.  He continued with postgraduate studies at the Guildhall School of Music and Drama studying harpsichord with Christopher Kite and conducting with Harry Newstone. After a distinguished career in music education, Yeo Yat-Soon has now returned to his first love – playing the harpsichord.  He performs regularly as a soloist, chamber musician and musical director. He teaches harpsichord, coaches chamber music and lectures in historical performance practice at the University of Birmingham.
Hear it Live! often includes performances on our four historical keyboard instruments, three of which, from the former Finchcocks Musical Museum, were restored to playing condition thanks to National Lottery funding.
The instruments are:
A rare surviving example of a signed Neapolitan virginals by Onofrio Guarracino, 1668;
A beautifully-preserved square piano by Adam Beyer, London, 1777;
 A 1772 Kirckman harpsichord; and
A handsome English chamber organ, possibly by Joseph Beloudy, London, c.1800.
Find details of previous performances you can still watch below.
Watch one of the previous performances
---
The Hear It Live! programme and recordings are made possible through the generosity of the National Lottery Heritage Fund.