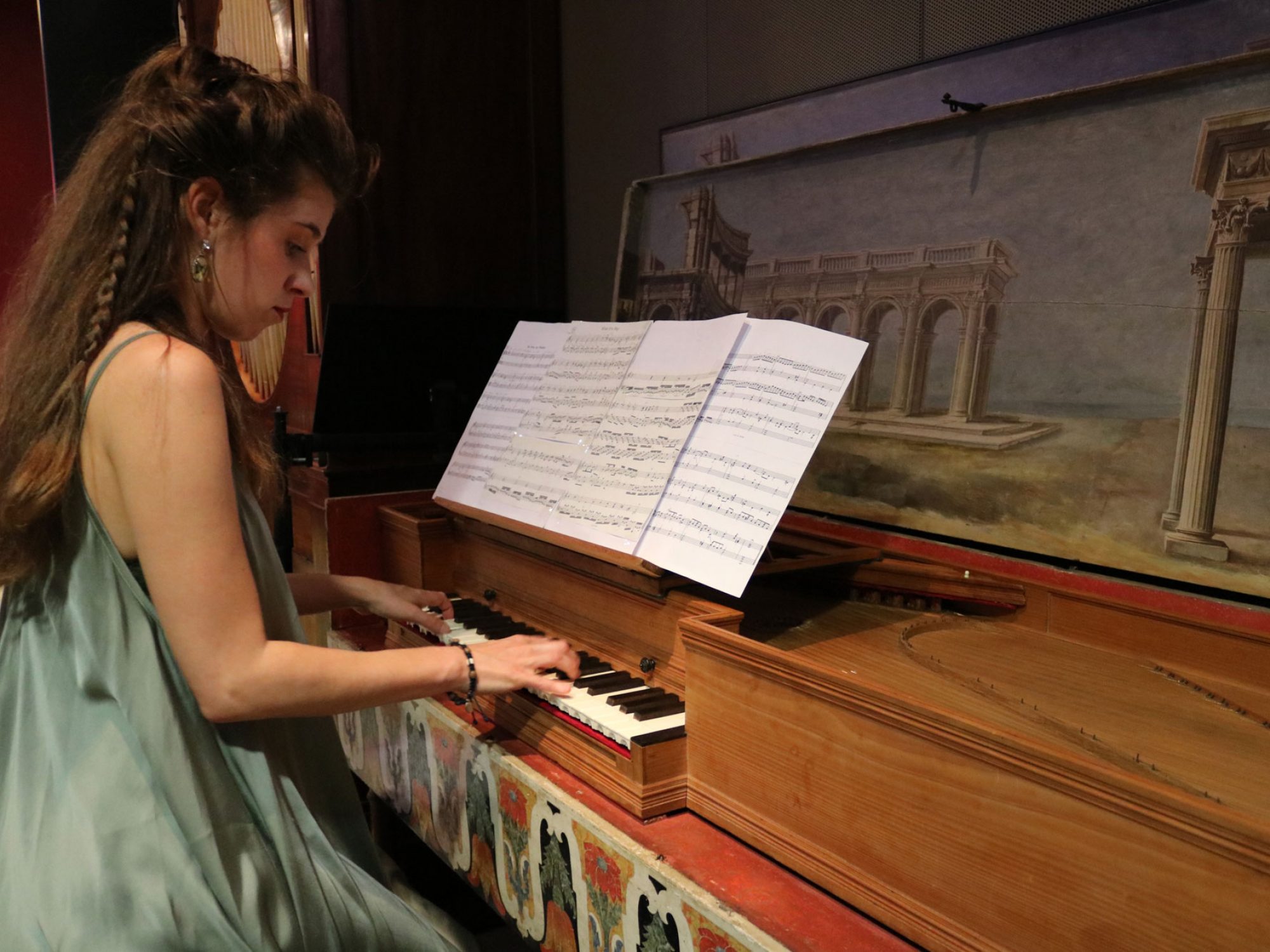 Join us on YouTube to hear performances and talks based on our musical instrument collection, including our 1772 Kirckman harpsichord.
These concerts often include performances on our three historical keyboard instruments from the former Finchcocks Musical Museum, recently restored to playing condition, thanks to National Lottery funding.
The instruments are:
A rare surviving example of a signed Neapolitan virginals by Onofrio Guarracino, 1668;
A beautifully-preserved square piano by Adam Beyer, London, 1777;
 A 1772 Kirckman harpsichord; and
A handsome English chamber organ, possibly by Joseph Beloudy, London, c.1800.
You can tune in to watch the performance bi-weekly on Thursdays at 3pm.
Find details of previous performances you can still watch below.
Listen to this performance by Linda Nicholson playing the square piano by Adam Beyer, London, 1777, at the Horniman Museum in London. Linda Nicholson is one of the foremost keyboard players specialising in the performance of baroque, classical and early romantic music on instruments of the period. She is a pioneer in the revival of the pianoforte and won the first two international competitions held for the instrument, namely the Concours International du Pianoforte in Paris and the Festival of Flanders Competition in Bruges. Since then, she has performed in major festivals and concert series throughout Europe and the Far East, both as a soloist in recitals and concertos and as a chamber music player. Be sure to catch up with Linda's Hear It Live! Digital harpsichord recital.
Watch one of the previous performances
---
The Hear It Live! programme and recordings are made possible through the generosity of the National Lottery Heritage Fund.