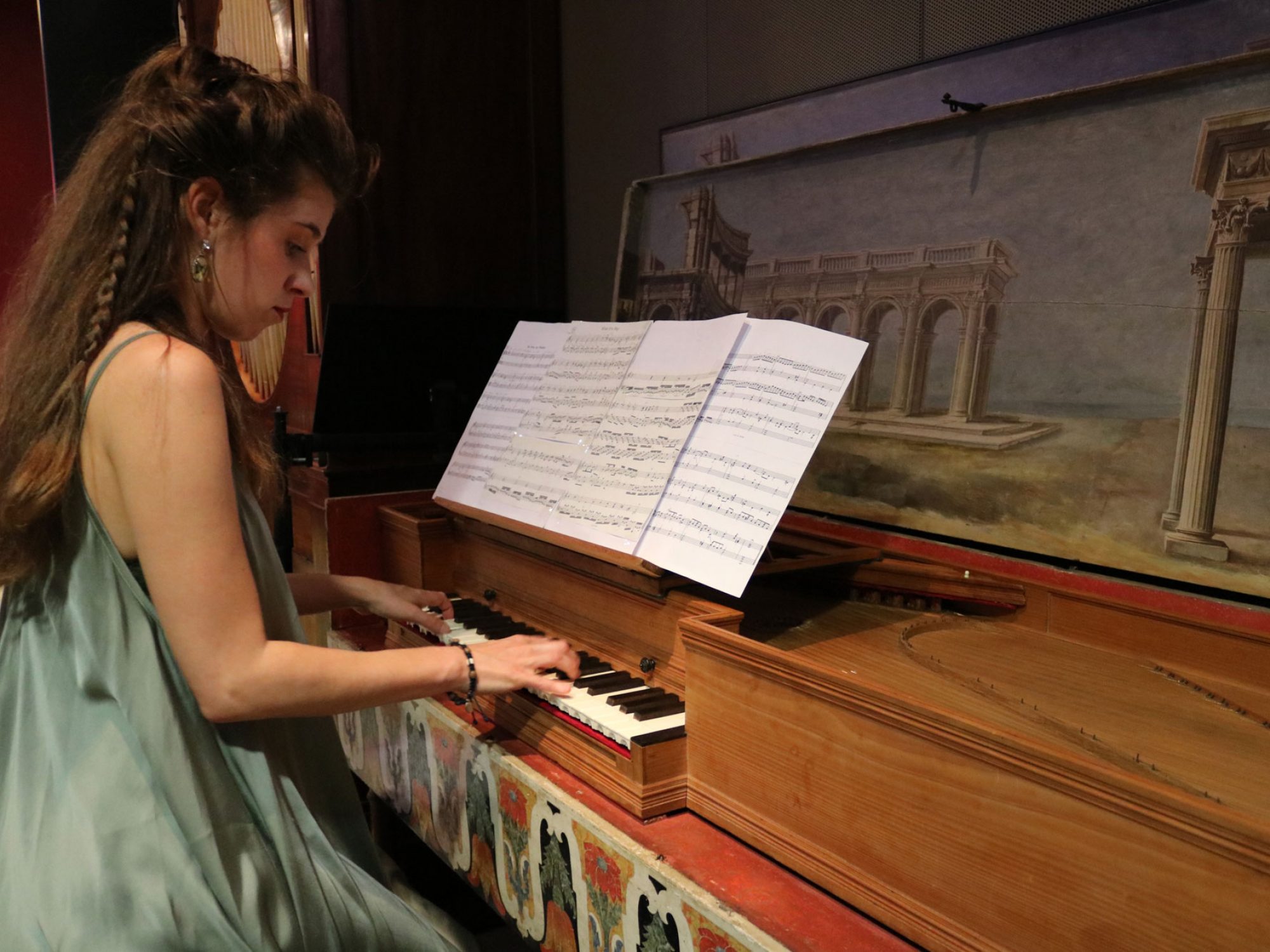 Join us to hear performances and talks based on the variety and diversity of our musical instrument collection.
12 January
Clarinet virtuoso Gökhan Demirdogmez
After graduating from Sakarya University State Conservatory in 2011, Gökhan Demirdogmez settled in Istanbul, qualifying for a pedagogical degree from Okan University in 2013. He released his first album in 2017 consisting of his own compositions. He has given concerts around the world (Sydney, Istanbul, London, Germany, Netherlands, Saudi Arabia) supported by his projects and opened England's first official Turkish Music Clarinet School in London (Demirdogmez Turkish Clarinet School). In 2022 he promoted his first album "Variance" consisting of his Four Songs in one of London's iconic jazz clubs, Camden The Jazz Cafe.  He continues to work on his own compositions and stage performances in London.
9 February
Grifton Forbes-Amos and Kian Cardenas
Experience soulful Jazz music written and composed by a variety of Black artists. Performed by trumpeter Grifton Forbes-Amos, alongside guitarist Kian Cardenas.
Grifton Forbes-Amos is a 24 years old trumpeter who frequently plays in the London jazz scene, including TC, The Groove Family and Neue Grafik. Kian Cardenas is a 22 year old guitarist, part of London's exciting jazz and fusion scene. Currently playing with INSXGHT, Bonita, Kay Young and more.
9 March
Bantu Arts
Experience the sounds of Africa with members of the traditional dance troupe Bantu Arts. Performing on a variety of instruments from across the African continent, including the adungu (harp), endigidi (tube fiddle), ngoni (kora style) and a selection of drums including ngoma, djembe and talking drums!
Steven Kasamba
Born in Uganda, Steven Kasamba started performing at early age, specialising in folk music and dances using instruments like ngoma (drums), adungu (harp) and endigidi (fiddle). He is the founder and a director of Bantu Arts, a community organisations which specialises in promoting African arts.
Aboubacar Konate
Born in Burkina Faso, Aboubacar Konate is the eighth son in family of praise (griots) singers of Dafing origin. He adapted his skills from Senufo, Senegalese and Fulani tribes to create his own repertoire with a renowned instrument called Ngoni, creating musical sounds of mandingo and forest rhythms.
About Hear it Live!
Hear it Live! often includes performances on our four historical keyboard instruments, three of which, from the former Finchcocks Musical Museum, were restored to playing condition thanks to National Lottery funding.
The instruments are:
A rare surviving example of a signed Neapolitan virginals by Onofrio Guarracino, 1668;
A beautifully-preserved square piano by Adam Beyer, London, 1777;
 A 1772 Kirckman harpsichord; and
A handsome English chamber organ, possibly by Joseph Beloudy, London, c.1800.
Find details of previous performances you can still watch below.
Watch one of the previous performances
---
The Hear It Live! programme and recordings are made possible through the generosity of the National Lottery Heritage Fund.