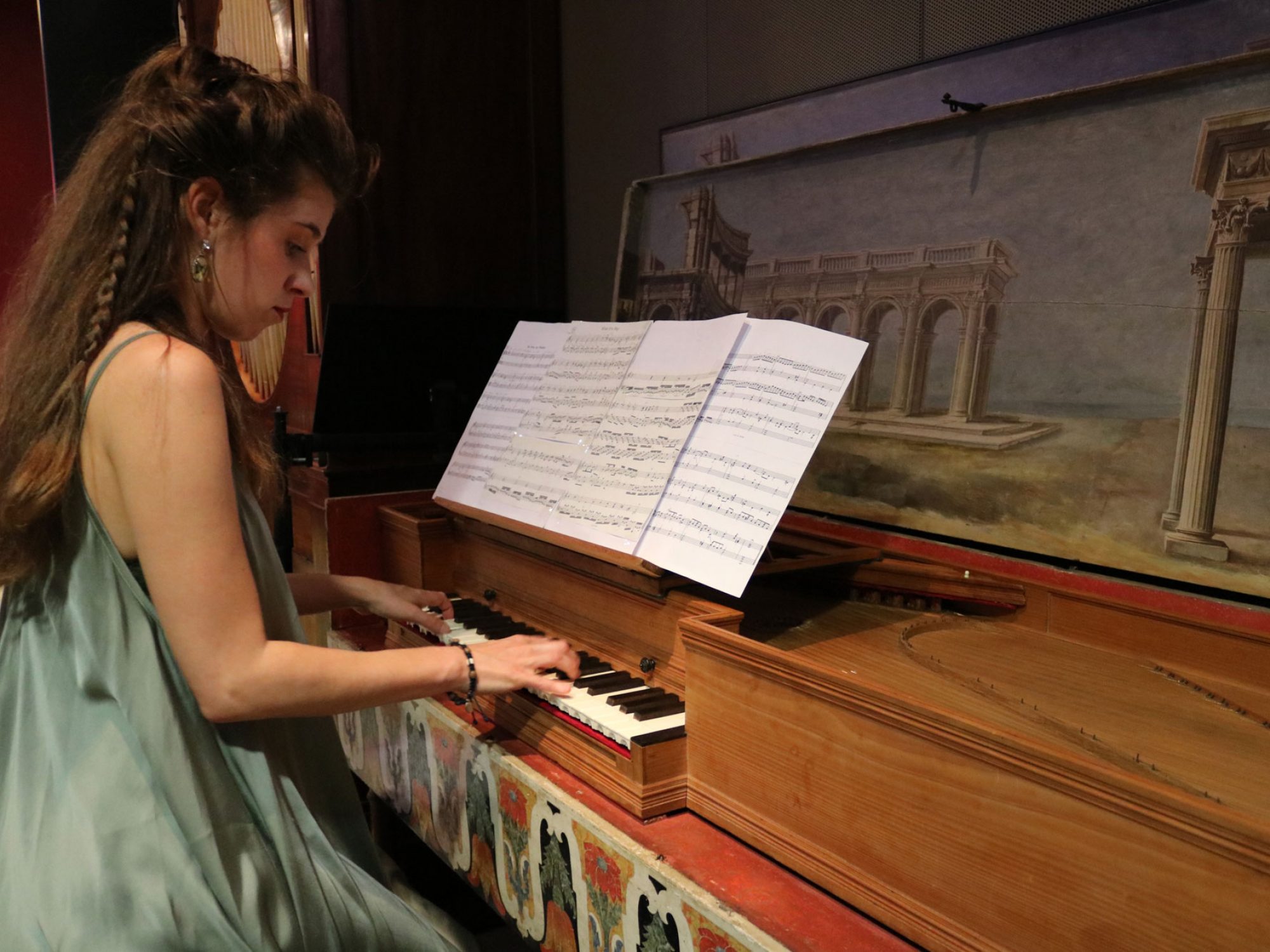 Join us to hear performances and talks based on the variety and diversity of our musical instrument collection.
14 July
Rihab Azar and Ant Romero
Music Gallery Performance Space
Rihab Azar and Ant Romero will take you on a journey through a variety of rich maqams (modes) and rhythms of both classical and contemporary Arabic music. They will play music by composers from Syria, Egypt, Lebanon, Iraq, Tunisia as well as Turkey.
Rihab Azar
Rihab Azar is a Syrian oud player. Graduate of the Conservatoire of Damascus and UCL (MA in Music Education), she is recognised by Arts Council England as a musician of exceptional promise. The first woman oudist to play solo accompanied by the Syrian National Orchestra for Arabic Music.
"Infinitely Tender and Haunting" – The Arts Desk
Ant Romero
Ant Romero is a Spanish percussionist who studied at the Royal Conservatory, Manuel de Falla. He was co-founder and drummer of one of the most influential groups in the pop-rock scene in the 1990s. His main musical influences come from the music of the Middle East, Spain (especially flamenco), Indian music and rock.
Hear it Live! often includes performances on our four historical keyboard instruments, three of which, from the former Finchcocks Musical Museum, were restored to playing condition thanks to National Lottery funding.
The instruments are:
A rare surviving example of a signed Neapolitan virginals by Onofrio Guarracino, 1668;
A beautifully-preserved square piano by Adam Beyer, London, 1777;
 A 1772 Kirckman harpsichord; and
A handsome English chamber organ, possibly by Joseph Beloudy, London, c.1800.
Find details of previous performances you can still watch below.
Watch one of the previous performances
---
The Hear It Live! programme and recordings are made possible through the generosity of the National Lottery Heritage Fund.