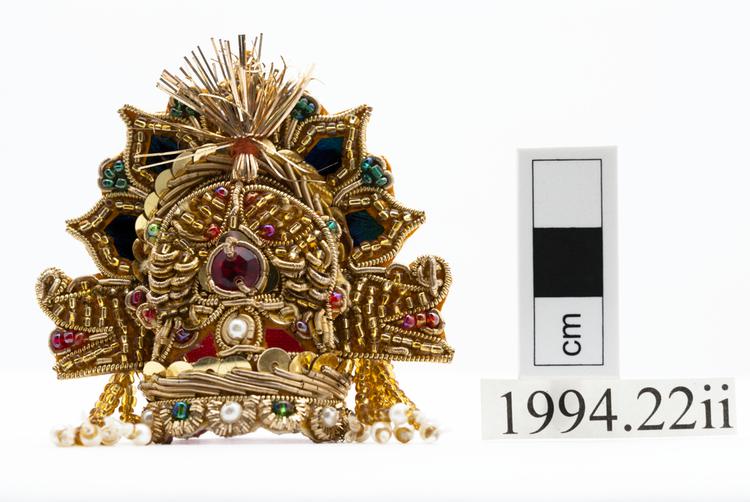 Model headdress for a Krishna figure, consisting of copper alloy wire, beads and sequins attached to a red textile backing and inlaid with
red, white and green beads and pieces of peacock eye feathers.
The headwear is first embroidered as a flat design on fabric using sequins, beads and metal threads. The fabric is backed with cardboard and a layer of red cloth. It is then cut out carefully and bent into shape.