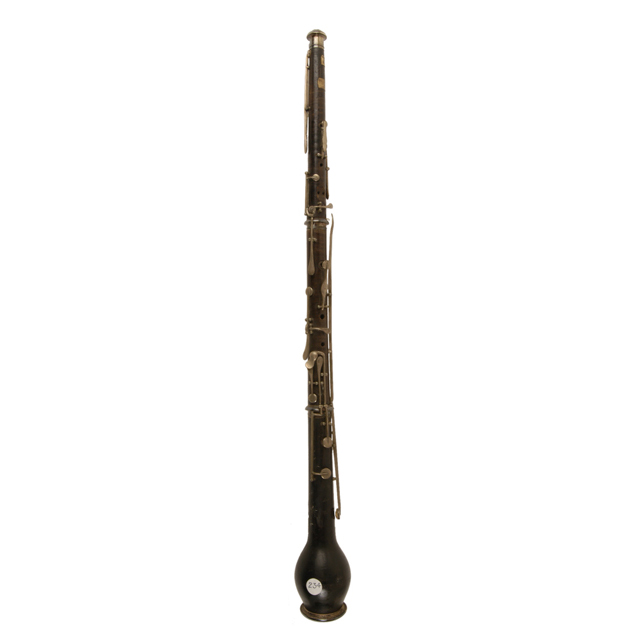 Cor anglais, English horn. Staight model. Maple with nickel silver ferrules and keys. Twelve keys including tilting E /C touchpiece and patent half-hole plate. Three joints: upper joint, lower joint and bulbous bell. Keys on bell operated by shanks/touchpieces on lower joint. Crook missing. Lower joint and bell stamped: Brod; Two paper labels attached to upper joint, one with the number 70 (possibly an old catalogue number). The other, which is in D.J. Blaikley's hand, reads: 80 COR ANGLAIS/MAPLEWOOD./19C
Brod was the first maker to extend the compass of the cor anglais to Bb.
overall: 705 x 60 x 60 mm;
This is a rare example of Brod's 'cor anglais moderne', the first straight model cor anglais. Henri Brod was a celebrated player and instrument maker. He was the first to extend the compass of the cor anglais down to B flat.