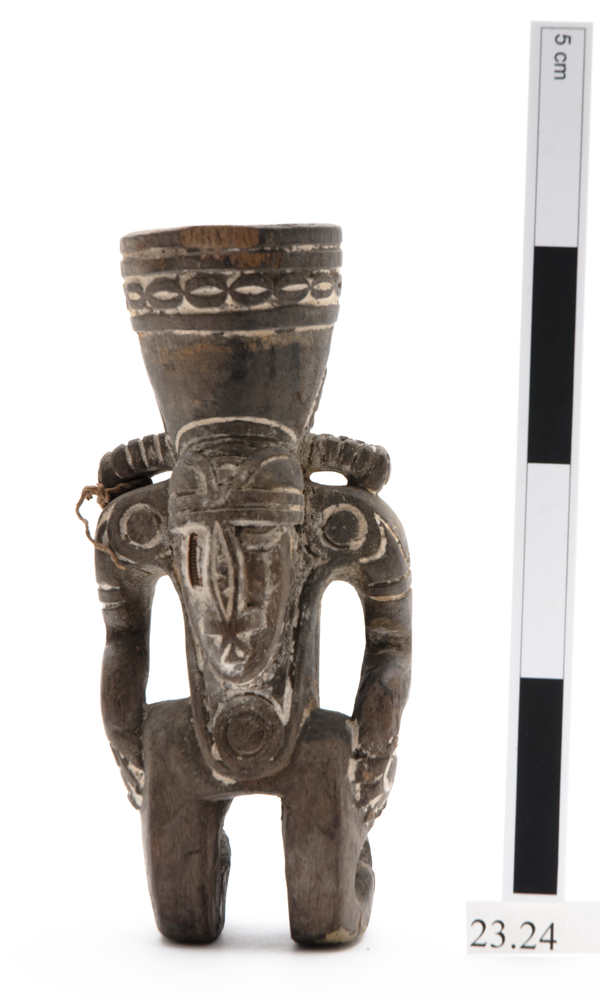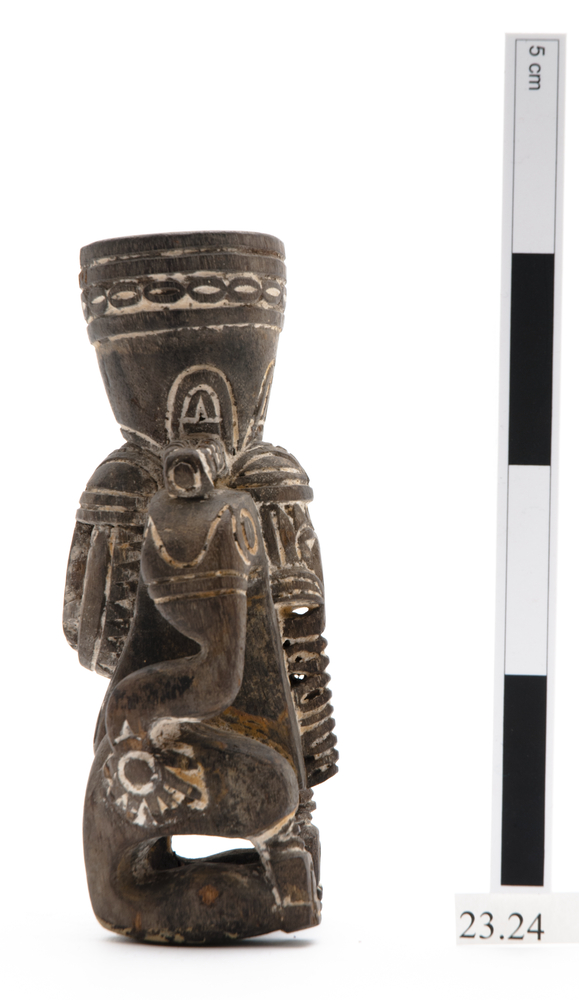 Wooden areca-nut mortar; carved in the shape of a human figure.
label dark blue with typed black writing.
Betel Nut Mortar, Probably Tami Island, Huon Gulf, Morobe Province, Papua New Guinea. The chewing of the addictive stimulant Areca nut, commonly known as betel nut, was widespread among Melanesian men, and those of north-eastern Papua New Guinea were no exception. While younger men with good teeth had no problems chewing the nuts with powdered lime to activate their active ingredient Arecoline, older men often struggled in this regard. Little wooden mortars for grinding the betel nuts were a solution to this problem throughout New Guinea, and men used little stone pestles in such mortars to grind up the nuts before chewing. As with all of the paraphernalia of betel use throughout Melanesia, these portable little mortars became significant works of art, as this Huon Gulf example illustrates. Here we see the same strongly composed human figures distinctive of the bowls and other objects produced by the famous Tami island carvers. However, this example finds a three-dimensional way to represent the same artistic elements, twisting the human figure into a wonderful contortion that matches the needs of this practical object. Wood. Early 20th Century. Formerly in the private collection of Mr Frank Hanlin.