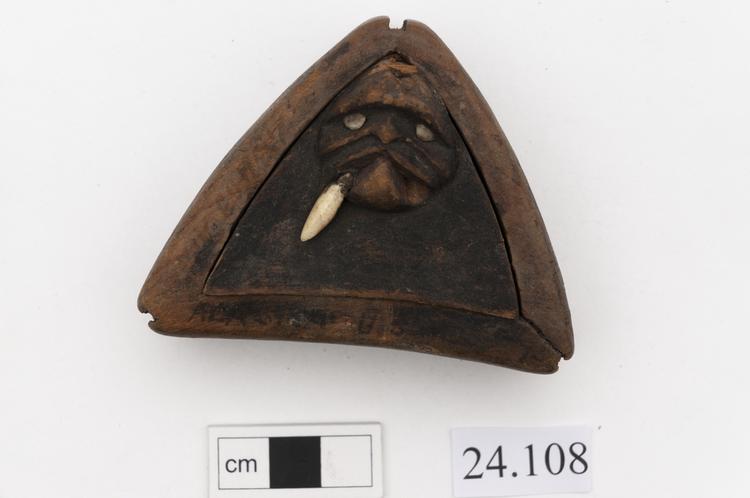 24.108
As with the pipe 24.106, this snuff box is a product of the trading relationship which developed between Inuit peoples and white traders in the nineteenth century. Tobacco does not grow in the Arctic regions, an Inuit people had to barter for it in trade. It soon became popular, both smoking tobacco and snuff, a fine-grained tobacco snorted directly through the nostril. Rare today, snuff was popular with sailors on wooden ships, where naked flames posed significant risks.
This box may have been the treasured possession of an Inuit man, but it is in fact more likely to be a souvenir made by an Inuit carver for sale to visiting sailors. On the lid, carved in relief is a walrus - one of his ivory tusks is still in place. The walrus, outside of very specific masked ceremonies, is not a common image in Inuit art, and this little snuff box is therefore probably an excellent example of the commercial relationship between the Inuit and the sailors with whom they traded.
The collector is Edward Lovett.