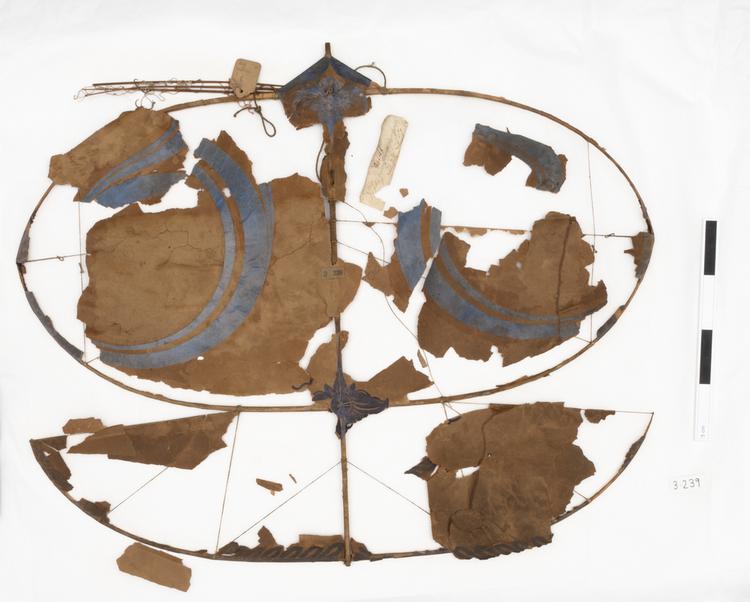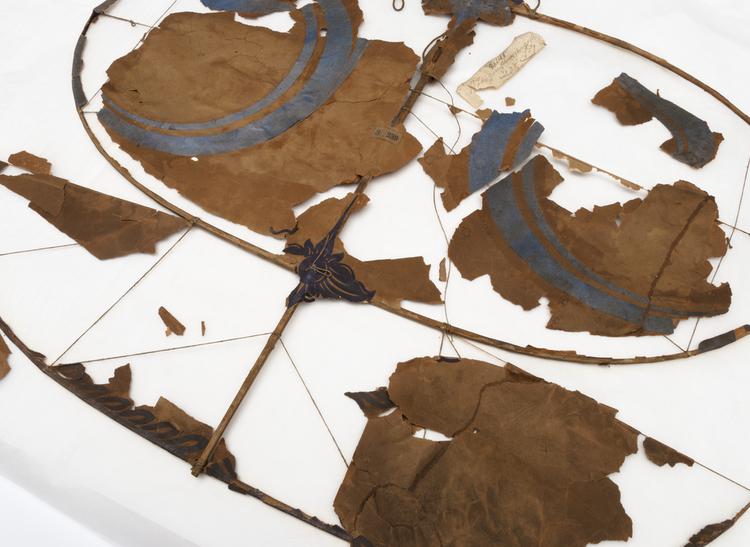 Badly damaged kite made of a cane and string frame, with a brown paper front. Only large fragments of the paper remain. The kite is decorated with blue paper which is adhered onto the surface.

Label: There are two handwritten labels in the box which are illegible.

Label in box of 3.238: Paper label with object which reads "3.238 and 3.239 at least 1 or 2 kites. Found in room 3/2, probably brought to Dreadnought in this condition. A red label (prob. c 1950) on side says "Awaiting Curators decision"."