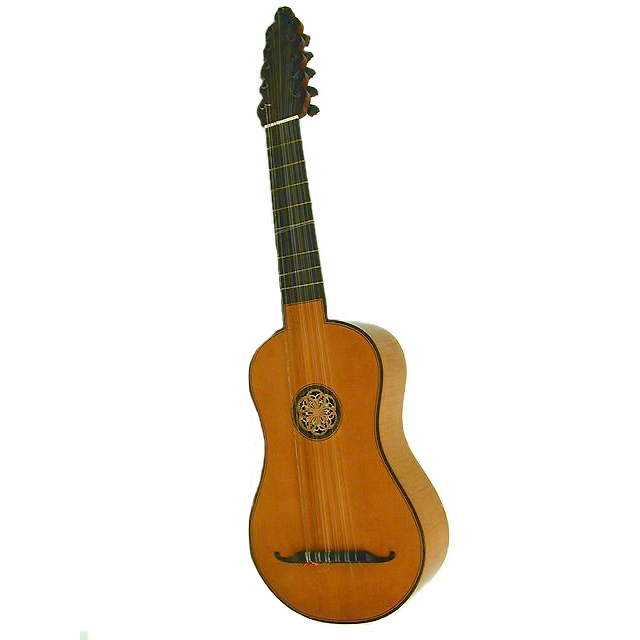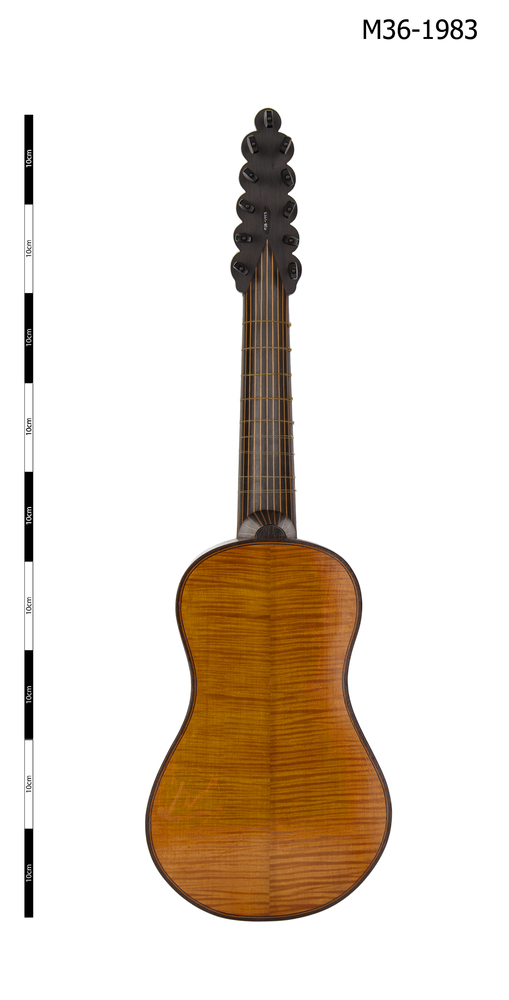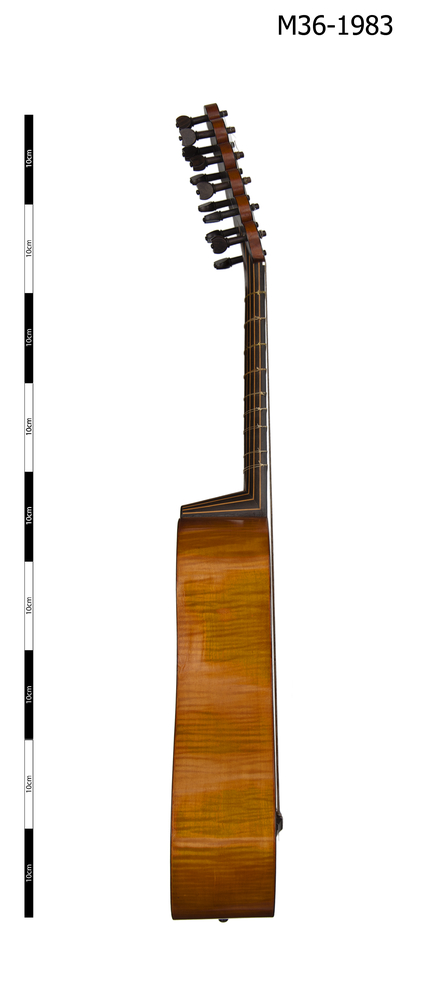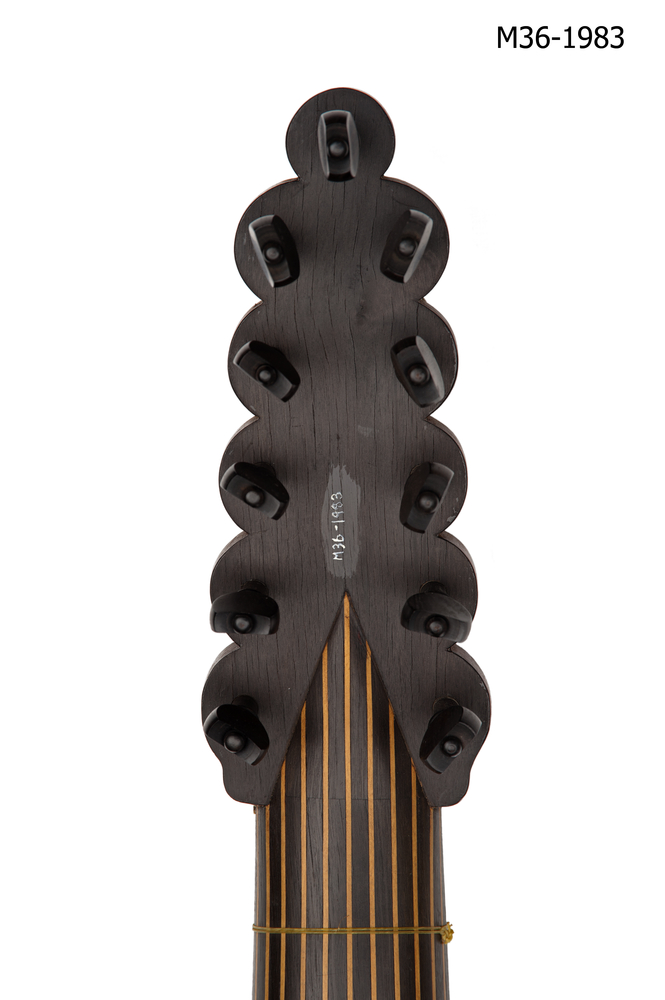 Vihuela de mano. The instrument is of a guitar-like form, with 11 strings arranged into five double courses and one single. The two-piece back is of maple, of medium curl ascending from the joint. The ribs are also of maple, or a much fainter, broader curl. The pine belly is pierced by a circular soundhole into which is inserted a rose of wood and pasteboard. The ebony neck is overlaid with multiple boxwood stringing, and the head takes the form of a lobed pyramid with reverse pegs. The varnish is a gold-brown colour. Length of back 15 7/8 inches (=403.2mm). Maker's label: Arnold Dolmetsch/Haslemere/September 1937 No. 3.

NB if the length of the back is 15 7/8 inches (403.2mm), then this cannot also be the sounding length. This was corrected in the Measurements field. MW 2017-5-26
The vihuela de mano was in use in Spain during the 16th century. It was one of the main influences on the development of the guitar and was also related to the viol.