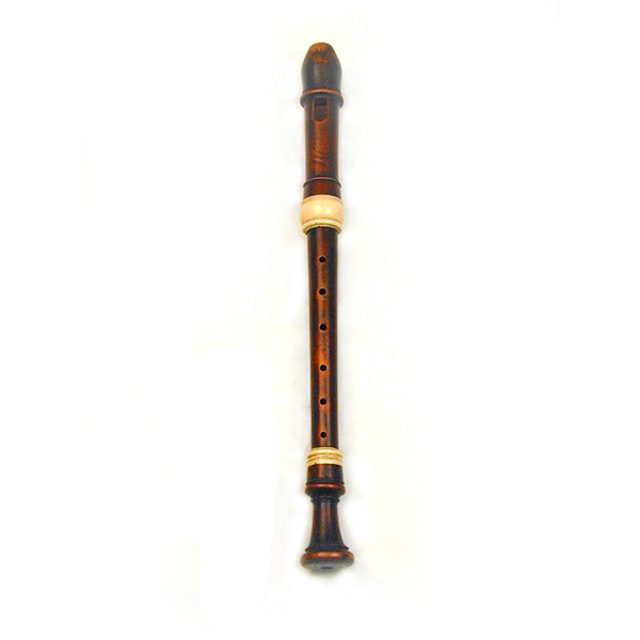 Treble recorder. Made of stained boxwood with ivory mounts on the foot and head joints. The beak is a blunt, stubby shape. Length 19 and a half inches. Stamped: T. Stanesby, with a star.
overall: 500 x 50 mm;
Thomas Stanesby, father and son, were renowned wind instrument makers in London in the first half of the 18th century.