A warm welcome to you from the Horniman and SLaM Recovery College. In this wellbeing wander you will discover our top tips for nurturing your wellbeing, discovering new things, and relaxing at the Horniman.
We were inspired by the Wheel of Wellbeing which looks at the six ways to wellbeing.
Body: Be active
Mind: Keep learning
Spirit: Give
People: Connect
Place: Take notice
Planet: Care
Before you come to the Horniman
Have a cup of tea
Take a moment to have a cup of tea and read over our practical info tips. Find out one new fact about the Horniman before you go.
Make a connection between yourself and the Museum
Your home is a museum of you. Select three or four objects from around your house, hold them in your hand. What are they made of? What is its history? What was its journey before it made it into your home?
Re-explore your home through new eyes
Close your eyes and point in any direction. Open your eyes and ask yourself about what is in front of you.
I see… I notice… I wonder…
Get ready mindfully
As you get ready to leave, really think about everything you are doing – textures, sounds, materials, shapes. For example take your time when doing up your jacket, notice the feel of it, listen to the sound of the zip. And lastly, have you got your wallet, phone?
Take two deep breaths in, then exit the door and exhale.
Mindful journey to the Museum
On your way into the Horniman try:
Listen to the sounds around you, maybe catch a bit of people's conversations
Smile and say hello to people around you
Feel the changes in gradient as you walk or ride
Notice if you feel different moving from shade to light
If you spot some rubbish, pick it up
Continuing your journey
Take some of the activities and techniques in the Wellbeing Wander to other places around the Museum and to other places you visit.
Extra bits and bobs you could take on your wellbeing wander
A book to read
A sketch book and pencil
A bird watching book
Some music to listen to
Inside the Museum
Follow along with the Wellbeing Wander in the video, or just listen to the audio on Bloomberg Connects.
Natural History Gallery
Find the birds, and then find the biggest bird and the smallest bird. Take the opportunity to really look at the birds, find your favourite and really notice all the details.
Write a poem about your favourite bird
Make a sketch of your favourite bird
How do you think this bird would move?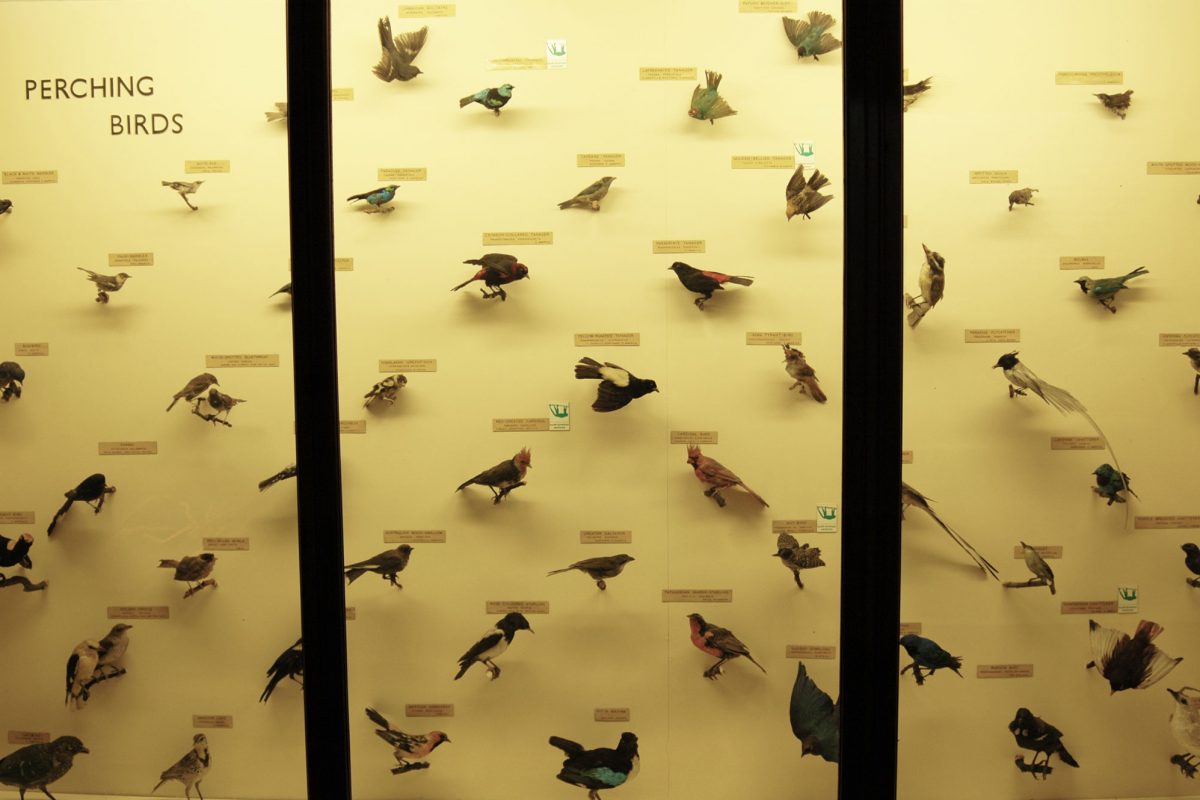 Music Gallery
Have a wander around the Music Gallery and find an instrument you've never seen before. Have a listen to what the instrument sounds like on the listening tables, which works for instruments with red labels.
Really focus in on the instrument and the sound you can hear. Imagine the sort of place and time where it might have been played.
Can you find the oldest instrument in the gallery?
World Gallery
Take a look at the Making the Future display in the African Encounter. Look at how people from Lagos 'plan for the future, but when they do, they think about their pasts too.'
If you were to create a piece of artwork about you, your future or past, what would it look like?
Cloutie Tree
For thousands of years people have tied scraps of fabric to trees that grow near sacred wells or springs. In the British Isles they are sometimes called cloutie wells. Each piece of fabric is a wish for well-being or says thank you for something good that has happened.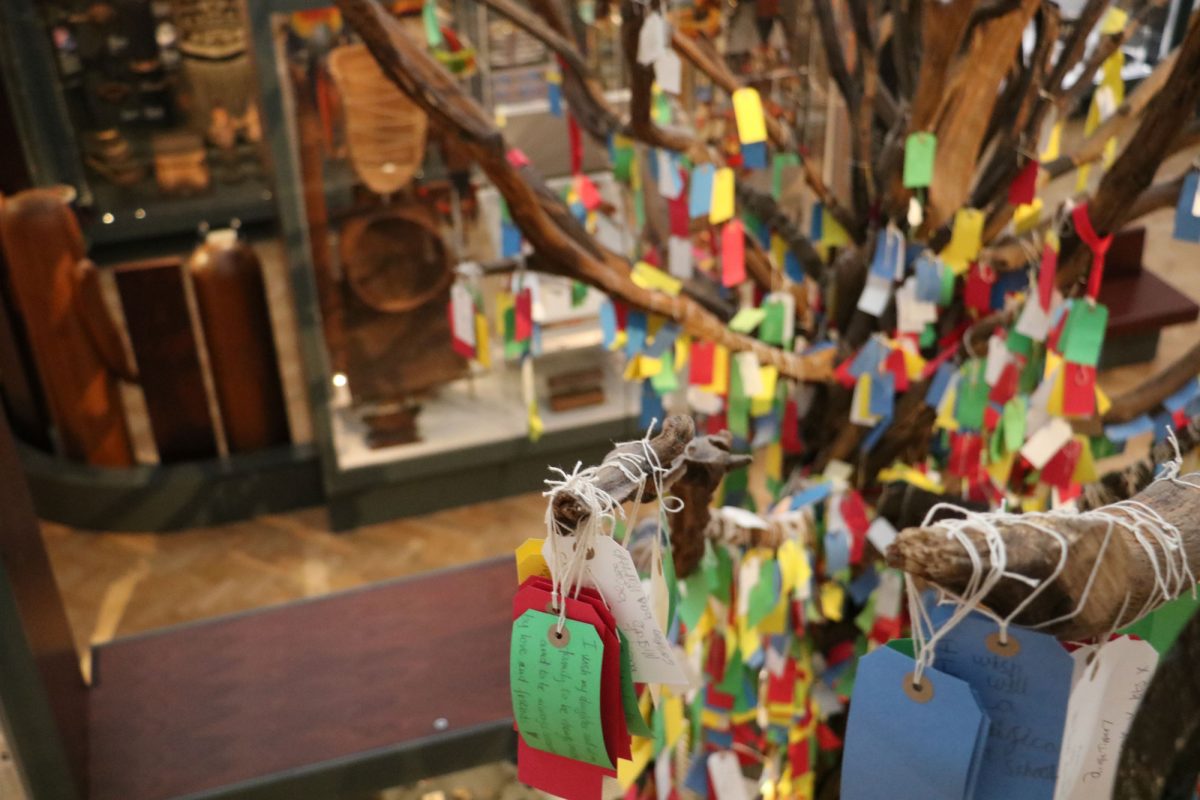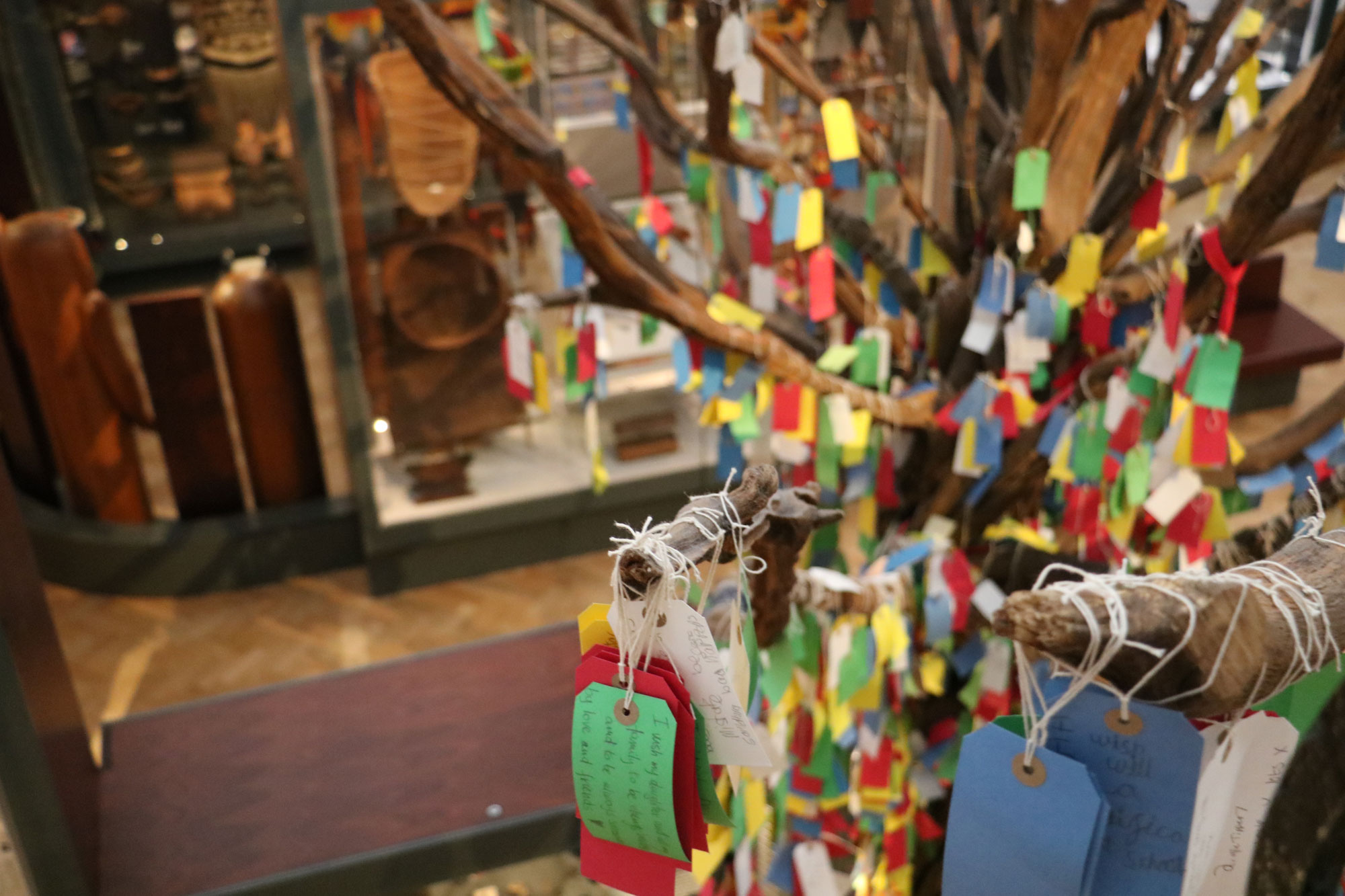 In the Gardens
Music Garden
Strike a note in the Music Garden!
On one of the instruments make a sound and then close your eyes and listen until the sound finally disappears – imagine it floating away across the gardens.
If you are with someone else play a tune for them and get them to play it back to you. Or why not compose a little tune and record it and send it to a friend.
Prairie Garden
Take a seat on one of the carved benches. Listen to the music playing from the sound tower, and look at the different plants and flowers in front of you, really focussing on the feel of the bench, what you see, hear, feel, wonder.
Bandstand
Find a nice spot to sit by the bandstand and look at the view of London. Are there any buildings you can pick out?
Do you have any particular memories of any of the building/areas you can see.
Take your finger and sketch out the horizon or sketch it out in a sketchbook.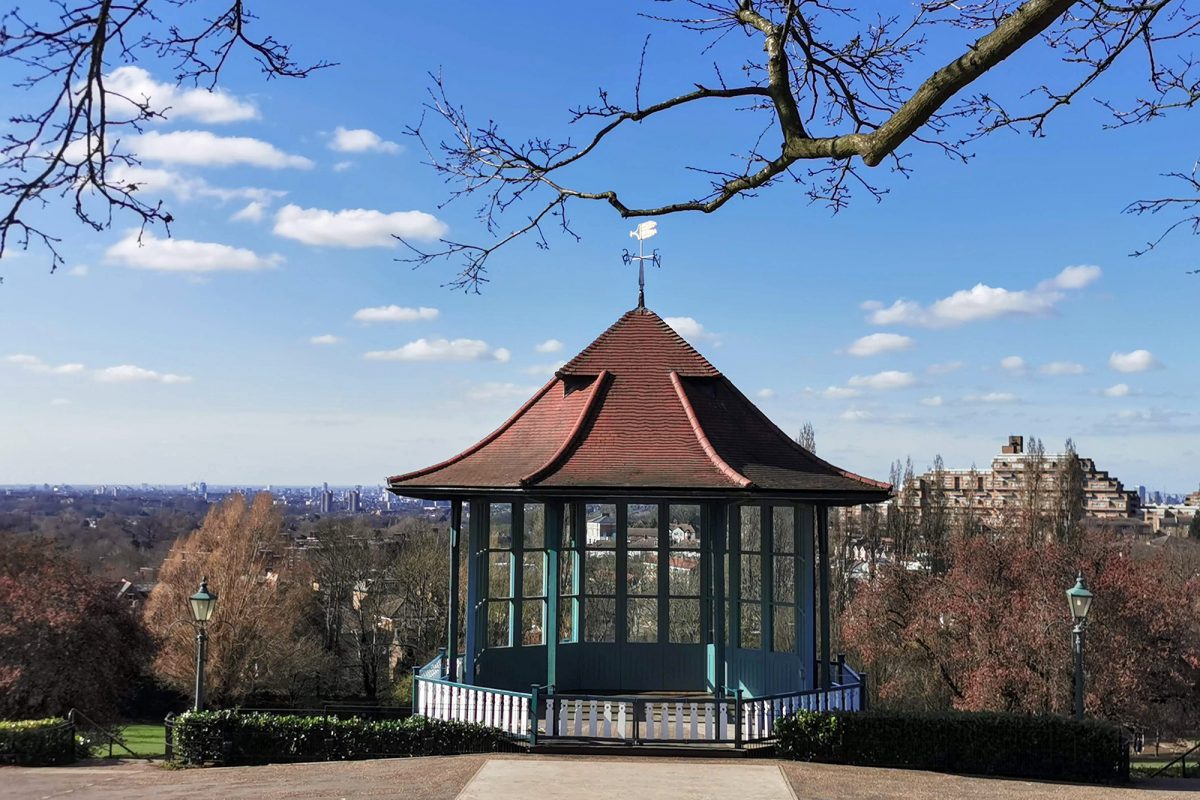 Medicine Garden
Planted in ten 'body part' sections, the Medicine garden features a range of plants used to treat illnesses in different parts of the body.
Some are local remedies that have persisted through time while others have formed the basis of modern medicines.
Have a look at what all the plants can do for the body – are there any properties of these plants that surprise you?
Do a body scan, a chance to really focus inwardly and reduce tension. Starting at the top of your body, focus on thinking about your head, moving down to your neck, shoulders and so on right down to your toes. Check in with and be aware of your body. Maybe even have a little stretch.
Materials Garden
Notice the materials that are used in musical instruments and then go and find them in the Music Gallery.