In About the Art, we spoke to artist Helena Hunter about her series of artworks Falling Birds and her various artistic practises that highlight the impact of environmental issues.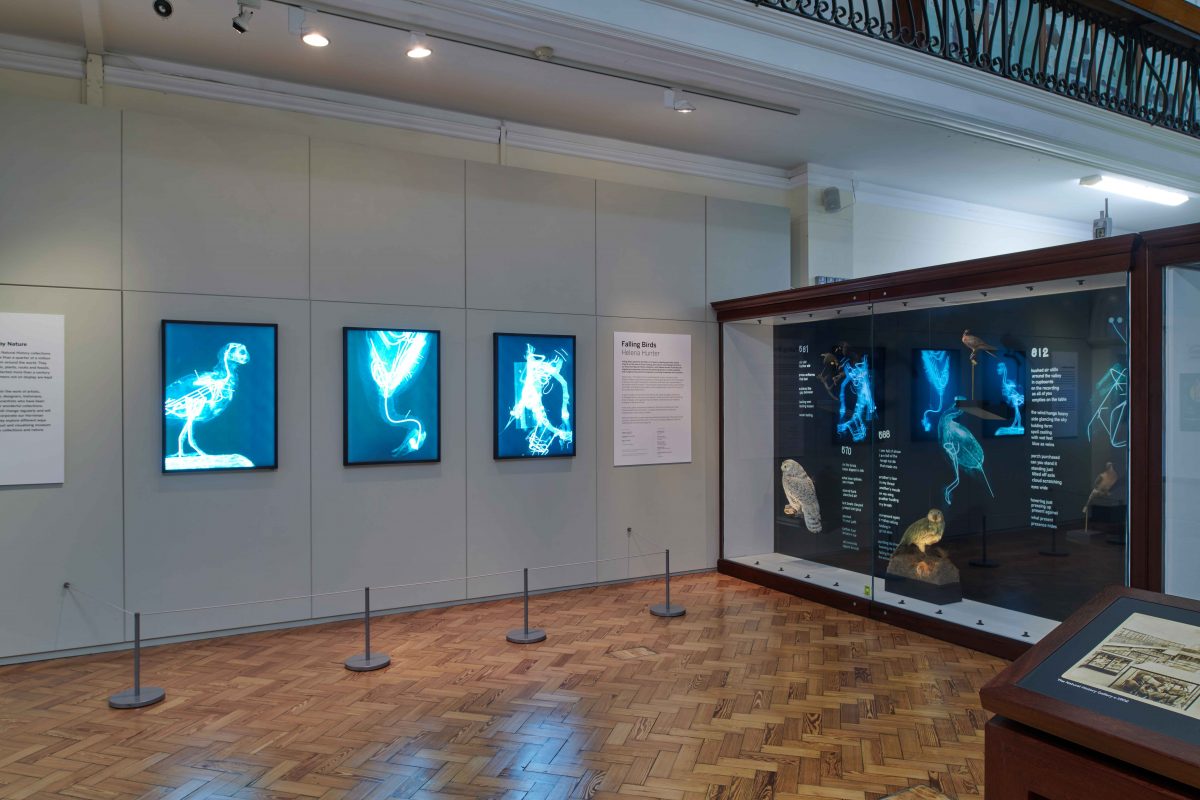 Hi Helena, could you introduce yourself and tell us about your artwork practices?
I live and work in London and am based in Hackney. I studied Fine Art at Slade School of Fine Art and I work across visual art, poetry and performance with issues of environmental change and biodiversity loss. My practice involves cross-disciplinary research with scientists and I often work with specific sites that can range from a natural history collection to a polluted river in Yorkshire, or a research aquarium. I also have a collaborative practice, Matterlurgy, with sound artist Mark Peter Wright.
What is your favourite medium or practice to work with at the moment, and why?
I've been working more with the medium of film over the past years and this developed further during the pandemic as artworks could circulate and reach audiences more in the form of a digital video. I recently created a series of video works about deforestation and bird decline in the Philippines, this was part of a collaborative project funded by the British Council 'Into the year of birds and clouds' with artist Mandy El-Sayegh and curator Renan Laru-an who is based in Mindanao. We were interested in working with digital archives and foregrounding histories that are overlooked. I enjoyed working on this project and experimenting with how paper-based, performative and poetic works could be translated and visualised on film in a way that held onto the vibrancy of the original works – it was challenging but a lot of fun in the process!
Your works frequently reference the climate and ecological emergency – how important a topic do you think this is for artists?
I think these realities are vitally important. As an artist, I am interested in critically approaching these complex issues. My intention is not to illustrate the ongoing crisis through art or make a spectacle or product out of it, but to think about and build ethical and political practices that can respond and intervene into such a context. For me, art cannot just reproduce the ideologies and extractivist practices that have contributed to such a crisis in the first place. I am interested in finding different strategies and methods and being critical and reflective about my own practice and culture in the process.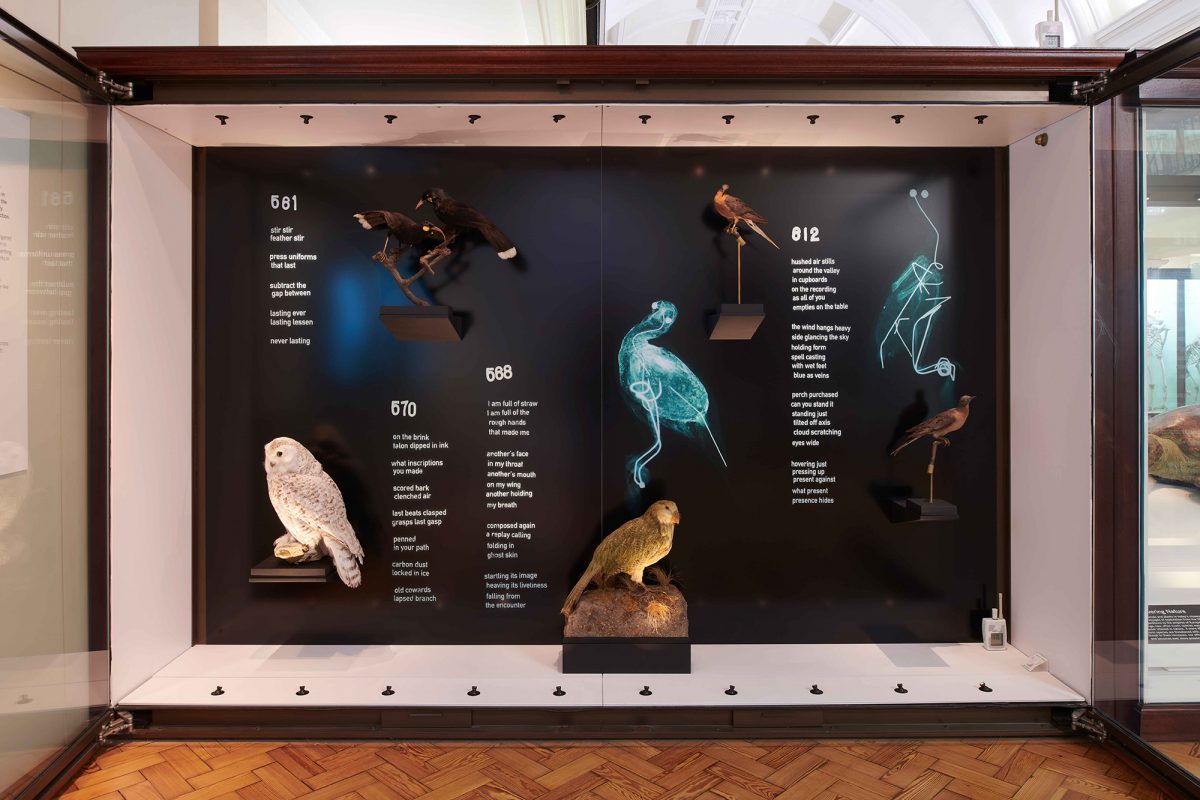 What did you see or learn during your residency at the Horniman? Were there any specific objects you were drawn to, aside from those in Falling Birds?
I was particularly drawn to the conservation department in the Museum and the X-ray photography the team use to see inside the bodies of taxidermy birds. These images reveal the internal armature, a tangled mesh of wires, nails, stuffing and glass eyes. The conservation team use X-rays to identify vulnerabilities and damage within taxidermy, in order to repair it. I found it paradoxical, the idea of repairing taxidermy mounts of extinct and endangered birds, and this began my process of working with X-rays for the exhibition. What drew me to the images was the way they made visible the theatrics of the Museum display. I felt the images presented an alternative way of seeing the birds in the Museum, one that revealed the illusion behind the 'real-life' birds on display and gestured towards hidden narratives materially entangled in the lives of the birds.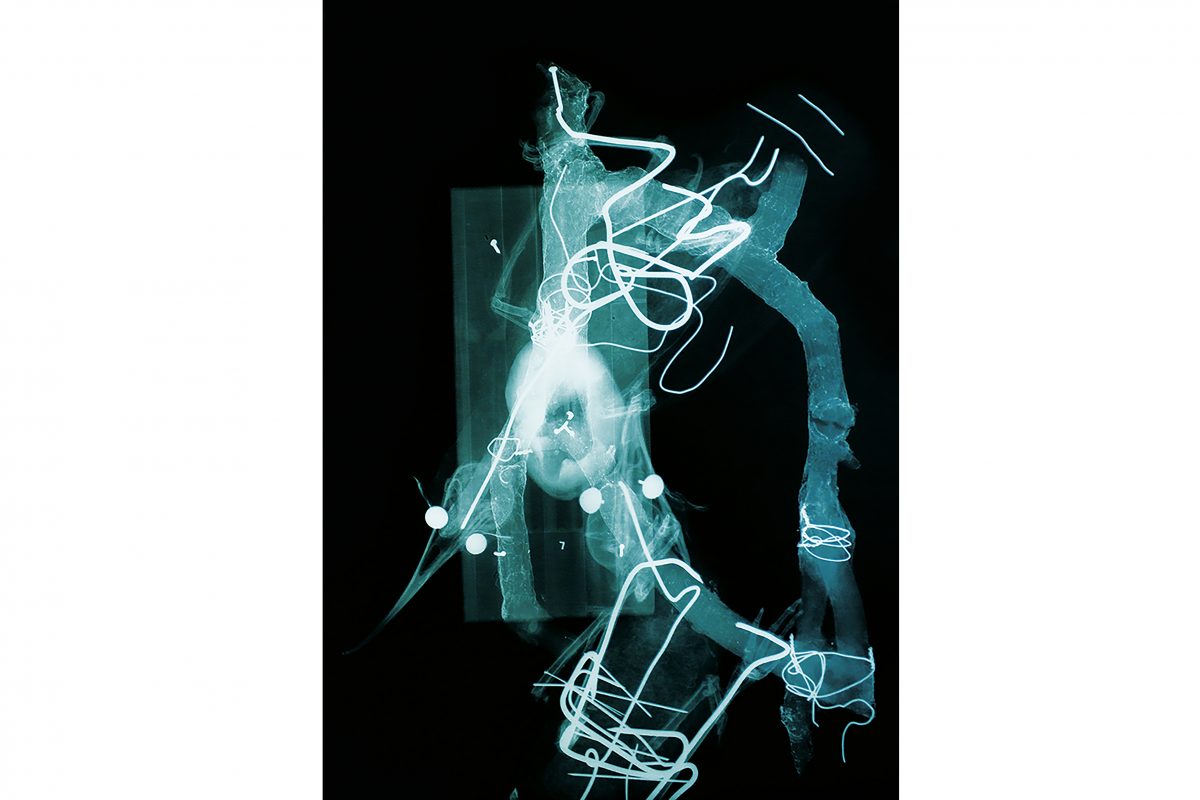 What would you like our visitors to think about when they see Falling Birds?
I'd really like to invite visitors to encounter the work, spend some time with the birds, photographs and poetic texts and to draw their own conclusions from this. The artworks in the exhibition ask questions about the representation of the bird subjects as objects in taxidermy form. As such, they seek to establish an ethics of encounter through language that attempts and fails to find words to speak. The exhibition endeavours to locate contemporary issues of environmental change and species depletion in relation to the historical museum 'specimens', and seeks to invite effective and intimate encounters with the birds that ask questions about their display and representation in such a context. Hopefully the work asks the viewer questions rather than telling or transmitting knowledge or information to them.
There are quite a few animals in the Natural History Gallery that are declining or endangered, what made you decide to look at birds in particular?
I read a report State of the World's Birds published by BirdLife International in 2018, which highlighted the alarming decline in bird species globally. It was a shocking read and prompted me to work with birds in the Museum.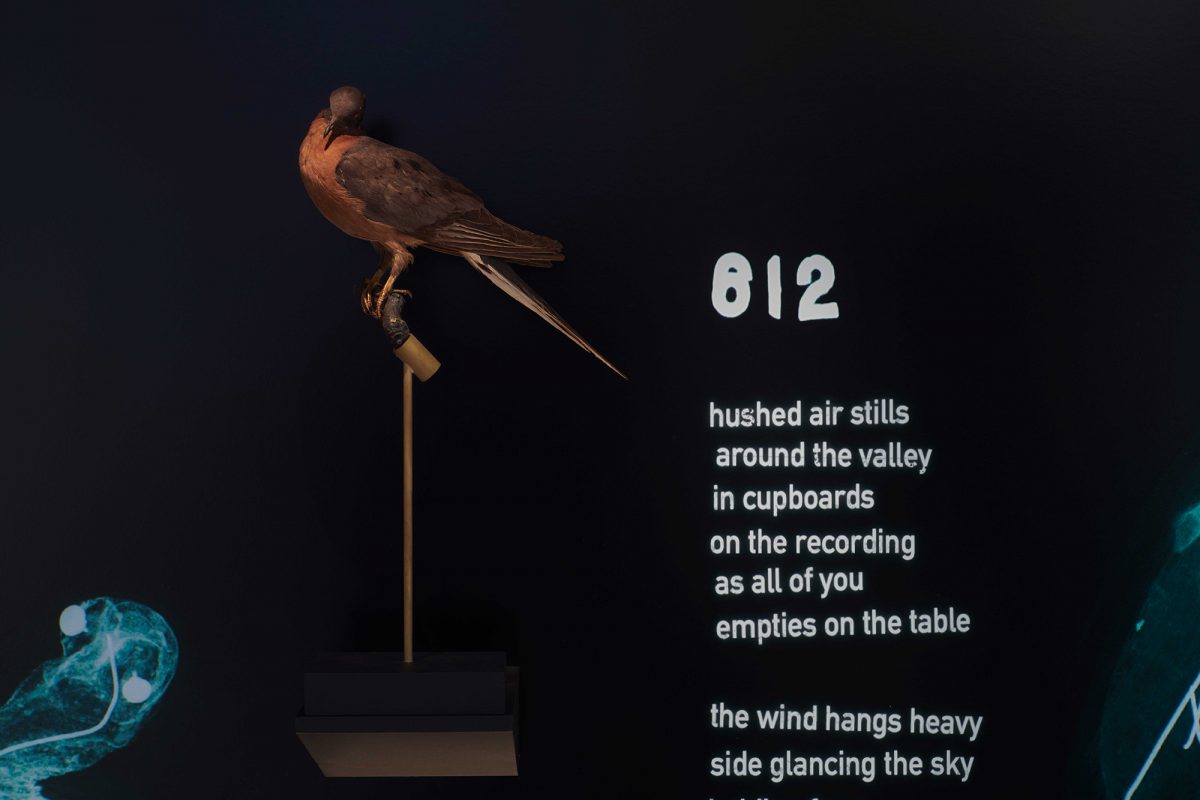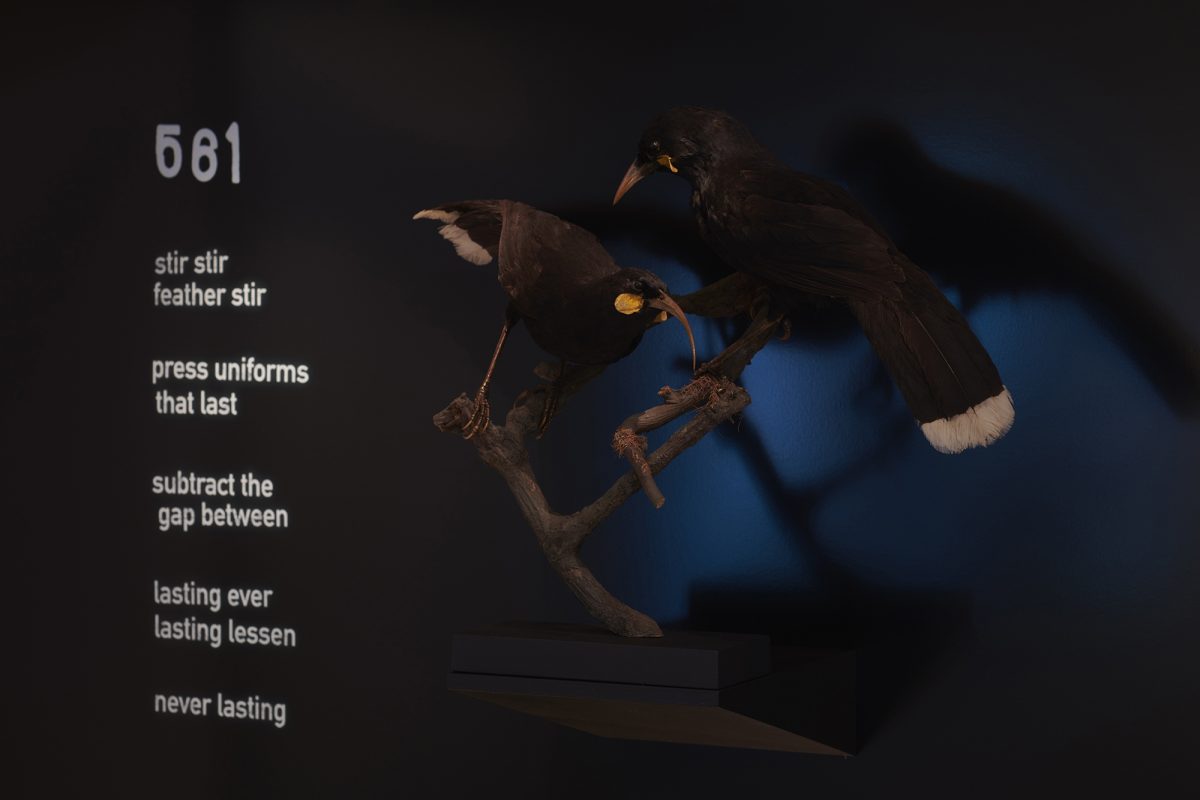 What other projects do you have coming up?
I am currently working on a film about Ocean modelling with my collaborative practice Matterlurgy. We've been spending time in the National Oceanography Centre filming in the research aquarium, archive and engineering workshops. The film will be screened at John Hansard Gallery in November and will also be part of an exhibition Weather Engines curated by Daphne Dragona and Jussi Parikka at Onassis Stegi (Athens) in April next year. I'll also be travelling to Finland in November to do a residency programme initiated by curator Taru Elfving at the Archipelago Research Institute historical marine station on the island of Seili, located in the middle of the Turku archipelago.
---
The artworks in Falling Birds were developed by Helena during her Artquest Research Residency at the Horniman in 2018/19.  The display forms part of a wider programme at the Horniman to improve awareness of environmental issues.
Falling Birds can be seen in the Natural History Gallery until 20 March 2022. The exhibition is free to see but tickets for entry to the Museum must be booked in advance.