The Horniman's Bee Garden – a haven for multiple bee species alongside London's South Circular road – has won a Bees' Needs Champions Award.
The awards recognise parks and greenspaces working to protect pollinators. The Bee Garden is one of 32 winners this year, to be celebrated at an online ceremony on Wednesday 18 November.
The Horniman Bee Garden was completed in May and includes two wildflower meadow areas, three bee hotels, and six hexagonal raised beds planted with 29 floral species that attract and provide food for bees – including asters, echiums, salvias and verbenas, alongside buddleia, hebe and mahonia shrubs.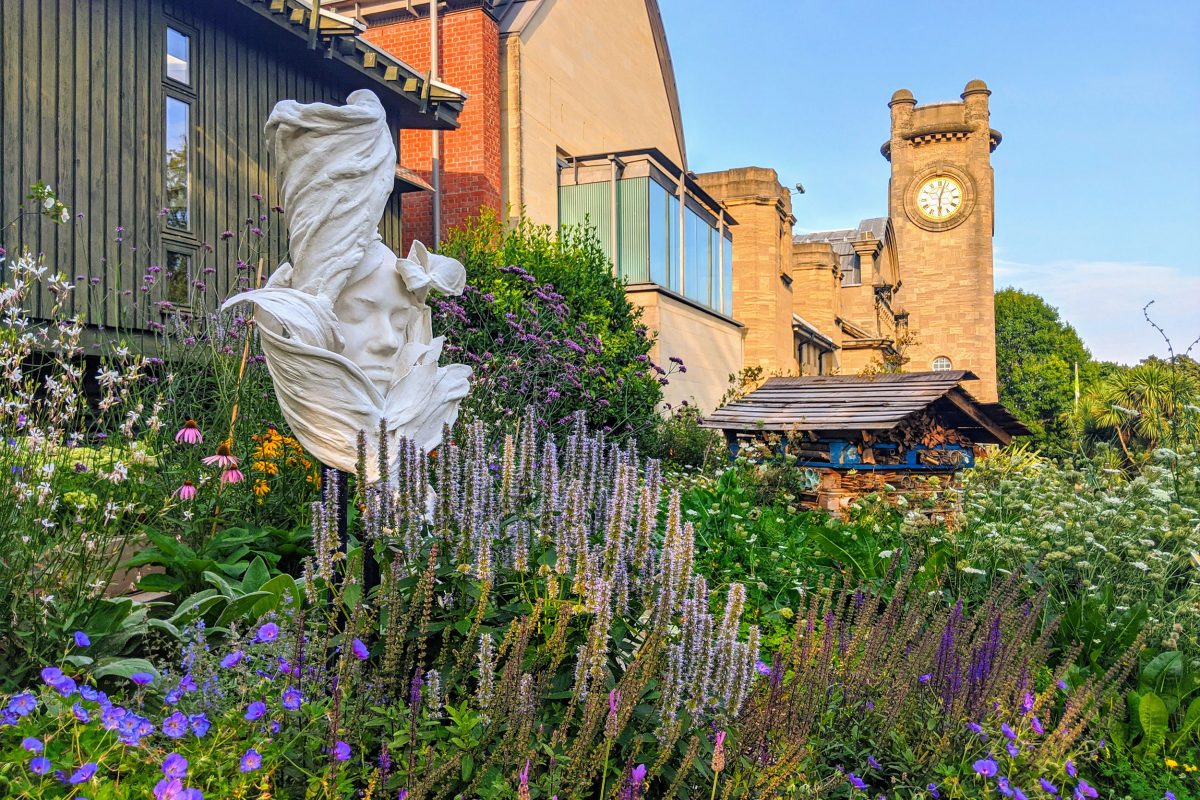 In the centre of the garden, seeming to rise out of the flowers is 'Flower Girl – For it was only upon the gentle buzzing of bees that she could awaken', a sculpture by Jasmine Pradissitto made from NoxTek™, a material that absorbs nitrogen dioxide pollution from the air. This pollution masks the smell of flowers, preventing bees finding their food, and the sculpture aims to clear a 'scent path' alongside the A205 South Circular, one of south London's busiest roads. The sculpture is on display until June 2022.
Numerous bee species have been spotted in the Bee Garden, including Buff-tailed, White-tailed, Red-tailed and Common carder bumblebees, Southern and Field cuckoo bumblebees, Honeybees, and other insects including several hoverfly species, three different types of ladybird, and more.
Bees are our most important pollinators, vital to gardeners and to the environment as a whole, so we wanted to create a garden dedicated to supporting them. The planting and bee hotels will provide food sources, shelter and nesting spaces for multiple bee species, for years to come.

We're thrilled the Bee Garden has proved so popular – with the Bees' Needs Champions Awards judges, our visitors and, most importantly, the bees.
The Bee Garden was created during the first Coronavirus lockdown, when the Museum was closed but the Horniman Gardens remained open. The Museum closed again from 5 November and the Horniman asks visitors to the Gardens to observe current social distancing guidelines during their visit.
Header image: thanks to Public Art UK / Mike Jansen.