When people have been asked to name five female artists (beyond perhaps Frida Kahlo) they struggle. Here are five female artists we've been working with recently.
Magnificent and talented as they are, there's a wealth of female artists out there. At the Horniman, we have exhibited works by Lynette Nampijimpa Granites Nelson, Buffy Cordero-Suina and Olive Blackham to name a few.
So this year we have decided to take part in the challenge National Museum of Women in the Arts set again, and highlight female artists. We're even giving you a sneak peek about who will be exhibiting later this year towards the end of this post.
Shauna Richardson
Shauna Richardson developed a sewing technique called Crotchetdermy®. Crotchetdermy® creates a skin like visual by using the interlocking of looped stitches formed with a single thread and hooked needle. Her exhibition EVOLUTION of The Artist and The Exhibited Works compliments the taxidermy and narrative of evolution from the Natural History Gallery.
Crochetdermy® is a combination of all sorts of things. I guess it's a mash-up of me and my life. There are childhood pastimes such as museum visits and making things, and the adult interest in art theory, particularly in what constitutes art and perhaps more interestingly, what does not. Constant throughout there is rebellion, humour and pure devilment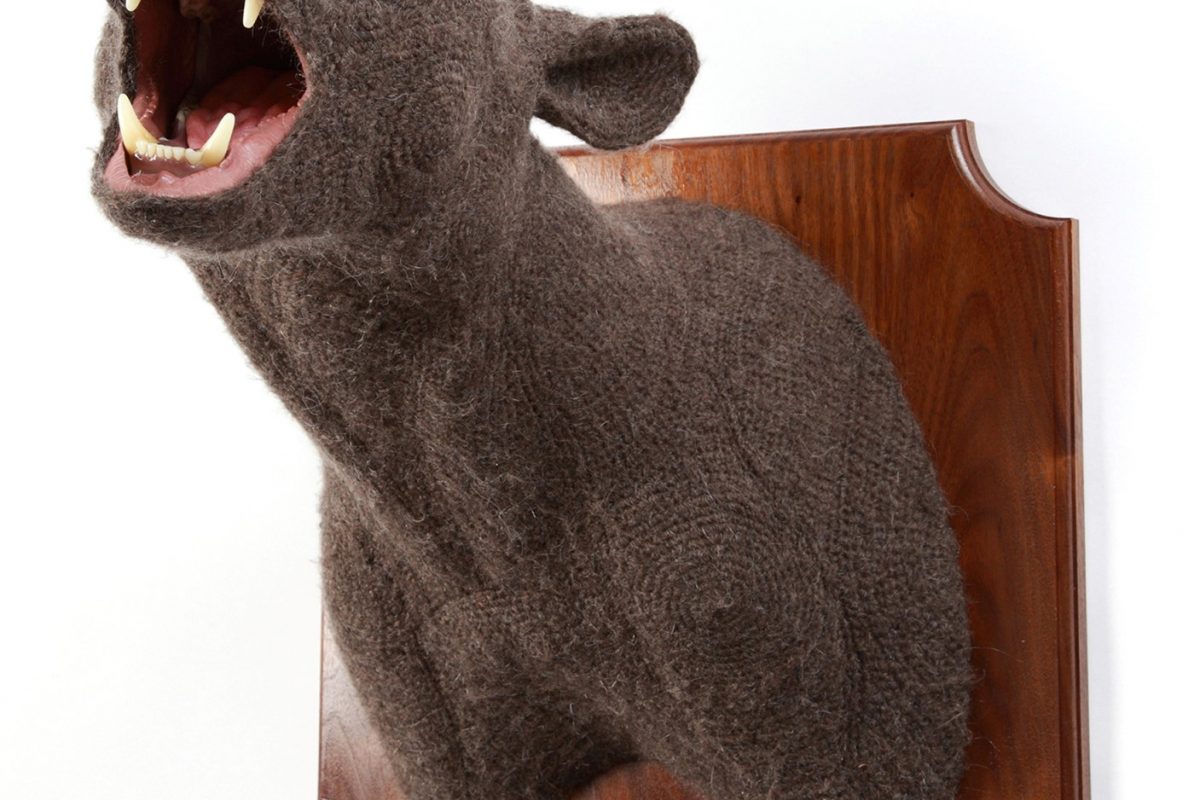 Serena Korda
Have you seen or smelt the scented ceramics in our new arts space, The Studio?
English artist Serena Korda created them as part of her work with The Collective, a group of 10 people from the local community. Korda creates large-scale ensemble performances, soundscapes and sculptures that reflect communion and tradition and aspects of our lives.
This element feeds into The Lore of The Land exhibition, which asks us to think about our relationship to our natural environment. The exhibition features 100 objects from our anthropology collection, scented sculptures and a soundscape influenced by the chemical process that arises in trees and plants. You can visit The Lore of the Land until 2 June 2019.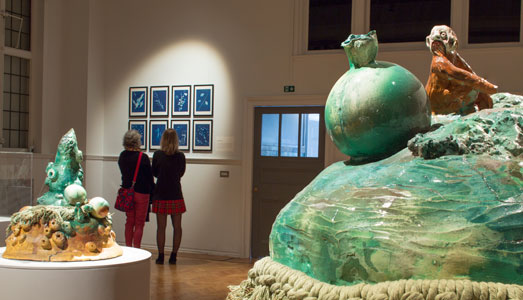 Alafuro Sikoki-Coleman
Alafuro Sikoki-Coleman is an artist and industrial designer whose work explores the dynamics between the object, user, and the environment.
Her piece in the World Gallery represents Woyingi. In Ljaw law, Woyingi is the goddess of all creation. Although many Ljaw people are now Christian, people still refer to God as Woyongi or Nana Owei.
Her beautiful pieces can be seen in the African encounter in the World Gallery.
Vuya Raratabu
In Fiji, Barkcloth, called tapa or masi, is a sacred material made from beaten mulberry bark. Traditionally, barkcloth is central to celebrations and milestones in family life.
In the World Gallery, two examples of this can be seen. The dresses designed by Vuya Raratabu, were made to celebrate the 1st and 21st birthday of Shelley Marie Kaurasi. Traditionally these dresses only come in variants of brown and black, made with natural materials such as clay, dye and soot, which are representative of the land.
Across Polynesia, people share a similar understanding of mana as power, effectiveness and prestige of divine origin. In Fiji, mana is often associated with chiefs and healers. Mana also exists within objects. The chiefly regalia and barkcloth material you can see here reveal different ideas and experiences of mana.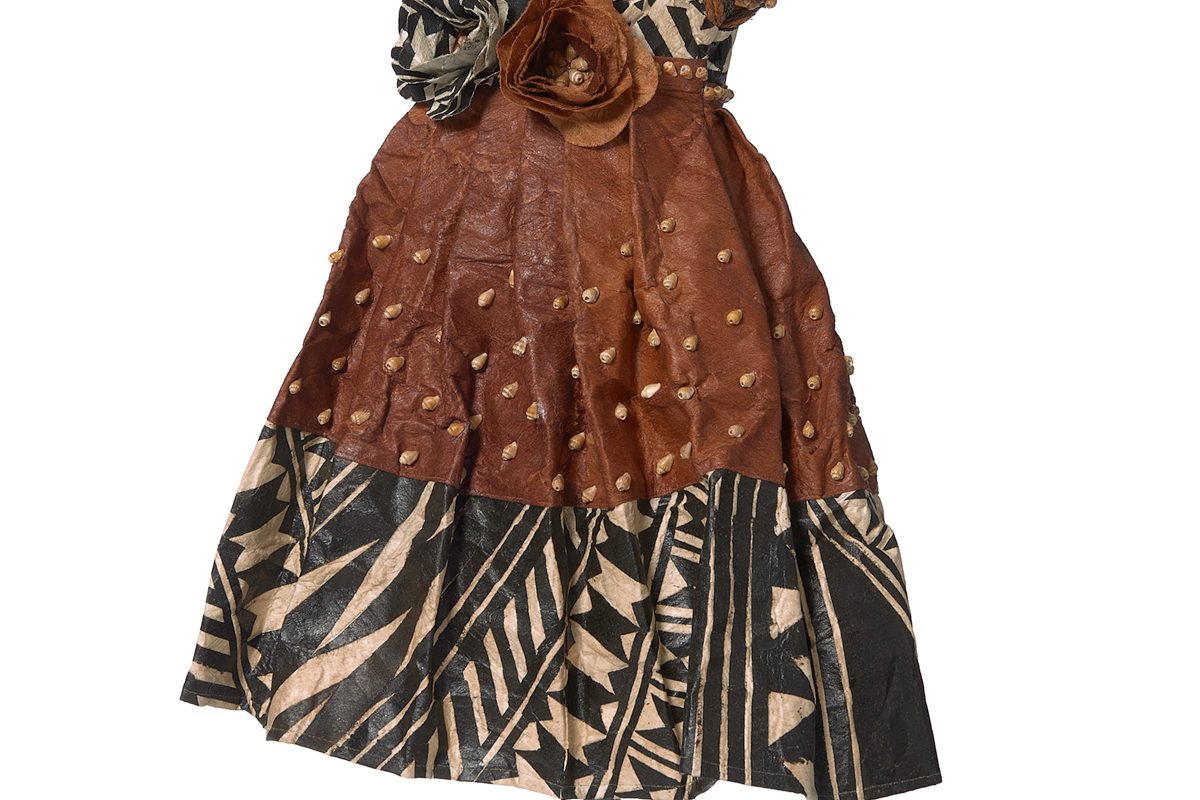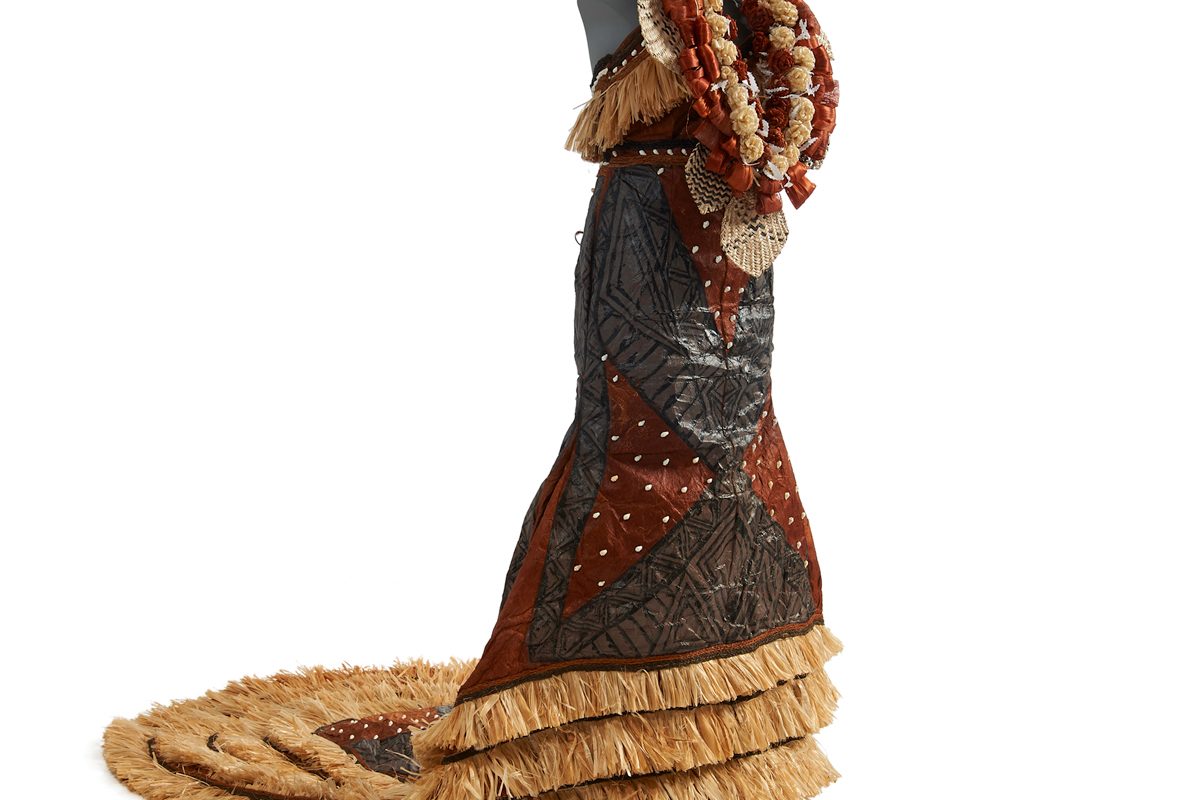 Claire Morgan
Claire Morgan is a UK artist, with a deep interest in humans and animals. Much of her work features taxidermy, creating tangible elements to something that would be lost.
"I am interested in humans as animals. What we have been, what we are, and what we could be or might be, as our way of living changes." Claire Morgan
Morgan is in the process of creating special artworks that will connect to the Natural History Gallery. Watch this space for more news on Claire, as her pieces will be coming later next year.
And one more…
We also recently announced a new partnership with Artist Katie Schwab who will co-produce a brand new artwork with a new Collective accompanied with a programme of events.
Share your stories of women artists using the hashtag #5WomenArtists on Facebook, Twitter, and Instagram.