A vibrant new photographic exhibition at the Horniman features traditional Nigerian weddings and a contagious spirit of celebration.
Nigerian photographer Jide Odukoya's series Turn It Up: On Paradoxes shows Nigeria abuzz through some of the world's most opulent ceremonies – 'turn it up' is Lagosian vernacular for lavish fun.
Odukoya's presentation of extravagance, indulgence and global consumerism deploys a critical lens to highlight the extremities of wealth in Africa's richest nation as a demand for the recognition of underlying inequality.
Turn It Up: On Paradoxes explores parallel Nigerian worlds, contrasting cosmopolitan affluence and extravagance with economic fragility, and highlighting global consumerism alongside moments of everyday intimacy. Odukoya's work shows us pristine white Bentleys in Lagos' crowded bus parks, couples showered in naira bank notes, sequins, designer gowns, and mega churches, as well as quieter moments of modest reflection and words of love.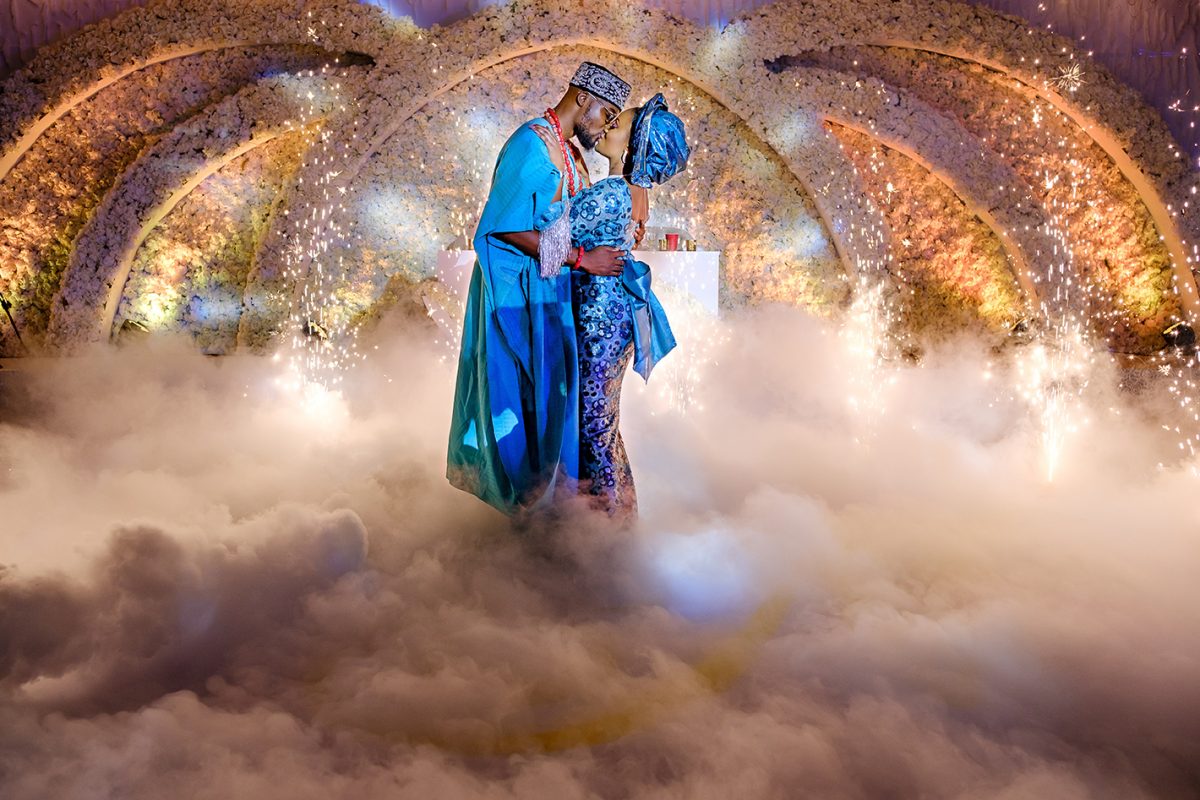 Jide Odukoya is a Nigerian photographer whose first photographic pursuits were on the streets of Nigeria, including cities such as Lagos, Ogun, Ibadan, Ekiti, Benue, Oyo, Calabar, Enugu, Abuja and Port Harcourt. He majors in both long and short-term documentary photography projects focused on lifestyle, socio-economic, health and gender equality issues in Nigeria and beyond.
The Horniman has previously commissioned Odukoya for a series of photographs and film footage documenting the busy street markets on Lagos Island, for the World Gallery which opened in June 2018.
Turn It Up: On Paradoxes opens at the Horniman Museum and Gardens on 6 July and is free to visit.