The Horniman works with many specialist and talented artists and academics, who create work in response to the collections.
Artists and academics research and develop new work in response to our collections of anthropology, natural history, musical instruments and the living collections.
Sometimes these works are displayed, published or performed at the Museum and Gardens. 
You can find information about current opportunities, residencies and any future commission opportunities below.
Artist Residency and Commission Brief: Decolonising Natural History
This opportunity has now closed and the responses are being reviewed.  
In partnership with the Delfina Foundation, the Horniman Museum and Gardens is offering a three-month residency opportunity to a UK based artist, as part of the institution's ongoing decolonial work, to engage with its Natural History collection and produce a new commission for the museum's 'Inspired by Nature' space.
The Horniman's early collections, assembled by Victorian tea trader Frederick Horniman were mostly acquired in the mid-late 1800s and early 1900s during the peak of British colonial rule. This includes thousands of specimens still held in our Natural History collection.
Collections were key to the advancement of Western scientific knowledge and understanding. Many also served to control, promote and justify the expansion of the colonial enterprise. Colonial collecting was not always equitable, or often acknowledged, even today. This has led to calls for greater acknowledgement and representation for those whose voices and contributions were often left out.
This residency will be twelve-weeks, and take place in spring 2021 (29 March – 18 June 2021) during Delfina Foundation's Collecting as Practice season, with the engagement between the selected artist and the Horniman running from 29 February – early December 2021. Artwork for the commission needs to be completed by October and ready for installation in early December 2021.
The final work should:
Take a fresh, creative look at our Natural History collection, its historical narratives and legacies
Shed new light and perspectives around:

colonial Natural History collecting
the scientific and cultural function and use of Natural History collections

Make links to the climate and ecological crisis
Engage a diverse range of visitors in new and stimulating ways
The Selected Practitioner Will Receive:
Opportunities to engage with artists, curators, academics and researchers through organised studio visits, events and meals.
Professional development activities including:

Peer-to-peer presentations and crits;
Portfolio reviews with external curators and experts.

A stipend of £1,500.
Workspace at Delfina Foundation, including access to the project space and library. If the UK Associate is based outside of London, a travel budget will be provided for several trips to London, as needed, and occasional overnight accommodation. There is potential scope for longer accommodation.
A fee of £3,000, paid in two instalments by the Horniman Museum and Gardens.
A production budget of up to £6,000 (this will cover all costs including: materials, manufacture, equipment, transport in and out of the Museum, mounting and installation/de-installation costs, related artist travel/accommodation expenses, subject to final agreement), paid by the Horniman Museum and Gardens.
Support from the Horniman Museum and Gardens for the installation, conservation, interpretation, and marketing of the work, and desk space to carry out research related to the commission.
We particularly welcome proposals from artists of African, Caribbean, South and South East Asian heritage as these backgrounds link closely to the Horniman's colonial history and legacy.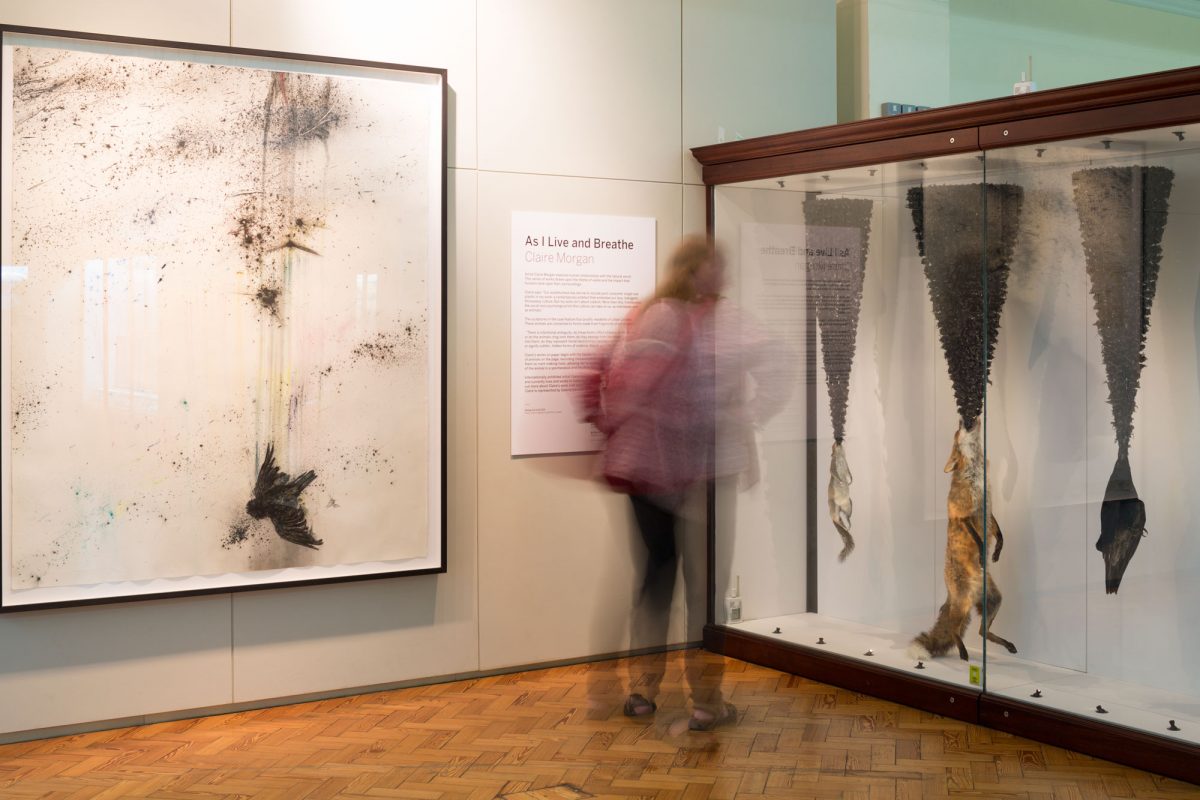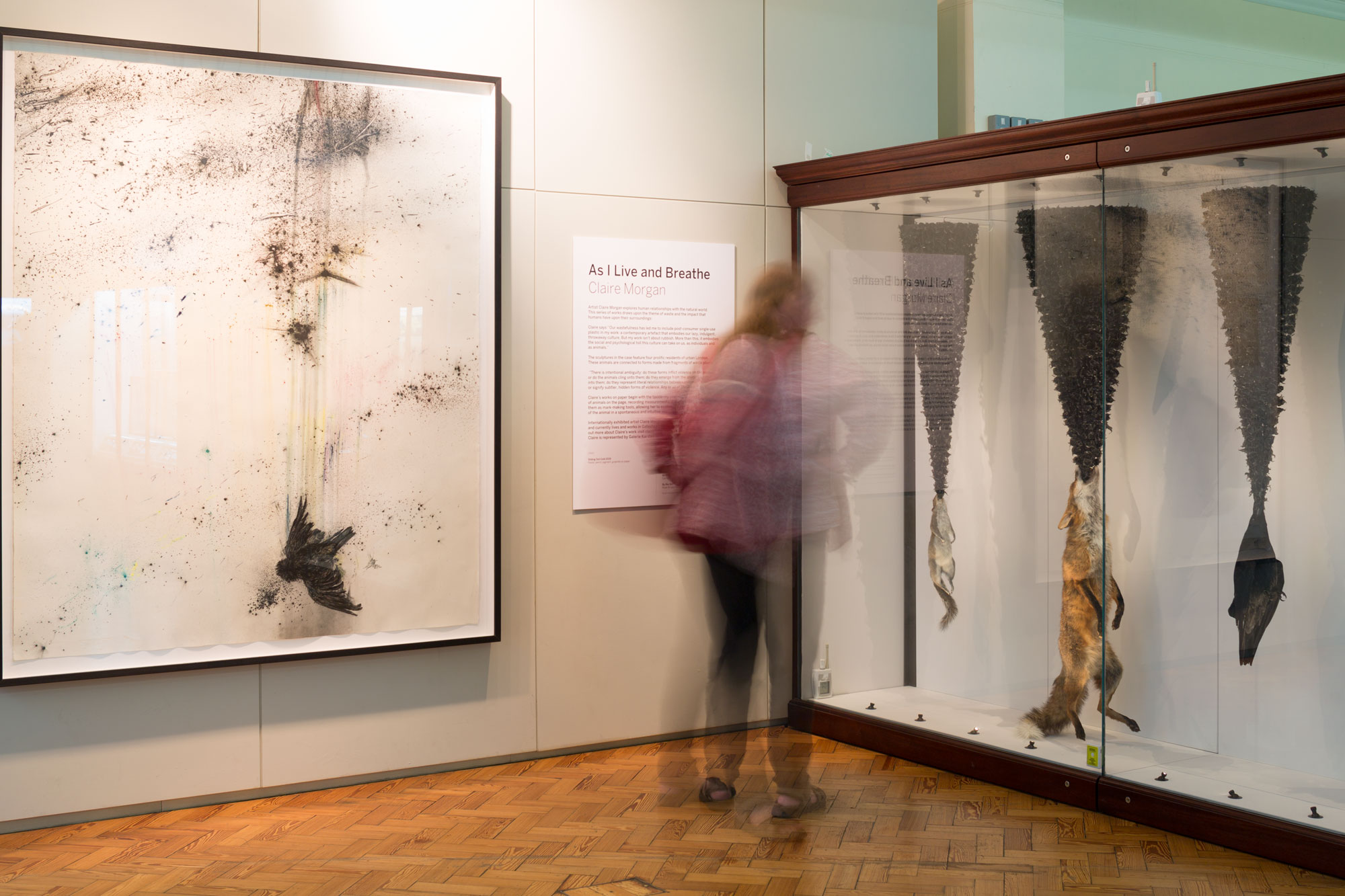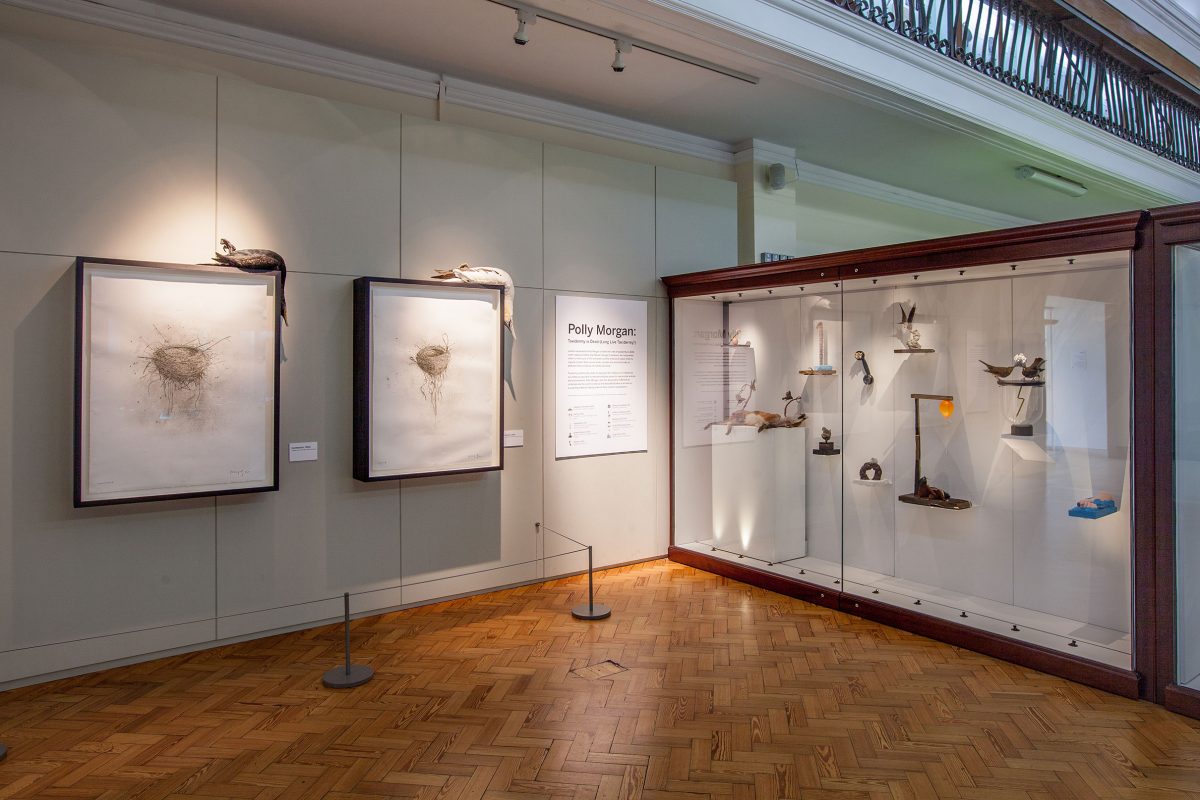 The Horniman has partnered with Goldsmiths' on the MA in Anthropology and Museum Practice.
The MA combines academic expertise with practical information from museum professionals across the spectrum of disciplines at the Museum.
Dr. Dan Byrne-Smith, Senior Lecturer in Fine Art Theory at Chelsea College of Arts, has been welcomed to the Horniman Museum and Gardens as our first Horniman Museum Art, Design and Natural History Fellow, in an exciting new collaboration between the Horniman and Camberwell, Chelsea, Wimbledon Graduate School, University of the Arts London (UAL).
Over the next three years, Dan will explore the Horniman's acclaimed Natural History collection through the lens of science fiction, examining how audiences might engage with the collection to encourage and develop awareness around the environmental issues currently affecting the future of our planet.
A powerful force in popular culture, science fiction has the ability to engage and entertain and has a long history of imagining threats to the natural world, illuminating the dangers that will emerge in the future if not addressed in the here and now. Hollywood cinema offers bleak visions of environmental catastrophe, from 1970s films such as Silent Running and Soylent Green to the endless desert of 2015's Mad Max: Fury Road. These films all hold the audiences of today accountable for the depicted futures.
Science fiction can also offer profoundly critical perspectives on relationships between humans and the natural world. These ideas can be traced back to the writings of Mary Shelley, Jules Verne, and H.G. Wells. Today, authors such as Margaret Atwood and Nnedi Okorafor continue to explore the boundaries between humans and other life in their speculative works.
The topics that Dan will explore during his Fellowship include global climate change, the biodiversity crisis and species extinction, evolution and non-human networks. The Fellowship will also offer ways to imagine diverse environments through science fiction motifs and ideas and explore the challenges and risks they face.
Bringing together different facets of his research interests, Dan will explore the balance between seriousness and entertainment that science fiction offers, starting new conversations about the role of the Horniman's Natural History collection, looking at new forms of engagement between people and collections and ultimately how those engagements can make a difference. Dan is considering a range of engagement options including blog posts, symposia on the theme of science fiction and natural history, and working directly with the Horniman's audiences.
Artquest, in partnership with the Horniman, have been offering artistic opportunities since 2016.
Artist in residence have included Joshua Sofaer, Alex Julyan and Helena Hunter.
In 2019, Artquest's Peer Forum at the Horniman was awarded to Borbála Soós who will be working with a group of artists around the theme of rewilding.