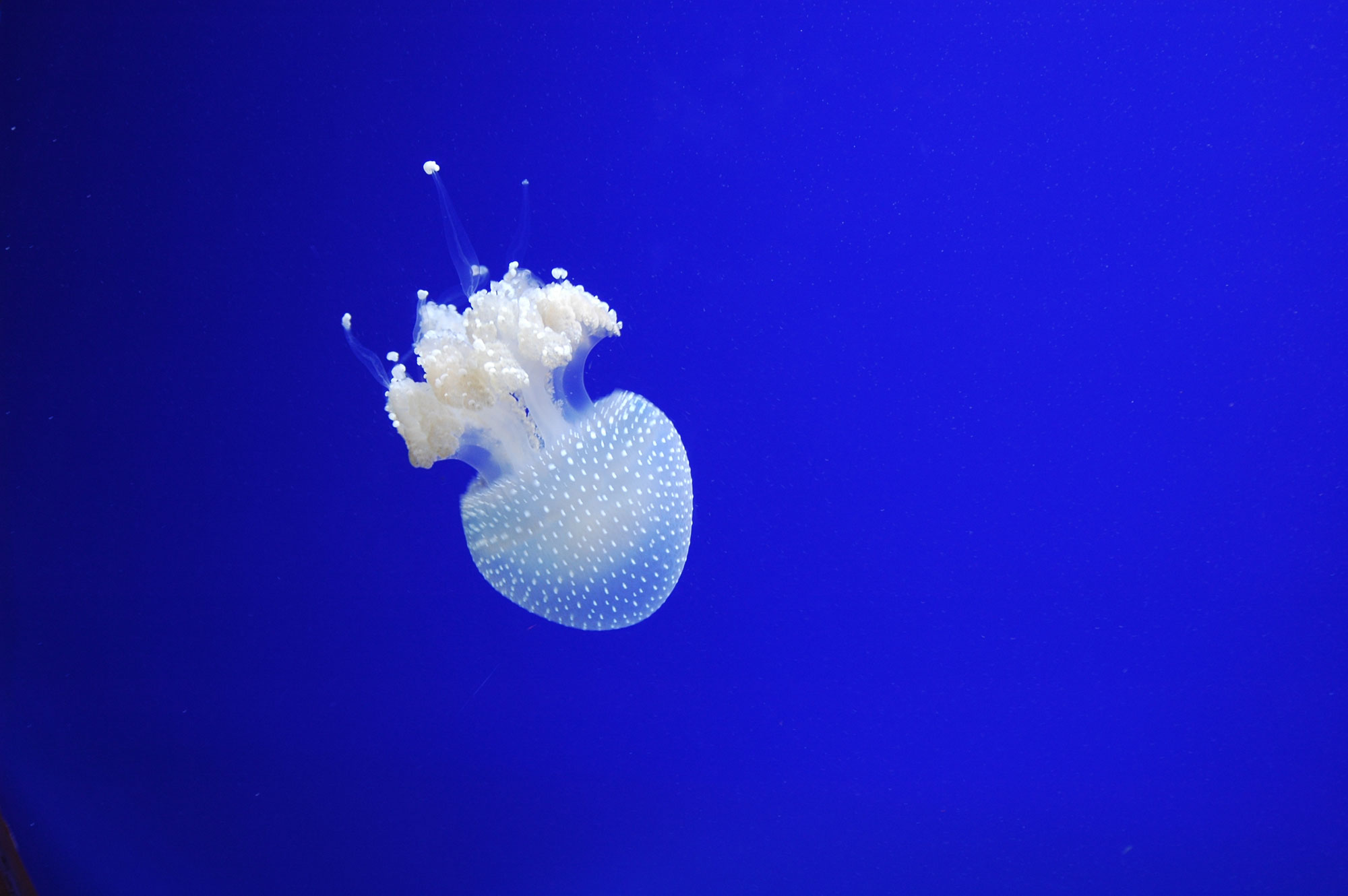 Take a magical journey through rivers, seas and oceans in the Horniman's highly acclaimed Aquarium.
We encourage you to wear a face covering unless you have a good reason not to.
Our 15 exhibits showcase aquatic environments from around the globe, ranging from the British pond to Fijian coral reefs.
Watch South American fish swimming around in the flooded mangrove roots. Nearby see the poison dart frogs and tropical tree frogs.
Get close to a live coral display and see reef fish move between and interact with this complex and vibrant habitat. Observe the symbiotic relationship between a clown fish and its host anemone.
Wonder at the bizarre structure and movement of jellyfish, as they journey around their purpose built aquarium
During your visit, you'll not only get to see amazing animals up close, but also learn about their interesting lives and the places where they live in the wild.
A huge variety of aquatic life can be seen, displaying the massive variation in the body shapes, colours and behaviours of animals in different habitats.
Tickets and Entry
All visitors, including Members, must have tickets for admission to the Aquarium – we recommend booking in advance to avoid disappointment. Members and Benefactors must log in to your account to access free tickets online.
Please book a ticket for every member of your party. Discounts for family group bookings will automatically be applied to your basket. A family of 4 ticket is for up to two adults, and a Family of 3 ticket is one adult. Child tickets are for those aged 3-16 years. Children aged under 3s are free.
Tickets are for single entry only.
Gift Aid prices include an additional voluntary donation of at least 10% to help support the Horniman.
We have lots more information to help you plan your visit to the Horniman.
National Lottery Open Week
We are delighted to be taking part in The National Lottery Open Week 2022.
Between 19 and 27 March 2022 (except Wednesday 23 March) you can enjoy free entry to our popular Aquarium on presentation of a National Lottery ticket or Scratchcard.
Find out more about The National Lottery Open Week at the Horniman.
Terms and Conditions
One National Lottery ticket provides free entry for one adult to the Aquarium.
All National Lottery games qualify for free entry, including tickets from any National Lottery draw based game or National Lottery Scratchcard. Proof of ticket can be paper or digital.
Only one redemption per ticket is permitted.
The offer is valid Saturday 19 to Sunday 27 March 2022 only, except Wednesday 23 March when the Museum is closed.
Aquarium opening hours: 10.30am – 5.30pm (last entry 5pm)
A maximum of 200 free tickets will be available.
National Lottery tickets must be presented at the Ticket Desk to be granted a complimentary ticket to the Aquarium on the same day.
Cannot be used in conjunction with Horniman Membership or any other offer including joint tickets with the exhibition or Butterfly House.
The Horniman has the right to refuse entry in the unlikely event of the Aquarium reaching capacity, as well as unforeseen circumstances.
Access to the Aquarium
Watch this short film to discover how to get to the Aquarium and the noise and lighting levels inside:
Gorgeous moon jellyfish at the Horniman Aquarium - love love love jellyfish.