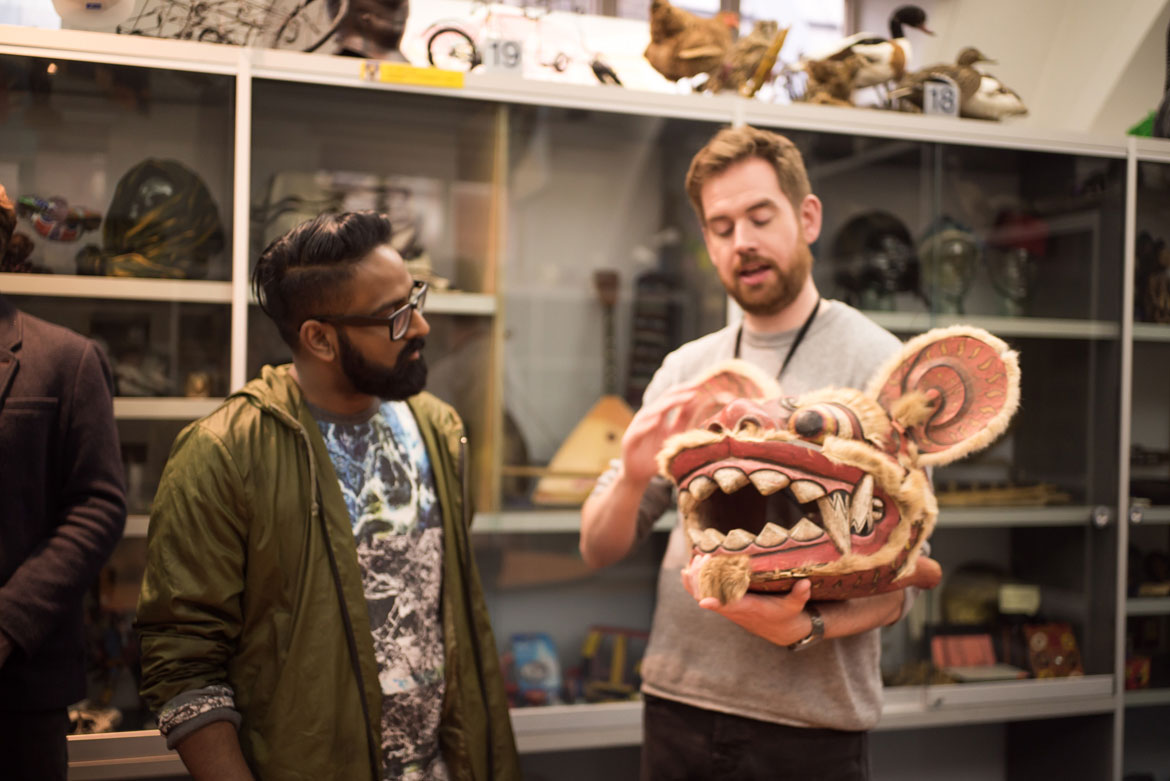 Explore thousands of real Museum objects in our Handling Collection by touching, wearing and discovering them for yourself.
Much of our Handling Collection contains real objects, rather than reproductions. It provides visitors with a special opportunity to investigate, up close, collections similar to those in the other Horniman Galleries.
Whether you're interested in Mexican masks, instruments from India, endangered animals or simply want to be surprised, you'll find inspiration in the Hands on Base. You might find treasures that spark memories of your past.
See our What's On to find out when you can explore the Hands on Base at weekends and during school holidays. School and community group sessions use our Hands on Base during the week.
You can also use the Music Gallery Hands on Space to experiment with sound on real instruments from around the world. The Music Gallery Hands on Space is usually open to visitors, although may be closed if being used by a school group.