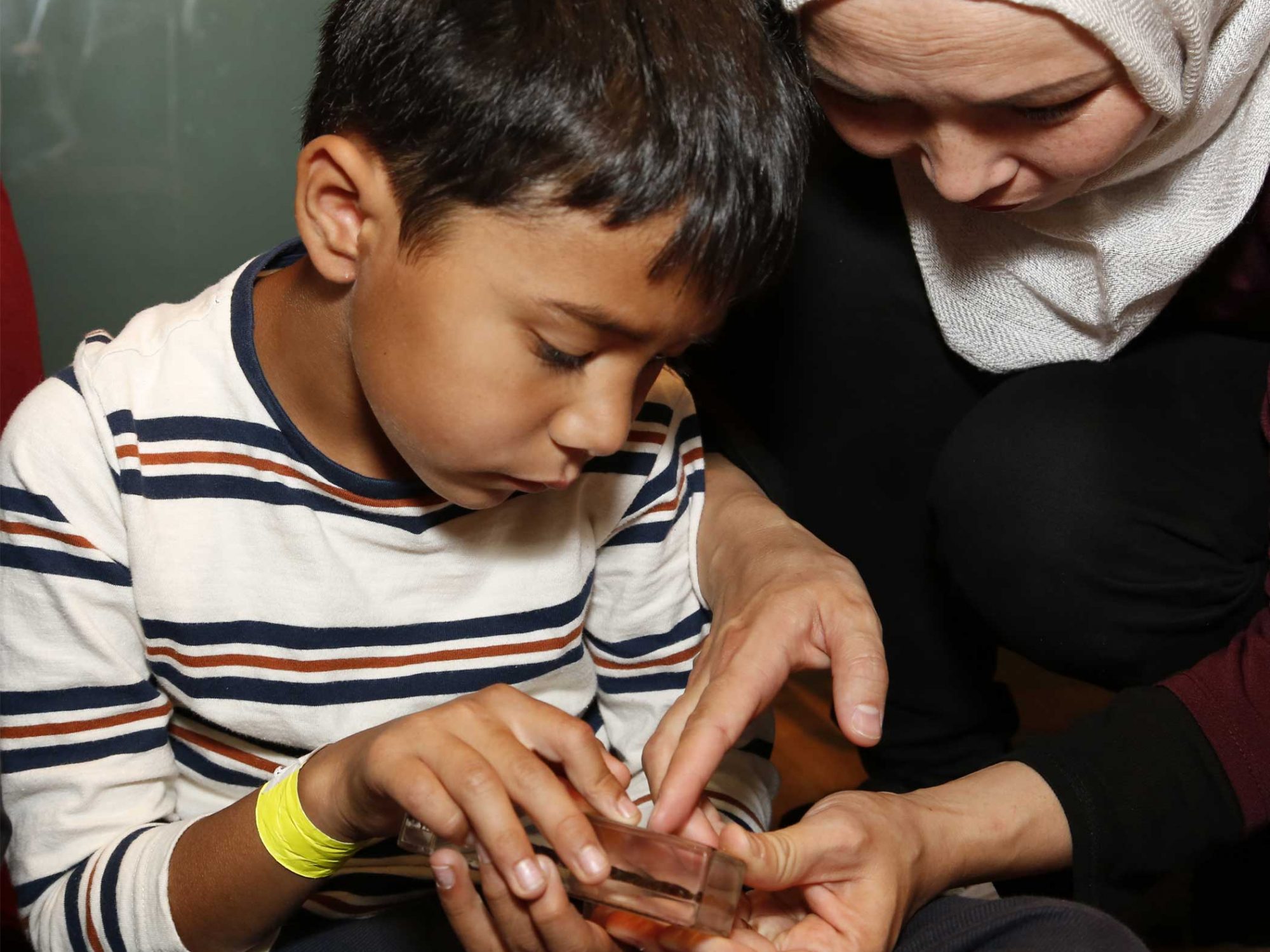 Join us for exciting, interactive object handling workshops for home educated children this autumn.
Ticket information
Ticket sale for autumn workshops will open at the end of August
Ticket price includes 1 child with 1 accompanying adult
Tickets are non-refundable
Please arrive 10 min before the start of the workshop, latecomers cannot be admitted
Only children booked onto the workshop may attend (with their accompanying adult), younger siblings cannot attend as spaces are limited
Please ensure you book your child onto the age appropriate workshop to ensure learners get the most out of the session
Upcoming workshops
28 September – Toys and Puppets Around the World
10.30am–11.30am | Recommended age 5–7 years | £3
Play with amazing traditional toys from around the world in this exciting hands on workshop. Children will explore the mechanisms, materials, and uses of toys: from a Zimbabwean push-along drummer toy, to Indian Kathputli puppets, to Russian pendulum toys.
Only children booked onto the workshop may attend.
18 October – Masks Around the World
1.15pm–2.15pm | age 8–11 years | £3
Learn about the design, uses and cultural significance of masks as you try on a wonderful selection of masks from around the world in this hands-on session.
Discover the amazing stories told by masks: from the Mexican 'Dance of the Old Men' to the Indonesian tale of good and evil with Barong and Rangda. Explore how masks are constructed with their use in mind, from dancing to welding, and why the choice of material is so important.
Only children booked onto the workshop may attend.
13 November – Gamelan
1.15pm–2.45pm | age 11–16 years | £3.50
Gamelan is an Indonesian musical ensemble featuring bronze gongs, cymbals, other metallophones and drums. The Horniman has the only Balinese Gamelan angklung in London.
Create interlocking melodic and rhythmic patterns as a group to produce a uniquely rich sound. This session will encourage participants to work together, as each person produces part of the whole sound. No previous musical experience is necessary. Session will be delivered by Andy Channing, the founder and artistic director of the professional Gamelan group Lila Cita.
Only children booked onto the workshop may attend.