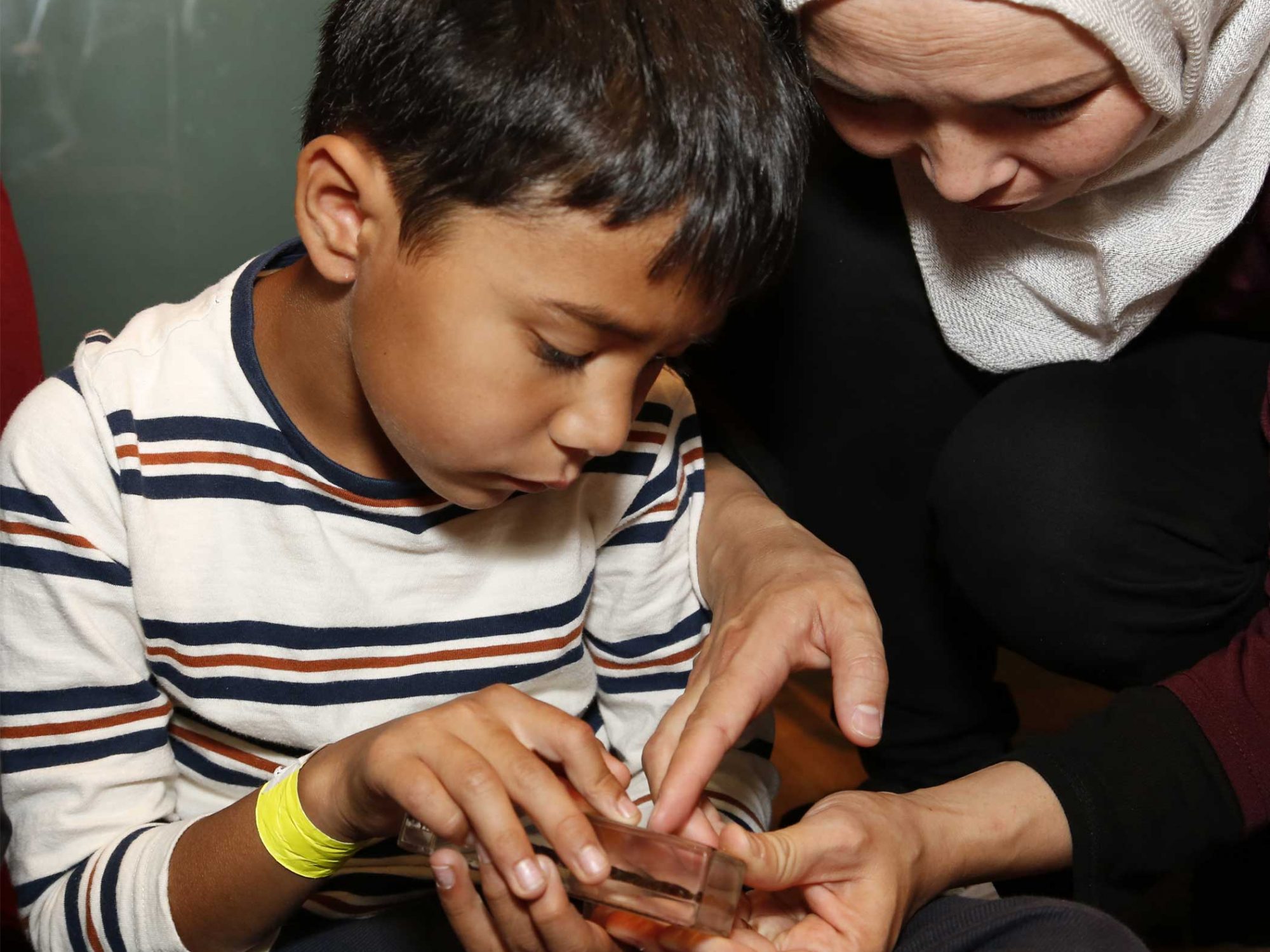 Home Education Day: People and Nature
Come and join us for a day of workshops, explore indigenous peoples' traditional ways of life, discover wonders of the natural world, discuss human impact on nature and solutions for positive change.
In addition to exploring our free Natural History, Music, and World Galleries, award-winning Gardens, and Animal Walk, each booked child and one free accompanying adult will receive:
Access to a timed, booked session of your choosing (selected below)
Access to a drop-in activity
The opportunity to meet a Natural History curator
Reduced cost access to the Horniman's aquarium
Free museum trails
Access to a lunch room and break-out space
Please note that:
Children must be accompanied by an adult at all times.
One booked child ticket permits 1 adult to accompany them to a session.
You may book to come to more than one session on the day but note the timings of sessions carefully to avoid clashes.
Please arrive promptly to your taught workshop as late comers cannot be admitted to closed sessions.
Advance booking required
Tickets cannot be exchanged for different sessions or refunded
Each session lasts 60 minutes
Sibling policy
To help ensure that our learners get the most from their taught sessions, and as spaces are limited, only children booked onto them may attend (with their accompanying adult).
To help facilitate this, some workshops have been designed to accommodate a greater range of ages – see details of each session below. Babes in arms are permitted to all sessions, but we politely ask that you leave the session should they become disruptive.
Drop-in Activity
Minibeast Hunting
10.45am – 11.30am
12pm – 1pm
2pm – 2.45pm
Suitable for children aged 5-11 years old
Stop by the Horniman's Wildlife Garden to discover the wonderful world of minibeasts with members of our fantastic volunteer team. Use equipment to find, identify and draw minibeasts and closely investigate their habitats.
Please note: This is an outdoor activity; in the event of adverse weather, it will be cancelled.
Workshops
Arctic Adventure
Time: 10.30am – 11.30am
Age:  5—7
Topic: Geography
Travel on an exciting, imaginary journey to the Arctic in this interactive hands-on session. Discover some amazing Arctic animals as you touch a real orca tooth and reindeer fur, and learn how their bodies help them to survive in their cold habitat. Learn about traditional Inuit life, from their homes to their clothing, and discover how they use natural resources to survive.
Animals and Habitats
Time: 1.15pm – 2.15pm
Age:  5—7
Topic: Science
How have animals adapted to their homes? Discover for yourself as you get hands on with taxidermy animals from different habitats. Identify animals, examine their features and think about some of the challenges these creatures face in our changing world.
Rainforest People and Animals
Time: 10.15am – 11.15am
Age:  8—13
Topic: Geography and Anthropology
In this session, you will have the unique opportunity to handle beautiful objects crafted by the Wai-Wai; a group of people living in the Amazon Rainforest in Guyana. Learn about life in the Rainforest by exploring unfamiliar objects, guessing their function and exploring the natural resources used to make them.
Get up close to a taxidermy caiman, armadillo shell and snake skin along with other rainforest animals, and discover how their amazingly adapted bodies help them survive.
First Peoples North America
Time: 2.30pm – 3.30pm
Age:  8—13
Topic: Geography
Compare and contrast life for first North Americans from two different geographic regions: the Pacific North West Coast and the Great Plains.
Discover how the climate and resources of each region shaped life for two different tribes, the Haida (Pacific North West Coast) and Lakota (Great Plains). Handle objects from each region including a totem pole and beaded moccasins.
Pond dipping on Nature Trail
Time: 12pm – 1pm
Age:  5—11
Topic: Science
Step onto London's oldest Nature Trail, explore the wild side of the Horniman Gardens and the animals that live there. Dip nets in the Horniman's pond, use scientific equipment to collect animals and first-hand observation to learn more about them. Reconnect with nature and find out which animals live in a pond.
This session will run outdoors on the Horniman's Nature Trail and will go ahead unless in the event of extreme weather. Please ensure you are dressed appropriately for the weather. In the event of extreme weather, the session will be replaced with an indoor session.
Natural History Curator
Time: 12pm – 1pm
Age:  13—17
Explore evolution, extinction, human impact and conservation with our Senior Curator of Natural Sciences Dr Nicholls.
You will have a unique opportunity to learn directly from an expert and ask questions about our natural history collection.
Extreme Environments
Time: 2.15pm – 3.15pm
Age:  13—17
Topic: Geography
This session challenges you to think about extreme environments and survival. Pupils are presented with mystery objects to think about how people use natural resources to survive.
This session focuses on Arctic and Rainforest peoples and explores their lives, the objects they make and use, and the challenges they face today.