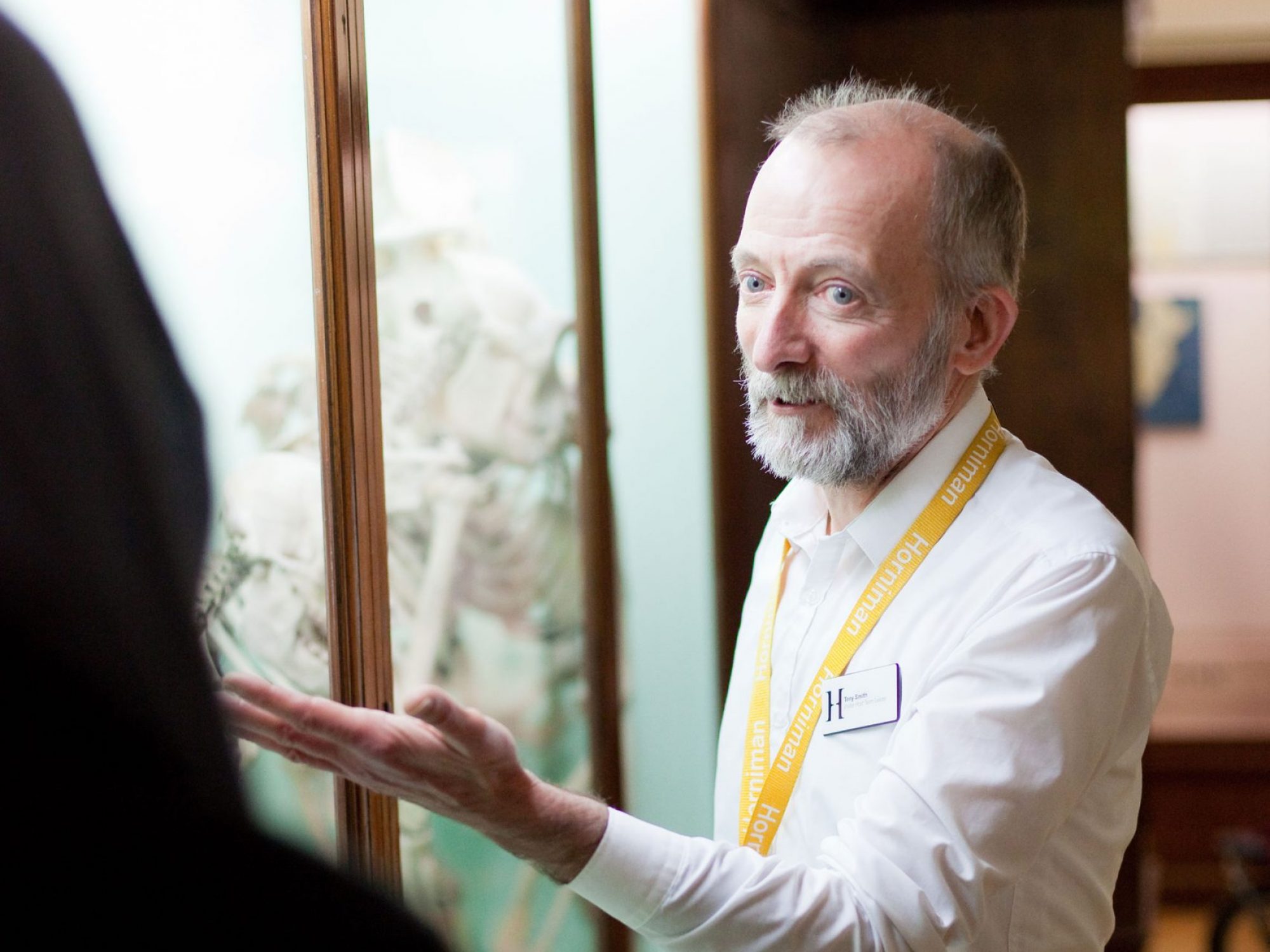 Welcome to the Horniman Tours
Join a tour with one of our Visitor Hosts for a short introduction to the Horniman.
Great for first-time visitors, or as a general overview if you haven't been to visit for a while.
These short talks are suitable for everyone and will help you get the most out of your visit.
Talks take place weekly, and you can meet by the Ticket Desk at the following times:
Tuesdays, 3pm
Thursdays, 3pm
Sundays, 11.30am
Talks usually last 15 minutes.
Booking information
The talks are free, but are on a first-come, first-served basis with a maximum of 10 visitors per tour.
If you would like to bring a group, please contact us on 020 8699 1872 x 183.