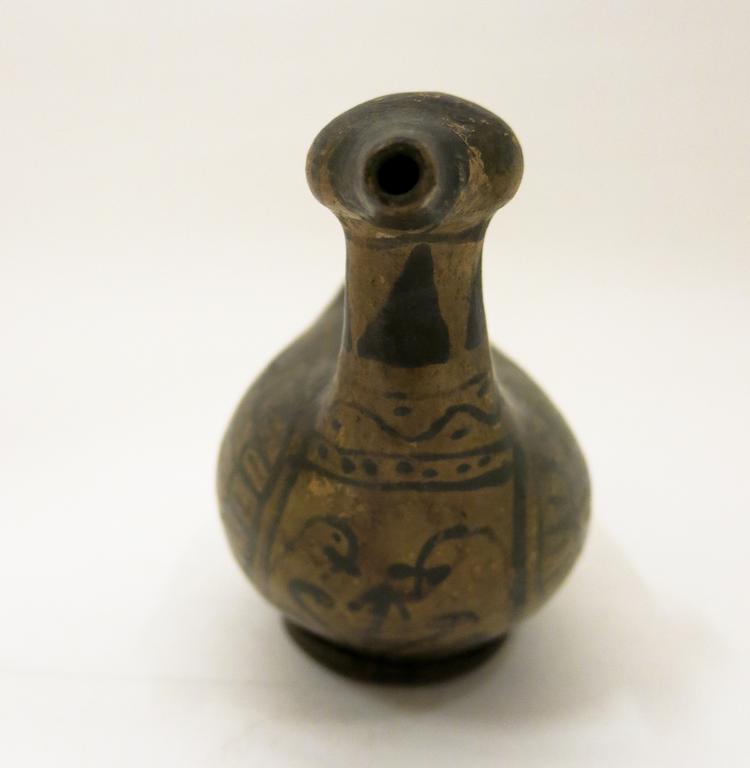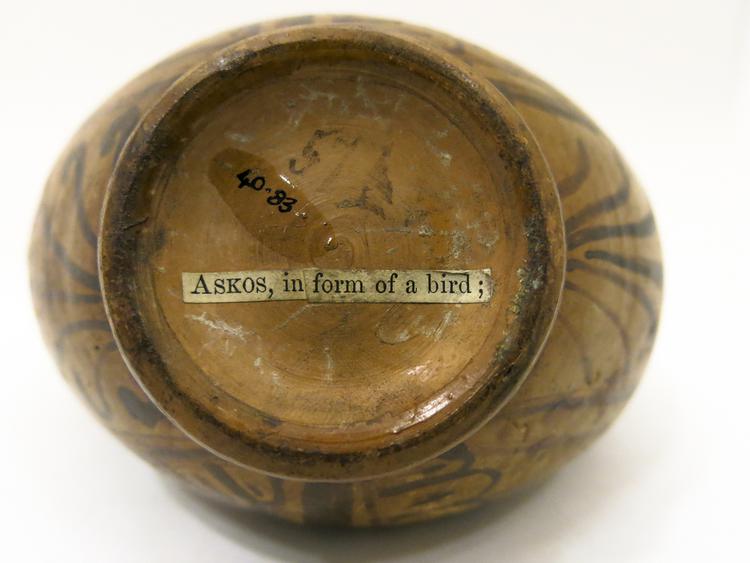 Duck vase, askos, in stylised bird form. It is Cypriot, and made from pinkish yellow clay. It has naturalistic detail, especially on the wings, with a dotted feather pattern, and detail in dark brown black paint. The chest has a scroll palmette and stemmed clover pattern in a defined panel. The neck is decorated with large black triangles.

It has a naturalistic head with a black beak, large dot eyes, and dot feathers on the top of the head. The tail is decorated with less elaborate scroll palmette. Above the tail is a flaring mouth, which is painted black, and a likewise pulled handle.

It is a wheel-formed vessel, punched to give a closed boat shape. The clay is very smooth. It has a low ring foot.