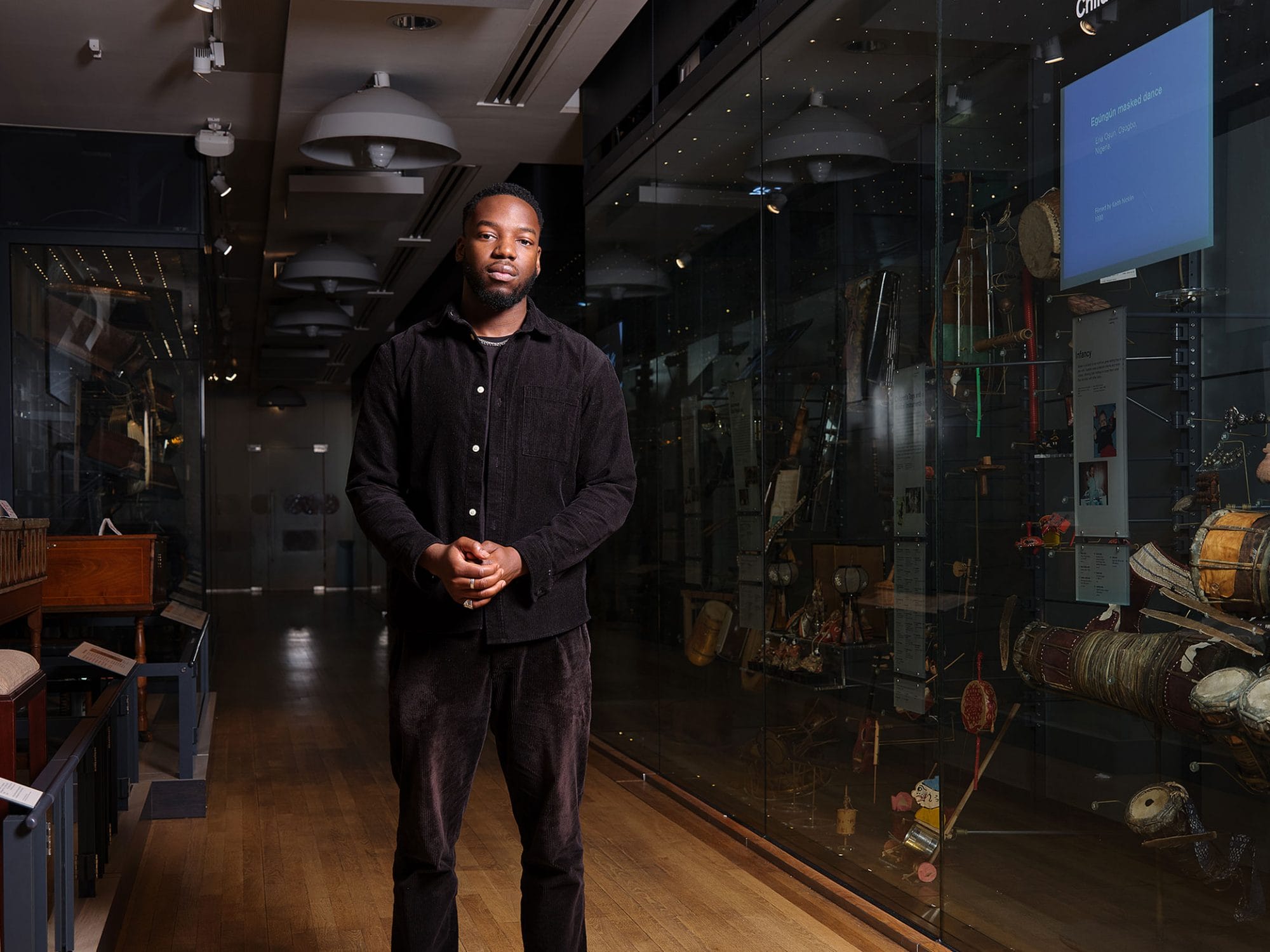 Saava Benjamin Busenze Balagadde
Saava Benjamin joined the Horniman Museum and Gardens as Assistant Curator of Musical Collections and Cultures in October 2022.
Saava Benjamin's passion for history, culture and music, particularly from the African continent and diaspora was intensified during his time at Brunel University studying Anthropology. After completing his BA, he spent much of his time researching and organising events and projects aiming to raise awareness of the great historical achievements of African civilizations and the richness of their cultural legacies through the medium of art and music. Previously working as the Coordinator of Descendants - an organisation centred on teaching and celebrating African and Caribbean history/culture - Saava Benjamin continued to combine his knowledge of African history with his passion for music by undertaking a variety of research ventures and projects including live performances and exhibitions, often collaborating with individual artists, National Trust houses, Universities, museums and other heritage and community organisations. As a curator, Saava Benjamin aims to utilise his skills and experience to further highlight the significance of music and musical collections in understanding the cultures and historical legacies of different communities.
Research Interests
The agency of the drum in Pre-Colonial Bantu societies.
The musical healing practices and "communal performances" in contemporary African villages and their effectiveness as mental health treatment.
The ritual/spiritual significance of music in African religious spaces and worship.
Royal court music and instruments in the pre-colonial Great Lakes Region of East Africa.
Projects and Exhibitions
Reclaiming African History, (Horniman Museum and Gardens, University College London) London, 2022
Week of Culture, (Descendants) London, 2022
Paxton House, "Caribbean Connections", (Descendants, Paxton House Trust) Scotland, 2021-2022
Media
The Akili Archives, "Sharing and celebrating African history, culture and our ancestral legacies"