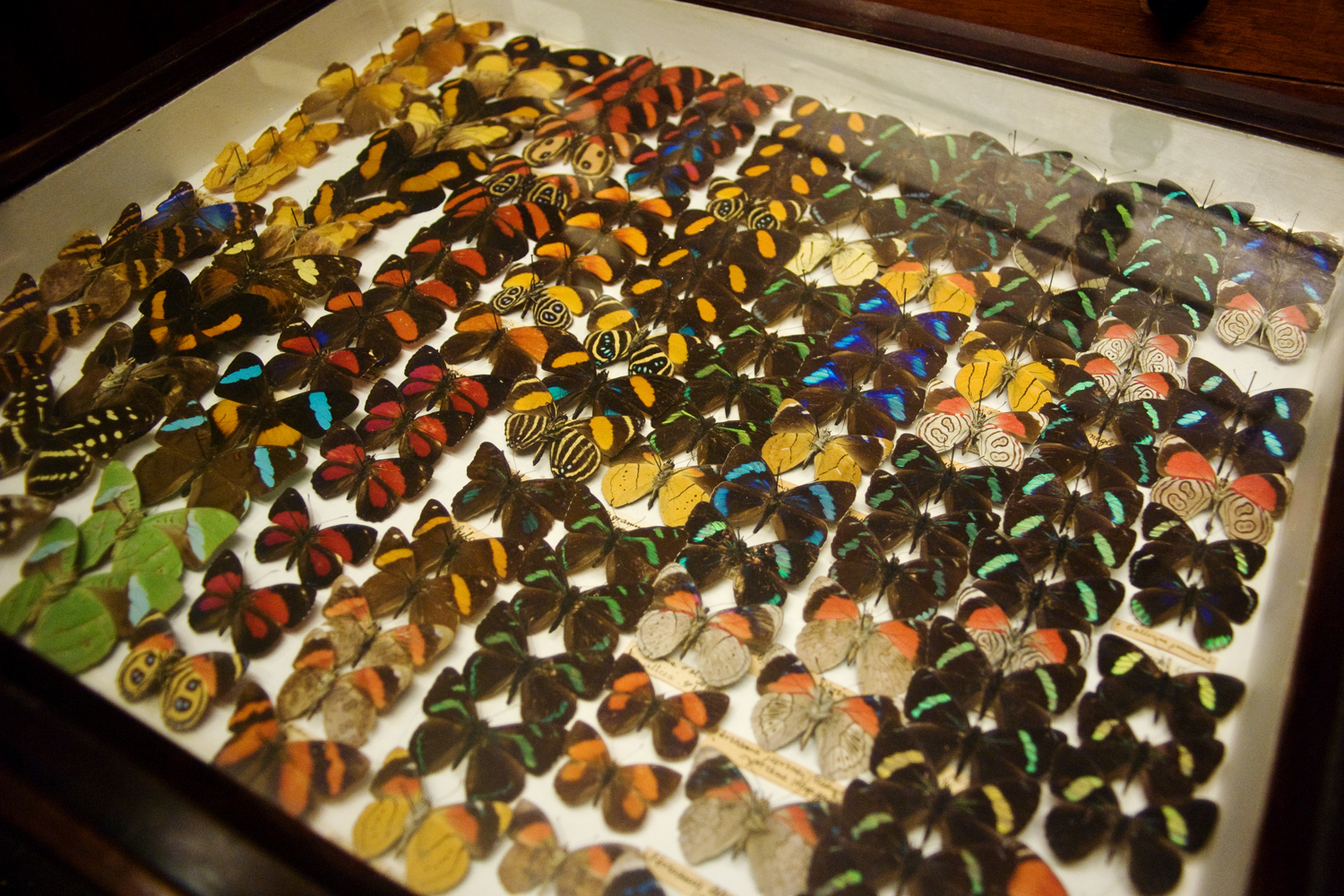 In 2013, we undertook an ambitious participatory collections review and rationalisation project review of our Natural History collections.
With a quarter of a million specimens to work through, much of it behind the scenes, we felt it time to take a fresh look at our Natural History collection.
What we have, how we can use it better, how we can tell people about it and, most exciting of all, whether we have any gems of historical or scientific importance hidden amongst the collection, waiting to be discovered.
What stories might they hold?
To do this, we took inspiration from outdoor 'Bioblitz' events, and developed an intuitive, effective and sustainable methodology and process for reviewing natural history collections using specialist reviewers over short periods of time.
Project results
We reviewed 250,000 specimens reviewed, with 12 reviews – undertaken by 15 Specialist Reviewers – held over 9 months.
We identified 33,379 Star Specimens (including 3 insect collections containing thousands of specimens).

6,284 specimens identified for potential de-accession / disposal (also includes some larger insect collections).

We displayed an exhibition of photographs taken during the Bioblitz Collections Review from September 2013 to March 2015.

We improved 10,010 collection records on our database, took photographs of 897 specimens / drawers of insect specimens and shared 411 new specimen records online.
Esmee Fairbairn Foundation