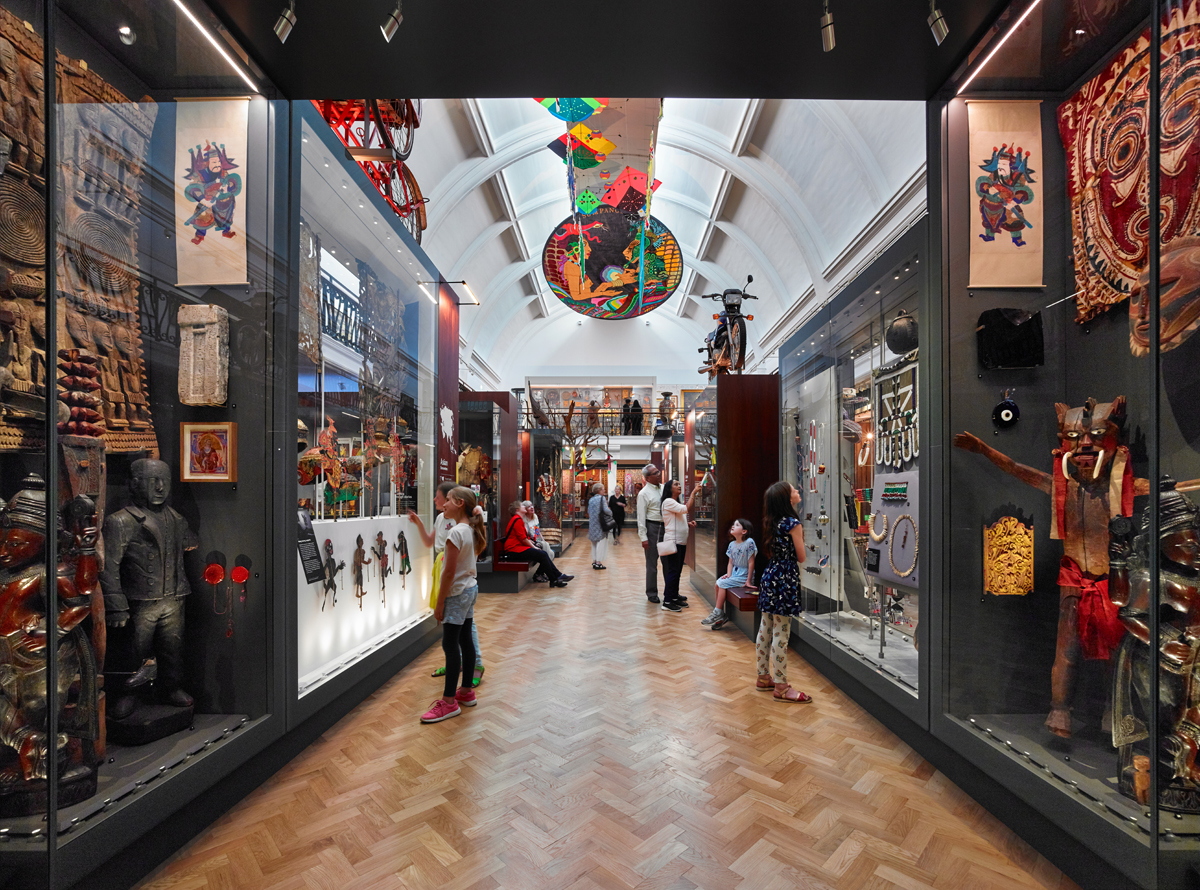 Community Action Research: African and Caribbean collections
The Horniman is launching a new project to support people from the African and Caribbean diaspora in the UK to research and tell the stories of objects in our collection.
Applications to this project are now closed
If you are interested in hearing about future iterations of the project, please get in touch with JC Niala – jcniala@horniman.ac.uk.
About the project
Most of the African and Caribbean objects in our collection are not on display.
In the past, it has been difficult for community members to access these collections but this is changing. Researchers have told us that they experience barriers to investigations into collections: time, money and training, to name a few.
The Horniman is trying to find ways to:
make it easier for community members to engage with these collections
better understand these collections from multiple perspectives
value lived experience as an important source of knowledge
make informed decisions about what actions need to be taken in the future care of these collections.
We're inviting African and Caribbean community members in the UK to carry out online research on objects in the Museum's collections and respond to them in some way – which could be in writing, audio or video, or anything else researchers would like to do, as long as it can be shared digitally.
The responses will become part of the Horniman's permanent collections archive, linked to the digital records of the objects and available to future curators and researchers.
The Community Action Research project is taking place online in response to the challenges posed by Covid-19 but we hope that, when it is safe to do so, Community Action Researchers will be able to meet in person at the Horniman with other members of staff involved in the project.
How to take part
We are looking for six Community Action Researchers, who need to be:
18 years or older
ideally based in south London (we are open to working with people in other parts of the country)
interested in finding out more about the Horniman's African and Caribbean collections, and responding to them in some way, sharing responses digitally.
available for online training/support sessions from 16 June to 18 August 2020, on either Tuesdays or Saturdays, and to carry out research in between.
The Horniman will provide training and support to carry out the research, and there is a £350 honorarium in recognition of each Community Action Researcher's work and to cover expenses.
If you are interested in applying to be a Community Action Researcher please email jcniala@horniman.ac.uk, telling us:
your name
email address
phone number
where in the UK you are based
100-200 words about why you would like to take part and/or what value you think that this new research will have
whether you are available on Tuesdays or Saturdays (16 June to 18 August) or both.
We will get back to you within a week. If you have any further questions, feel free to email JC Niala – jcniala@horniman.ac.uk.