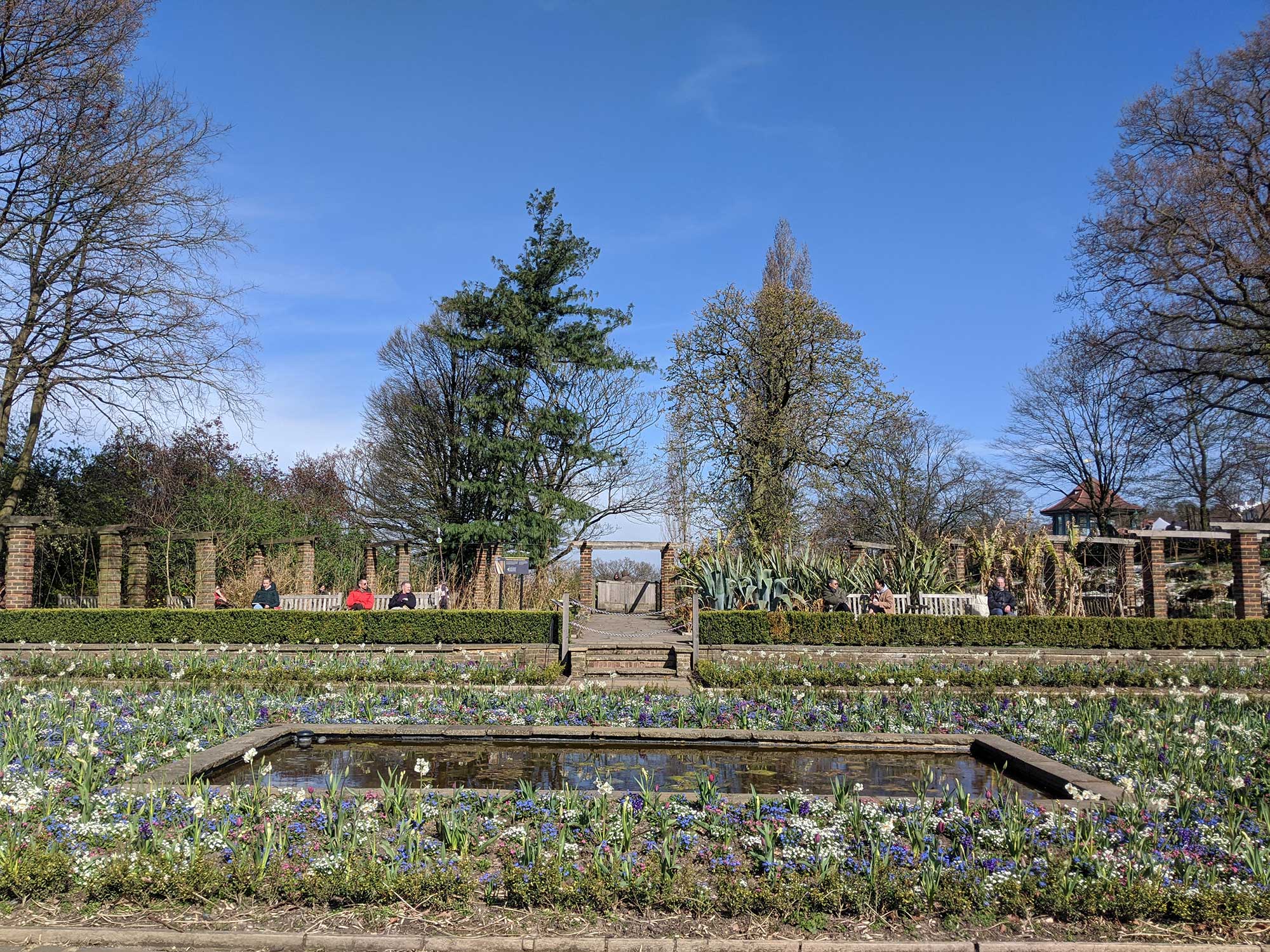 We are giving our site some TLC during 2023. It's a really exciting time, but does mean that some areas will be inaccessible at various times.
When you're visiting us please follow signs and keep to designated routes, and enjoy your visit.
Lift
Our lift is currently out of order. We are working to fix this as soon as possible, and apologise for any inconvenience.
Conservatory
The Horniman Conservatory will be closed until March 2023 for refurbishment work. This is the second stage of refurbishment on this Grade II listed building, with the first stage taking place in 2017.
The work includes re-glazing the roof and upper fish scales, and repainting the frame. Find out more about the work, and about the conservatory itself.
Gardens
The pond in our Sunken Gardens is much beloved, but very shallow. This makes it very hard for plants and wildlife to survive in it, and means it requires having the water topped up frequently.
The pond is undergoing work to make it deeper, so that we can grow a wider range of plants and support a much more biodiverse range of species.
The work is going on until March 2023.
Whilst the work is going on, the area will be partially inaccessible, and visitors will not be able to walk all the way around the perimeter of the Sunken Gardens beds.
Pathways
We are upgrading the pathways around our site, and some routes around the Gardens may be inaccessible while this takes place.
We will communicate any disruptions as soon as we can on this page.