Cycle to Work Day is the first Thursday in August. We've asked some of our cycling colleagues for their best tips for cycling to the Horniman.
Have a read, and get inspired to leave the car behind, whizz past that queue of buses and enjoy more freedom than you'll ever find in a train carriage, on your way to visit the walrus.
First of all, why cycle?
We're not all lucky enough to live within walking distance of the Horniman – but biking is a much more environmentally-friendly way to cover that extra distance than travelling by car.
Road traffic is a major contributor to nitrogen dioxide air pollution in towns and cities, which in turn contributes to climate change. Plus, the Healthy Air campaign has found that air pollution levels can be nine to 12 times higher inside a car than outside, because vehicles on the road travel in a stream of pollution from other vehicles. So swapping car journeys for cycling reduces the amount of air pollution you and your family are exposed to, as well as helping to make the air cleaner for everybody.
Plus, there are plenty of other benefits for health and wellbeing, as our staff have found. Conservator Charlotte says cycling to work 'has been really good for my fitness and for my mental health' while Cookie, our Visitor Experience Manager likes 'the independence and frankly – as an introvert – the alone time'. Our Head of Estates, Tim, chooses to cycle as 'it makes the journey of travelling somewhere more of an adventure because you find new things of interest, and can stop whenever and wherever you like'.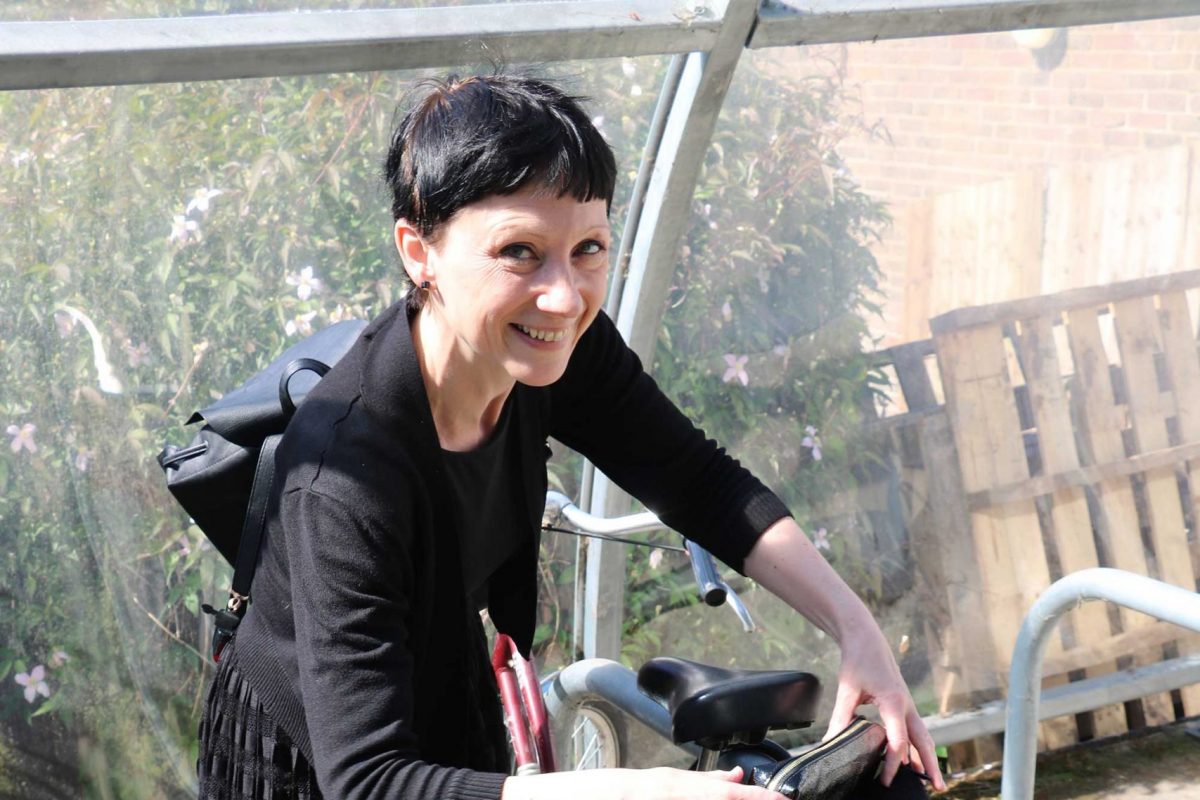 What about the traffic?
Adventure is all very well, but the busy south London streets might seem a bit too 'exciting' for some people.
Rich from our Estates team recommends that you 'leave yourself enough time to take a more quiet and more safe route. It's tough to avoid those Red Routes but finding a good route might just be the key to regular cycling'. And Charlotte has done just that for her commute – 'most of the journey is on a segregated cycle lane and I rarely have to share the road with cars'.
Cycling UK's journey planner has a 'quietest route' option, so you can work out your ideal ride to the Horniman.
Whatever route you choose, you might well get here faster than by car (we've all seen the queues on the South Circular) – as Charlotte says, 'zooming past traffic on a sunny evening is a lot of fun, as is carefully freewheeling down the hill from the Museum at the end of the day'.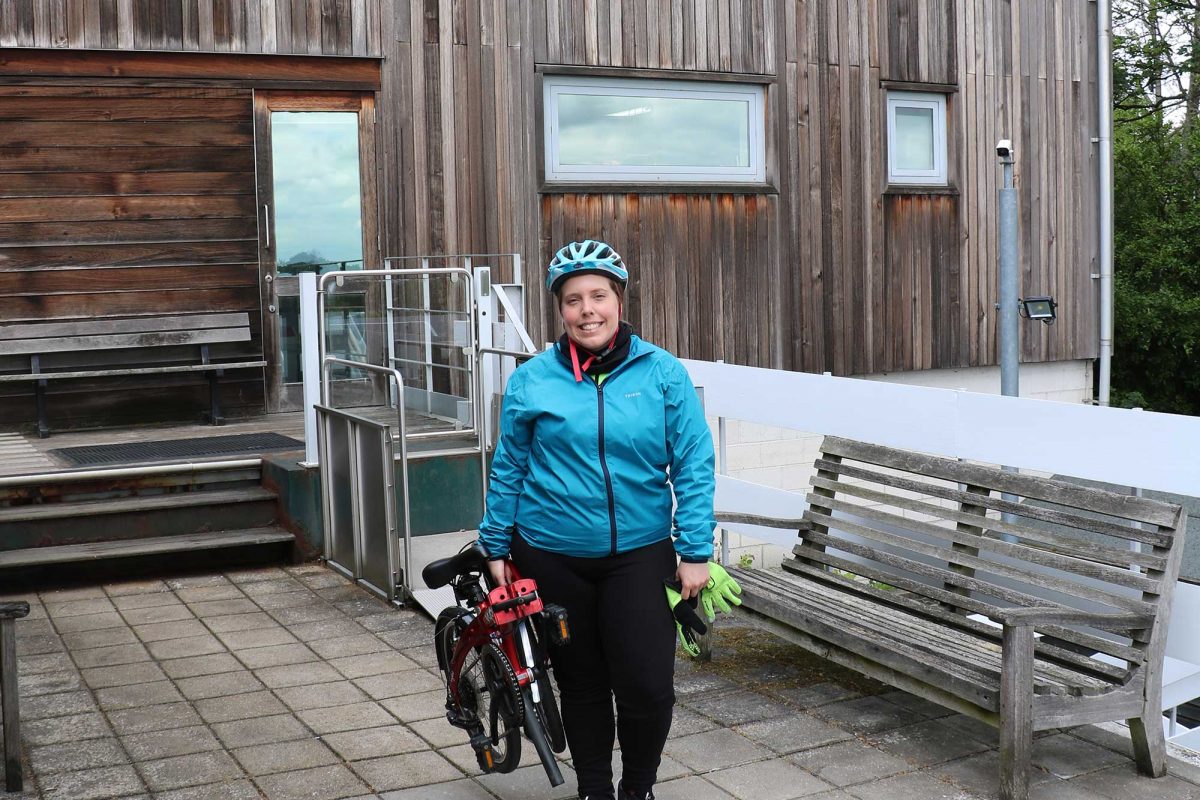 What about my kids?
Those quiet routes are especially useful if the whole family is keen to get on their bikes to the Horniman, or if you're carrying a little one in a bike seat, trailer or cargo bike.
If it's all new to you, some local councils offer family cycle training courses, and CycleSprog has some great advice for getting started cycling with a child in a bike seat or trailer.
As well as commuting by bike, our Climate and Ecology Coordinator Carole also cycles with her family. 'I have a nine-year-old daughter and she cycles to school with one of us, we cycle to her swimming lessons, and at weekends we cycle as a family to explore further afield, as we no longer have a car.'
Rich tells us that 'I am privileged to have been given to opportunity to ride freely from an early age', sparking his lifelong passion for cycling. So as well as helping the environment, and setting a great example, cycling will also build healthy habits for your kids.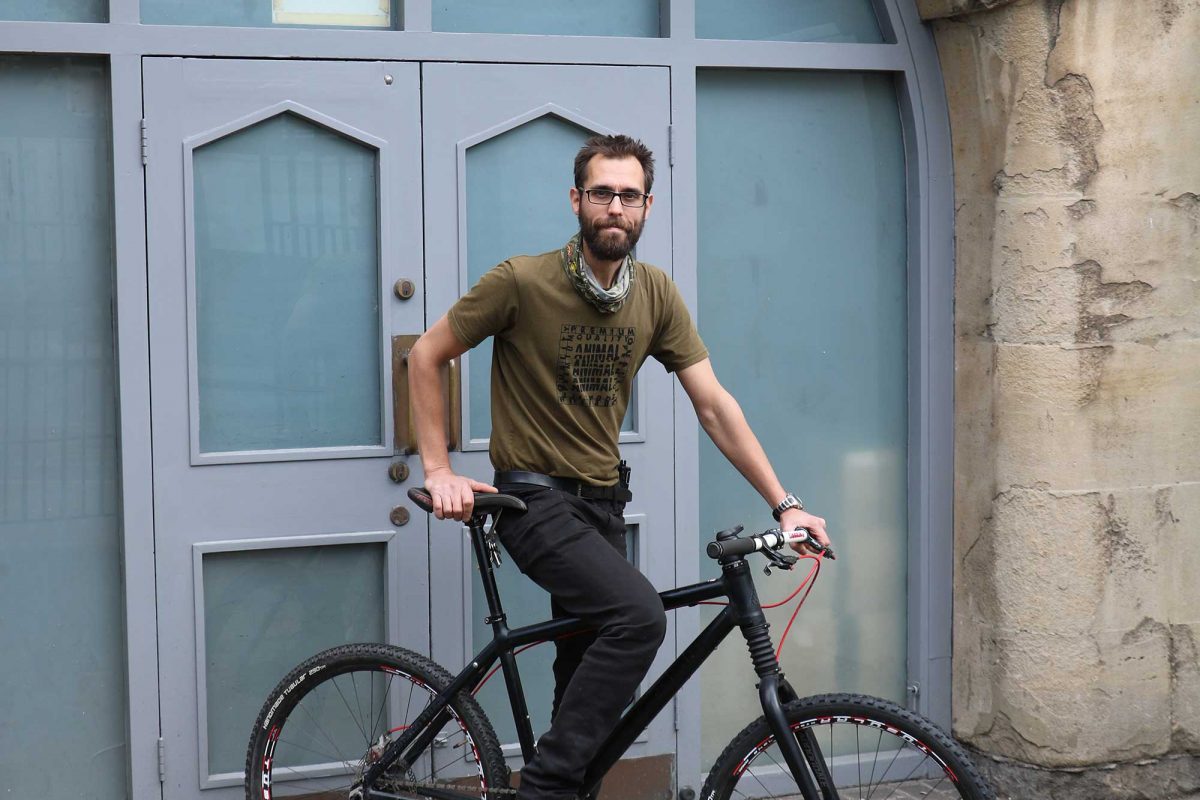 But – how to get up that hill?
Whichever direction you're travelling to reach the Horniman, let's face it – there's a hill involved. So just how do you tackle it?
For newer cyclists like Carole, it's an ongoing challenge. 'Canonbie Road hill is a killer. On some of my off-days, I have to get off and push the bike as I just don't feel up to it, so I give myself a break and laugh with the residents who see me panting. But I can now reach halfway without getting off.'
And our more experiences cycling colleagues have some great advice, if you're keen to beat the hill. Our Head of Commercial, Brad's tip is 'select a low gear and take your time – the more you do it the easier it will get'. And Rich advises to 'get into a steady rhythm before it gets steep, and get up out of the saddle – it requires more from your core muscles and your upper body but once mastered, your hill climbing prowess will rapidly increase'.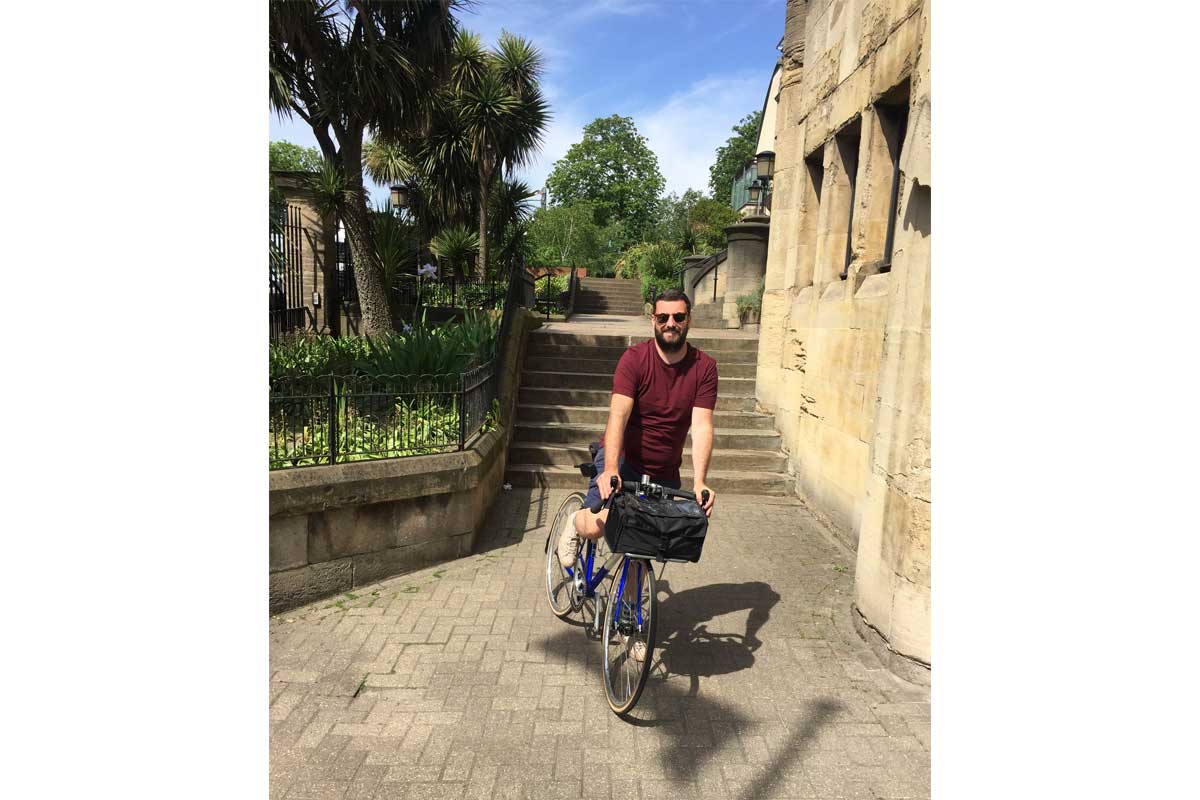 Phew, I made it – now, where do I park my bike?
Fantastic! We ask cyclists to 'walk their wheels' once they're inside the gates, for everyone's safety. Our bike racks are handily located just inside the London Road main gates and the Horniman Drive entrance. If you have a cargo bike or trailer, then the London Road bike racks are more suitable.
Thanks for arriving by bike and helping reduce pollution. Enjoy your visit.