The oft-ignored or derided mode of transport from TFL, travelling by bus means you can watch the world go by as you journey to your destination.
The Horniman (and most of London) is incredibly well served by buses, and at just £1.75 a tap you'd be a fool not to explore the city by bus. If you're travelling to the Horniman (and why wouldn't you be?) you can get here from many exciting and interesting locations around London. Why not make a day of it?
P4 – The market route
If you're starting in Brixton be sure to load up on food for your journey ahead. There's lots of markets to choose from, from Brixton Market on Electric Avenue with African, Caribbean, South American and Asian produce, to the undercover Market Row on Coldharbour Lane for food, shops and events too. From here you can hop on the P4 and head towards Lewisham.
Once you're adequately stuffed, the P4 will take you through Dulwich Village, a leafy and affluent area of London, where it's particularly fun to nose at the big houses and mooch around the fancy shops. The village is full of lovely restaurants and cafes, plus is also home to Dulwich Picture Gallery, the gorgeous Dulwich Park and the excellent Village Books.
If you keep going through Dulwich Village on the P4 you'll find yourself at the Horniman. Every Sunday we are home to the Horniman Market, where you can get fresh produce, sweet treats and all sorts of street food.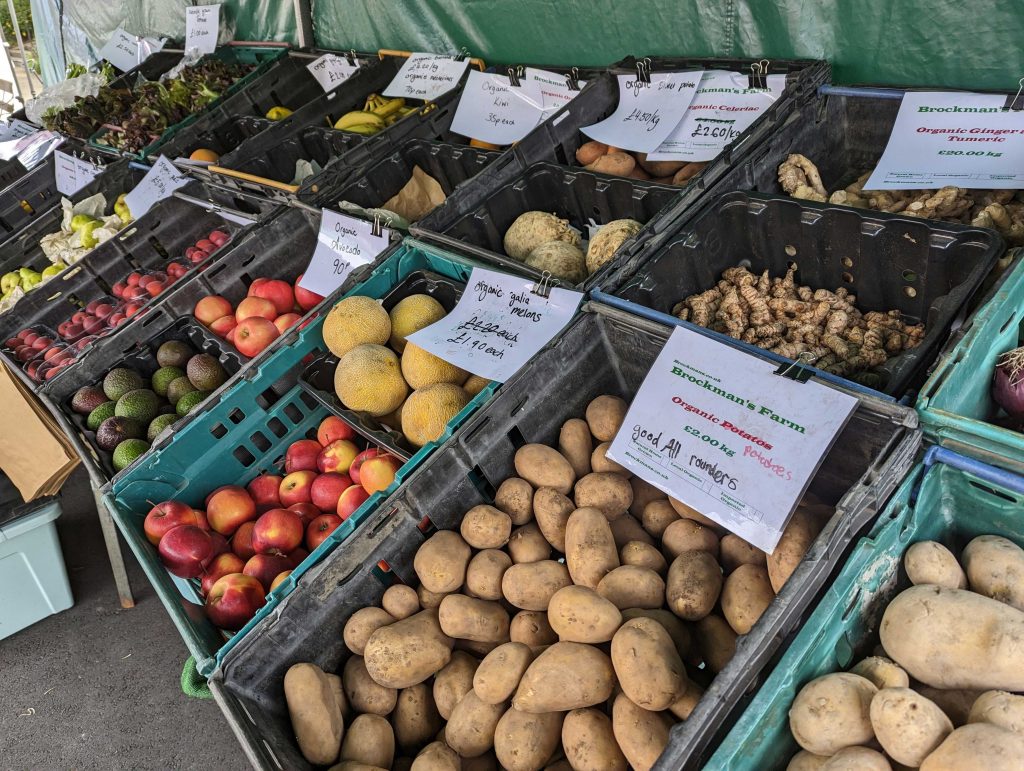 If you're travelling on a Saturday you can continue your journey onto Brockley Market, or it's a sunny day you can hit up Lewisham Model Market.
Fun fact: Brixton Market was the first market street to be lit by electric lights.
185 – The green route
If you're starting your journey at Victoria, why not begin with a stroll into St James's or Green Park, before hopping on the 185. The 185 will take you through Vauxhall, home to stalwart of the LGBTQ+ night scene Royal Vauxhall Tavern. Just round the corner from the Royal Vauxhall Tavern is Vauxhall Pleasure Gardens, where there is thought to have been a park since 1660, and you can also visit Vauxhall City Farm.
From Vauxhall you can also meander across the river to Tate Britain, or get even more Gardens into your day with a visit to Kennington Park, before making your way onto the Horniman to see all the flowers and Gardens waiting for you here.
After your time at the Horniman you can continue your 185 journey to Catford, where you can enjoy a riverside walk in Ladywell Fields, as well as all the views that Mountsfield Park has to offer.
Blithe Hill is also a great walking spot and means you can end your walk as all great walks should be ended – in the pub, in the form of Blythe Hill Tavern.
Fun fact: The Royal Vauxhall Tavern has played hosts to acts including Lily Savage.
363 – The foodie route
Elephant and Castle might seem like an inauspicious start for a foodie bus journey but there are lots of great places to eat and drink around that big ol' roundabout. There's a Theo's for really great pizza (and even better Negroni's), a Four Quarters for nostalgic videos games, and Mercato Metropolitano has tons of street food options for groups or families who all want something different to eat.
From here you can hop on the 363 and stop off in Peckham for a snack. There's great eateries to choose from, from Forza Wine, to Yada's Green Kitchen, to Mr Bao, and don't forget drinks at Frank's Cafe in the summer.
From here it's a short trip up the hill to the Horniman where we of course have our very own café, as well as lots of cafes and pubs to choose from in Forest Hill, from the Sylvan Post to Canvas and Cream.
If you carry on the 363 to its end you'll find yourself in Crystal Palace home to more pizza in the shape of Palazzo, BYOB options in the shape of Tofu and street food in the shape of Roti Bros.
Fun fact: the name 'Elephant and Castle' comes from a coaching inn which used to be located here – the earliest record of this pub is 1765.
176 – The Gallery route
Central London is obviously not short of galleries and museums, but there's a treasure trove of art and culture to be found out of the city centre too. But first, start your journey in Charing Cross and the National Gallery and National Portrait Gallery to see all the classics. From here you can walk, or get the 176, to Waterloo for a stop in Tate Modern for some contemporary art.
Carrying on the 176 and continuing south you can swing by South London Gallery for exciting contemporary exhibitions (and stop for some lunch in Camberwell at Nandine or Silk Road too).
From here you can also continue along the 176 to get to the Horniman for our free galleries and temporary exhibitions.
Once you've got your fill at the Horniman the 176 can take you right through to Penge. For more contemporary art you can visit Tension Fine Art and see street art all around you via the Penge Art Trail.
Fun fact: 2024 sees the National Gallery marks its 200th anniversary