It's been a while since we last looked through our collection of books, so we're returning with a look at some of the most stunning works from our historic Library collection.
Linking with our collections, the Horniman Library contains many newer works all about entomology, or the study of insects. Now a staple of natural history museums, a few centuries ago studying these small creatures was a rare practice, making our detailed 17th and 18th century guides to the insect world particularly special. Several were highlighted as 'stars' of our collection by the recent Bioblitz review.
It is thanks to collectors such as Frederick Horniman, who had a particular interest in entomology, that these early volumes have survived.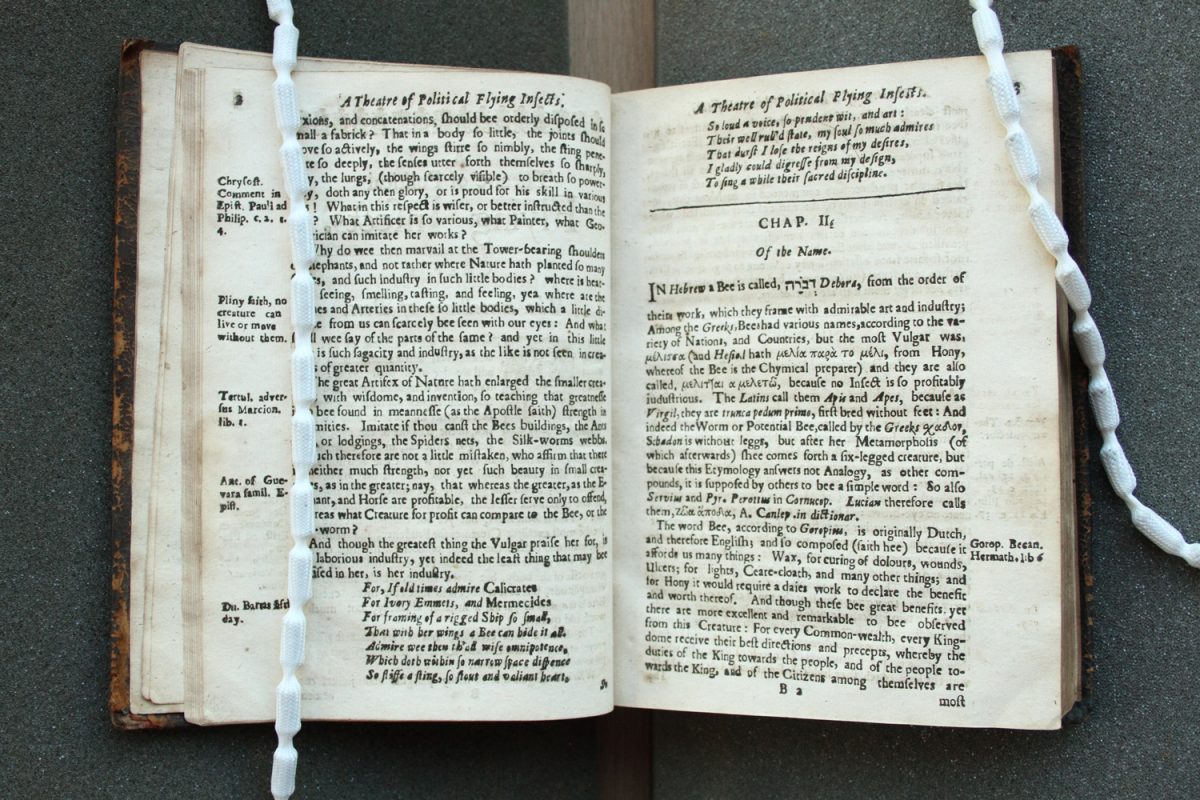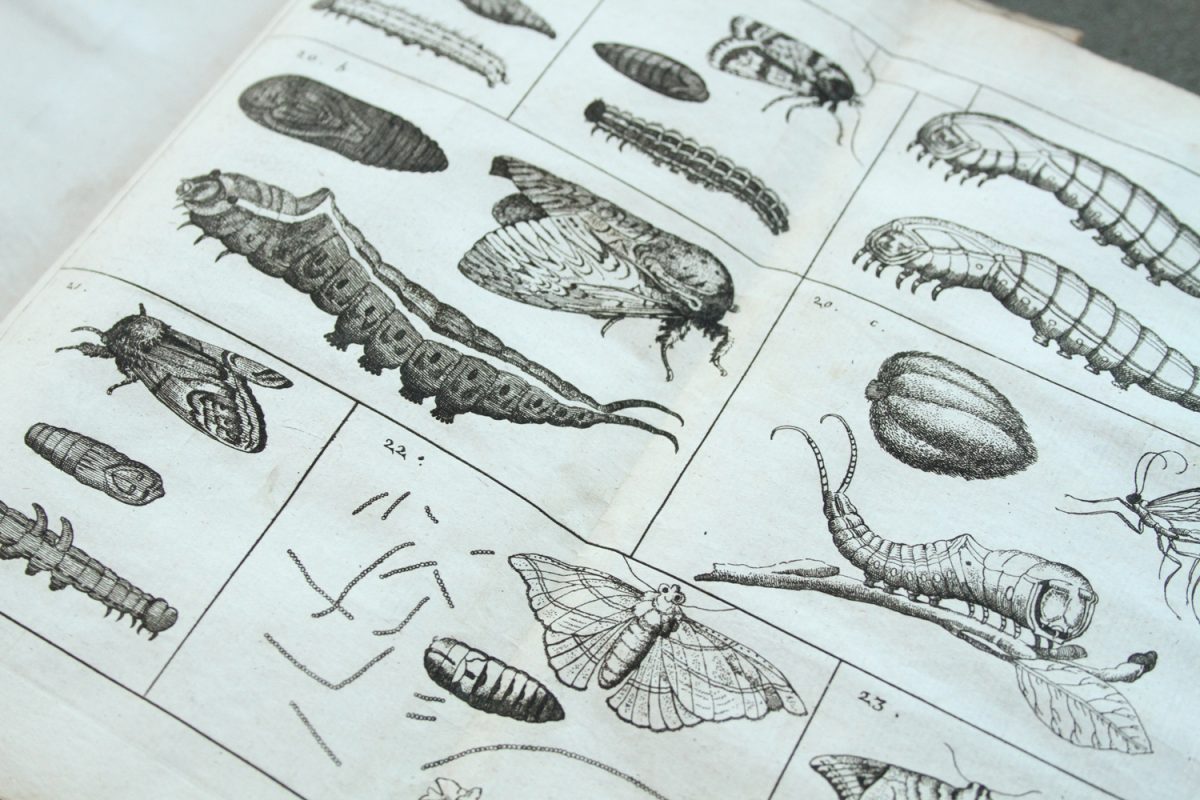 The earliest entomology volume in our collection is Samuel Purchas' 'A Theatre of Political Flying-Insects', published in 1657, which spends much time expanding on 'the excellency of the bee'.
It is not until the slightly later volume by Johannes Godartius that we start to see the inclusion of illustrations, a feature of entomological works that so often captures attention.
The monochrome images in 'Johannes Godartius of Insects' (published 1682) were printed from careful copper etchings made by a 'Mr F Pl'.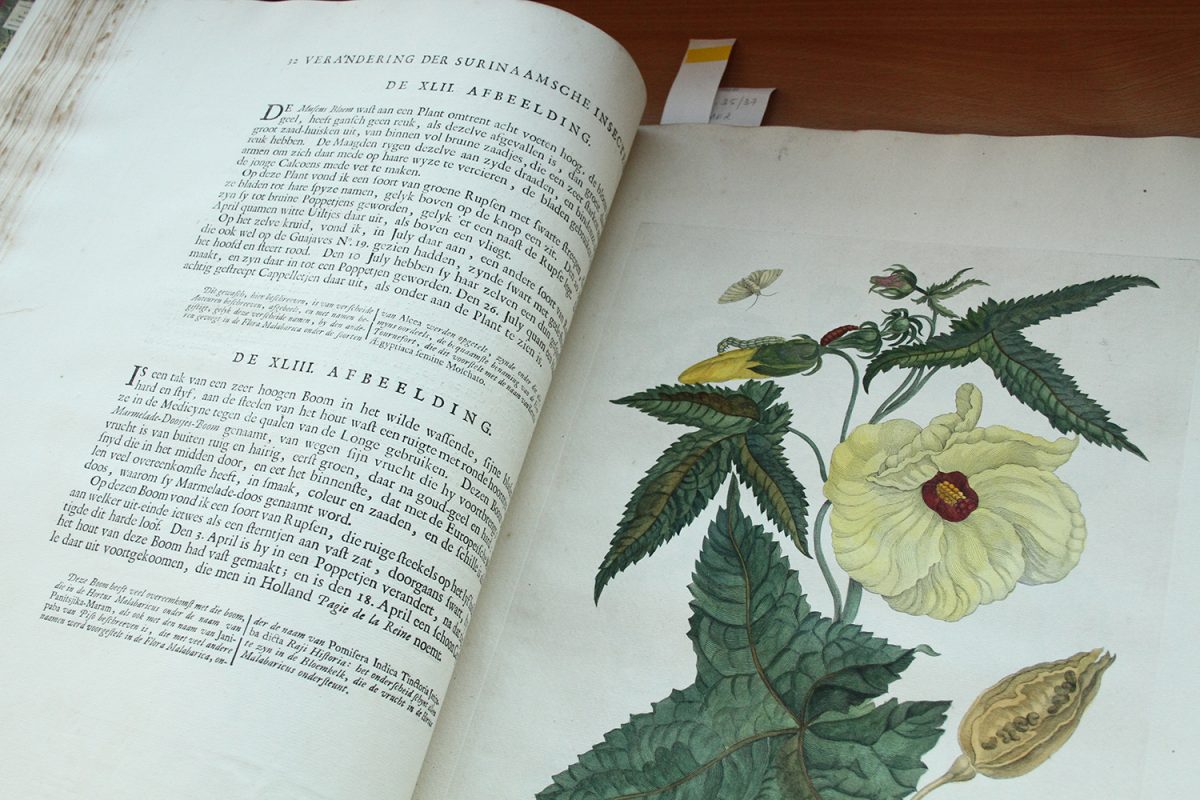 Later still, entomological illustration hits a high in 'Metamorphosis insectorum Surinamensium' by Maria Sybilla Merian.
Merian was one of the first Europeans to study the life cycle of butterflies in detail, including their transformation from caterpillars.
She also illustrated her own work, producing dozens of beautifully detailed prints not just of insects but of the many animals and plants that shared their habitats.
This copy, published in Dutch in 1730, has been later rebound by Horniman himself. This was often done to better protect pages as well as to give a collector's library and more uniform look, meaning it is rare to see older volumes in their original binding.
Also highlighted by our Entomology Bioblitz is an 1821 volume written in High German. This was especially unusual to find outside Germany at the time Horniman was collecting.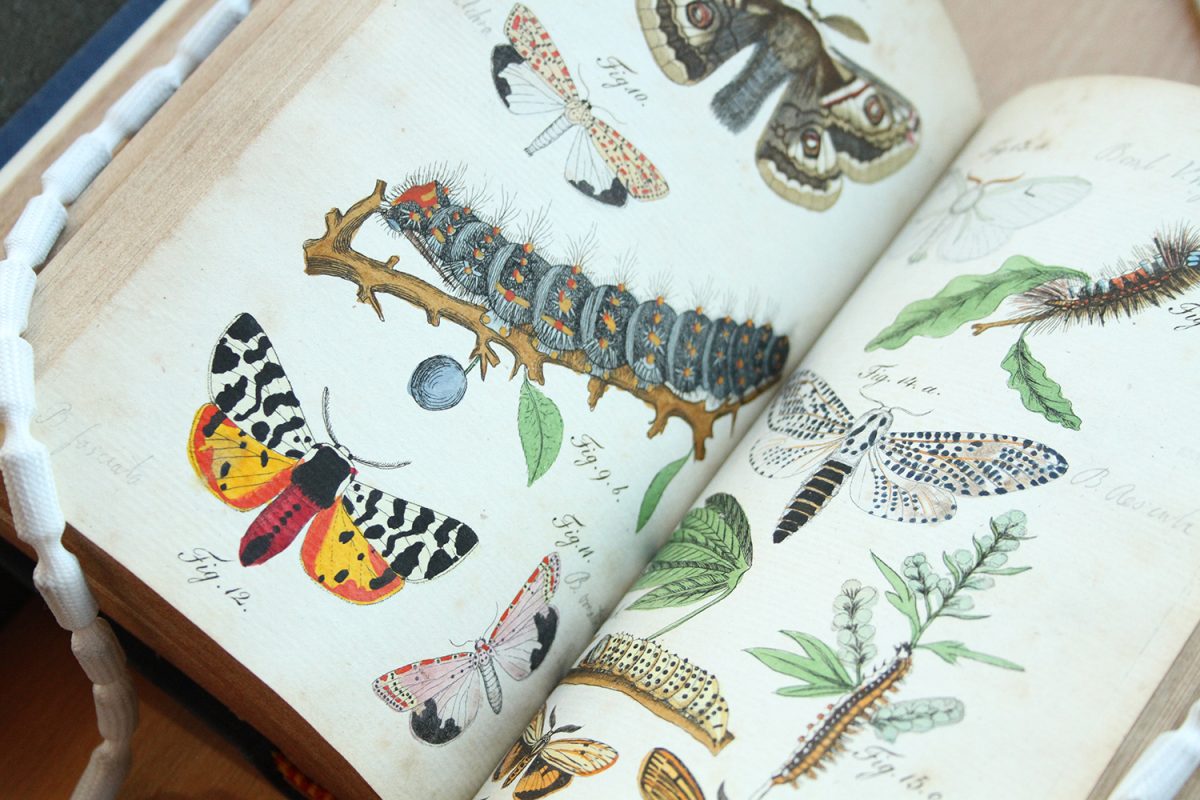 Christian Friedrich Vogel's 'Schmetterlings-Cabinet für Kinder' is a children's guide not only to various species of European butterflies, but also to catching, keeping and displaying your own specimens. By this time, entomology and further study of the natural world had become a popular hobby for young people.
The book is filled with vibrantly hand-coloured plates, not unlike modern nature guides.
If you're interested in viewing these stunning early entomological books for yourself you can book a visit to our Library by emailing our Librarian on enquiry@horniman.ac.uk. You can also discover insect specimens in our collections.
Photos by Vicky Pearce