While reviewing our historic book collections, librarian Helen came across volumes owned by Frederick Horniman. One of the most beautiful sets is a collection of Japanese Fairy Tales.
Although Frederick Horniman collected a huge range of objects from around the world, most were bought from other travellers. Frederick himself did not travel widely until much later in his life.
However, our records show that Frederick brought these four volumes, each containing a number of stories, back to the UK himself after he travelled to Japan in the early 1890s.
Every story is accompanied by beautifully detailed illustrations. They show the influence of traditional Japanese art, as well as an almost graphic novel style which is easy to imagine as a precursor to manga, developed in Japan in the mid-1900s.
Many of the tales told echo the themes found in traditional European stories. Animals feature prominently as characters with their own voice and moral message to impart.
And, just as in traditional folk tales all over the world, they also include depictions violent acts we might not associate with 'fairy tales' today.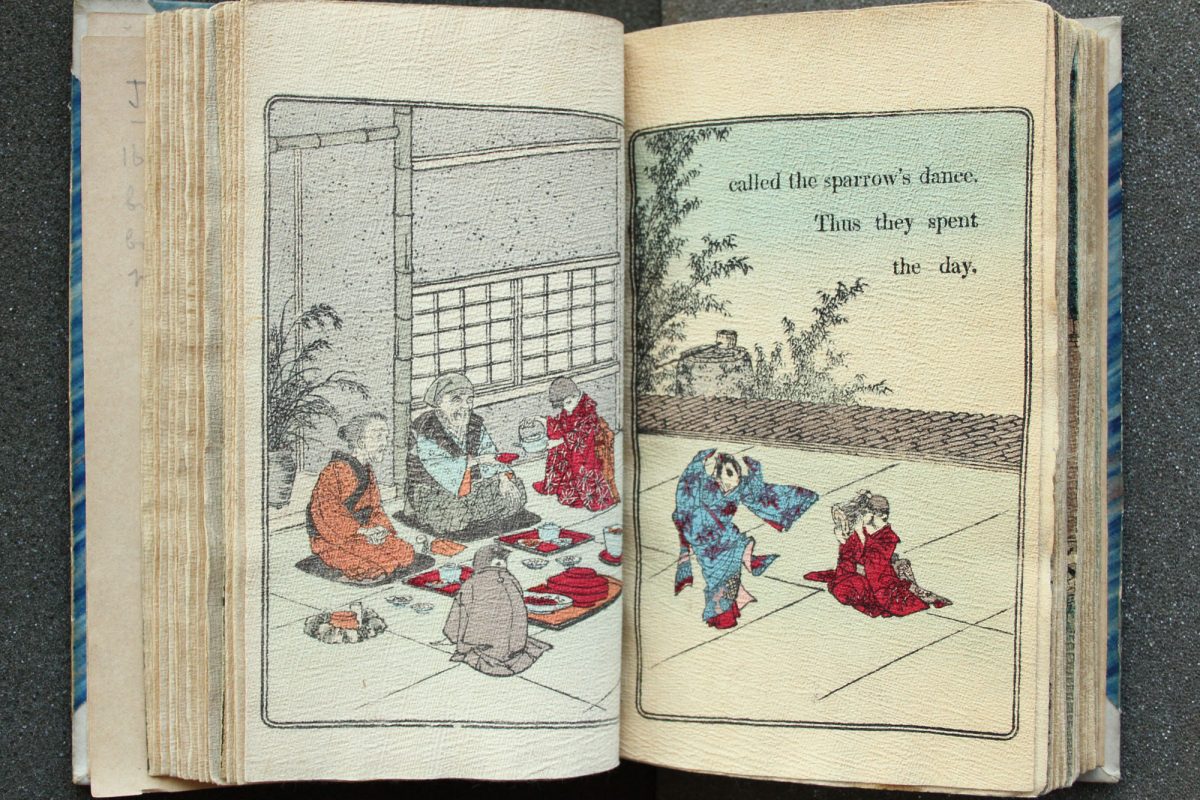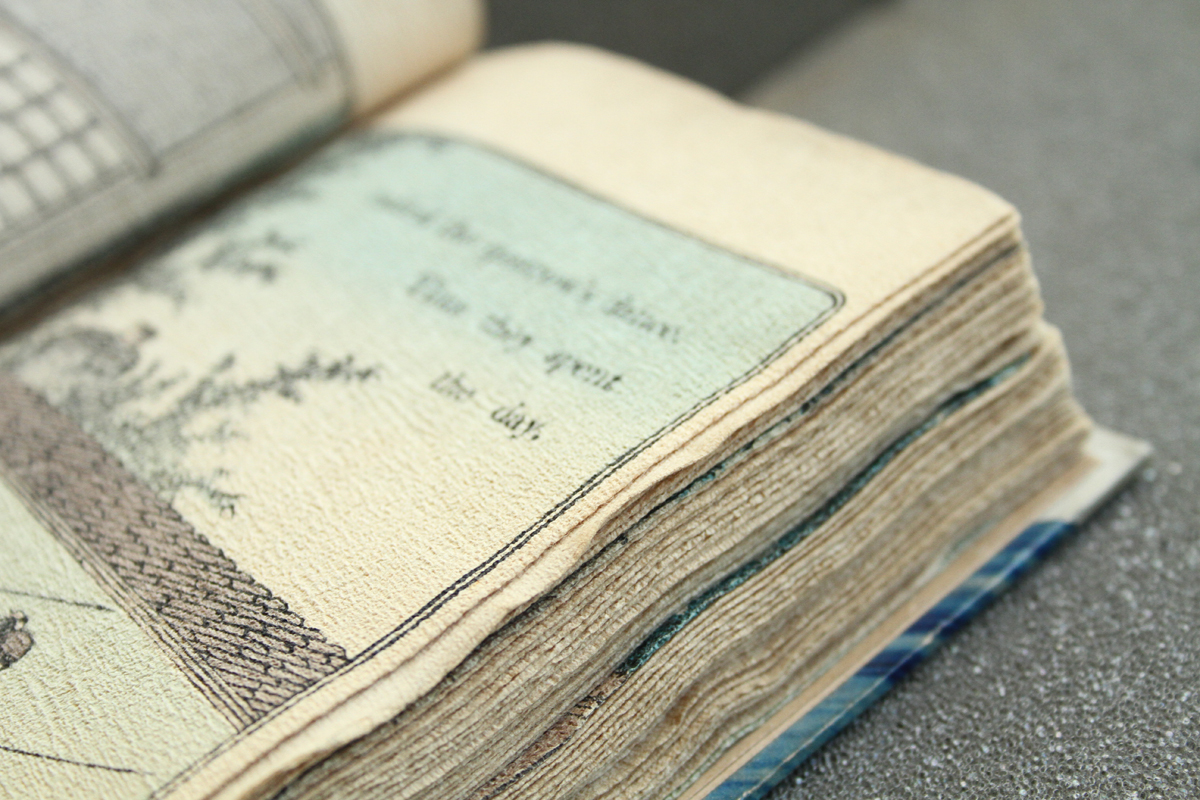 It may seem unusual that these books are printed in English, as is printed proudly on the spines. Volumes such as these were widely produced in Japan in the late 1800s for a tourist market.
Japan became a popular destination for European tourists after the country's isolationist policy came to an end in the 1850s, opening up Japan to the West.
These four small volumes are a particularly exciting discovery for us not only because they are beautiful and represent a moment in world history, but because they are objects chosen by Frederick Horniman himself to add to his library.
Photos by Vicky Pearce