Meet some of the pioneering women - collectors, creatives and scientists - associated with the Horniman and its collections.
Ethnomusicologist Jean Jenkins
Jean Jenkins (1922-1990) was the first curator of the Horniman's musical instrument collection, and had a lasting influence on the development of the institution.
Raised in Arkansas, she studied anthropology and musicology in Missouri. A tireless campaigner for black rights in trade unions, she was on the wanted list during the McCarthy era (1950-1956) of purges against suspected communist sympathisers. By then, she had left the USA and continued her studies at the School of Oriental and African Studies in London.
Jenkins joined the staff of the Horniman in 1954.
Her fieldwork brought a wealth of musical instruments to the Horniman and many fascinating recordings, a number of which were published.
Her original tapes, musical instrument collection and photographic archive were bequeathed to the National Museums of Scotland. The advent of portable and inexpensive recording equipment changed the face of ethnomusicology and collecting.
Jenkins' work increased public awareness of the marvels of traditional music from Asia and Africa, at a time when such arts were scarcely known in the West, and helped to foster the current taste for World Music and provide a documentary record of musical traditions that have disappeared or changed beyond recognition.
In the early 1970s, as part of the World of Islam Festival, she was commissioned by the Festival Trust to acquire a large collection of musical instruments for an exhibition at the Horniman.
She travelled to most of the countries in the world where Islam was practised as the state religion or which had come under its influence in the past, from Southern Italy to China. Besides the musical instrument collection, her work on this project also resulted in a series of 6 LP recordings of the musical traditions from different cultural areas.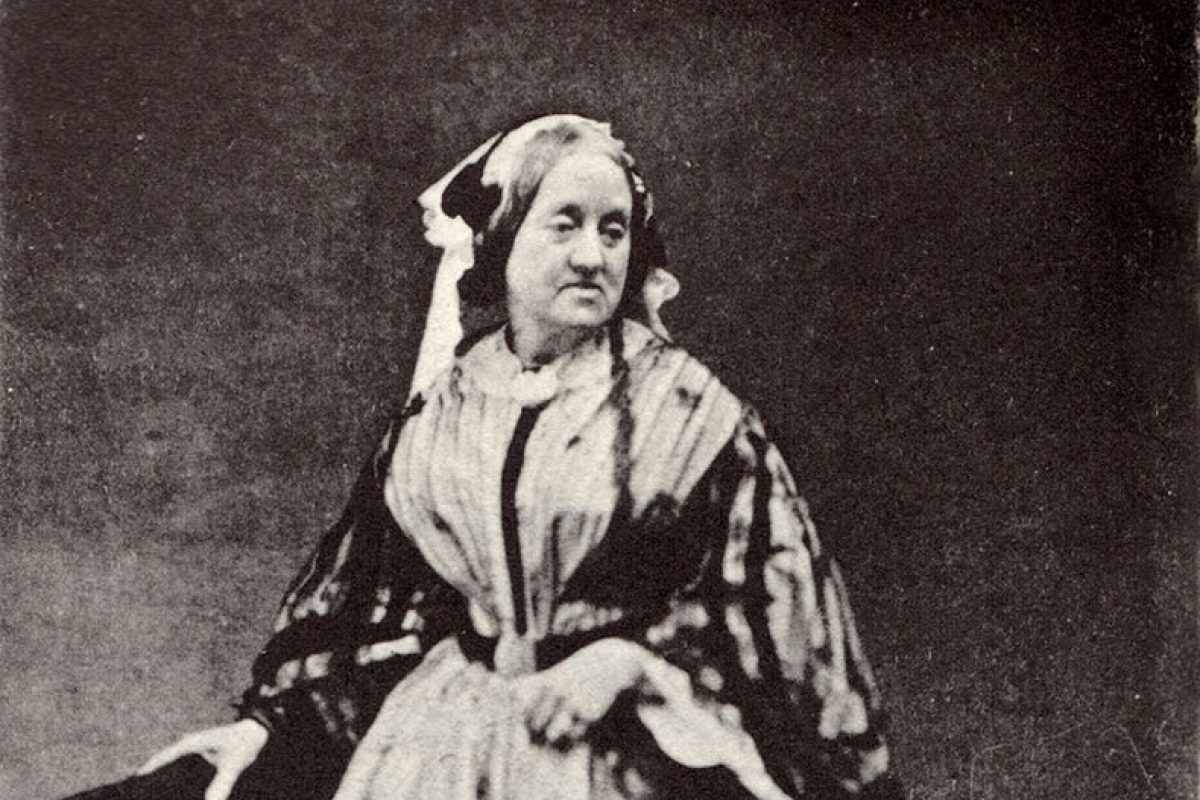 Photography Pioneer Anna Atkins
Born in 1799, Anna Atkins was the daughter of John George Children, a scientist and fellow of the Royal Society. He was very supportive of her scientific interests at a time when women were not welcomed into that sphere.
Atkins was a keen artist, in drawing, watercolour and lithography, as well as an enthusiastic botanist. She recognised that cyanotypes (a family friend's new invention) offered an opportunity to approach botanical illustration in different way.
In 1843, Atkins started work producing the cyanotypes that would make up Photographs of British Algae: Cyanotype Impressions.
Atkins produced the work over a period of 10 years between 1843 and 1853.  She distributed it in parts to a number of recipients who then bound the work themselves.
With Photographs of British Algae, Anna Atkins produced the first ever photographically illustrated book and is considered by some to be the first ever female photographer.
Theatre Pioneer Annie Horniman

Annie Elizabeth Fredericka Horniman (3 October 1860 – 6 August 1937) was born at Surrey Mount, Forest Hill, London, in 1860.
She was the elder child of Frederick John Horniman and his first wife Rebekah; Frederick was a tea merchant and the Horniman's founder.
She is most well known for using £25,000 of the family's tea fortune to buy Manchester's Gaiety Theatre, intent on bringing classics and new locally written plays to working class audiences.
Annie was an English theatre patron and manager. She established the Abbey Theatre in Dublin and founded the first regional repertory theatre company in Britain at the Gaiety Theatre in Manchester.
She encouraged the work of new writers and playwrights, including W. B. Yeats, George Bernard Shaw and members of what became known as the Manchester School of Dramatists.
Dance Expert Beryl De Zoete
Beryl de Zoete (1879-1962) was a dance researcher and critic as well as a trained ballet dancer.
She travelled widely to explore dance in different countries and cultures, especially in South and South East Asia.
In 1935 she went to Bali, Indonesia and wrote the book 'Dance and Drama in Bali' with the German artist Walter Spies (1895-1942). It was the first serious study of the topic. Copies can be found in the Horniman's library.
A number of objects collected by Beryl de Zoete are in the Horniman's collections, as well as more than 2,500 photos, mostly taken by her in Bali between 1934-36 (and also film footage taken from the same period), along with images from India and Romania, countries where she was researching dance.
Anthropologist Nancy Stanfield
Anthropologist Nancy Stanfield studied at the Royal College of Art in the 1920s.
She lived in Nigeria between 1948 until 1967.
Stanfield was a lecturer in teacher training in Western Nigeria between 1954-63 and wrote A Handbook of Art Teaching for Tropical Schools in 1958.
She became interested in Nigerian crafts, particularly weaving and dyeing, writing several articles on adire cloth. She put together a collection relating to these crafts for the Horniman in 1966.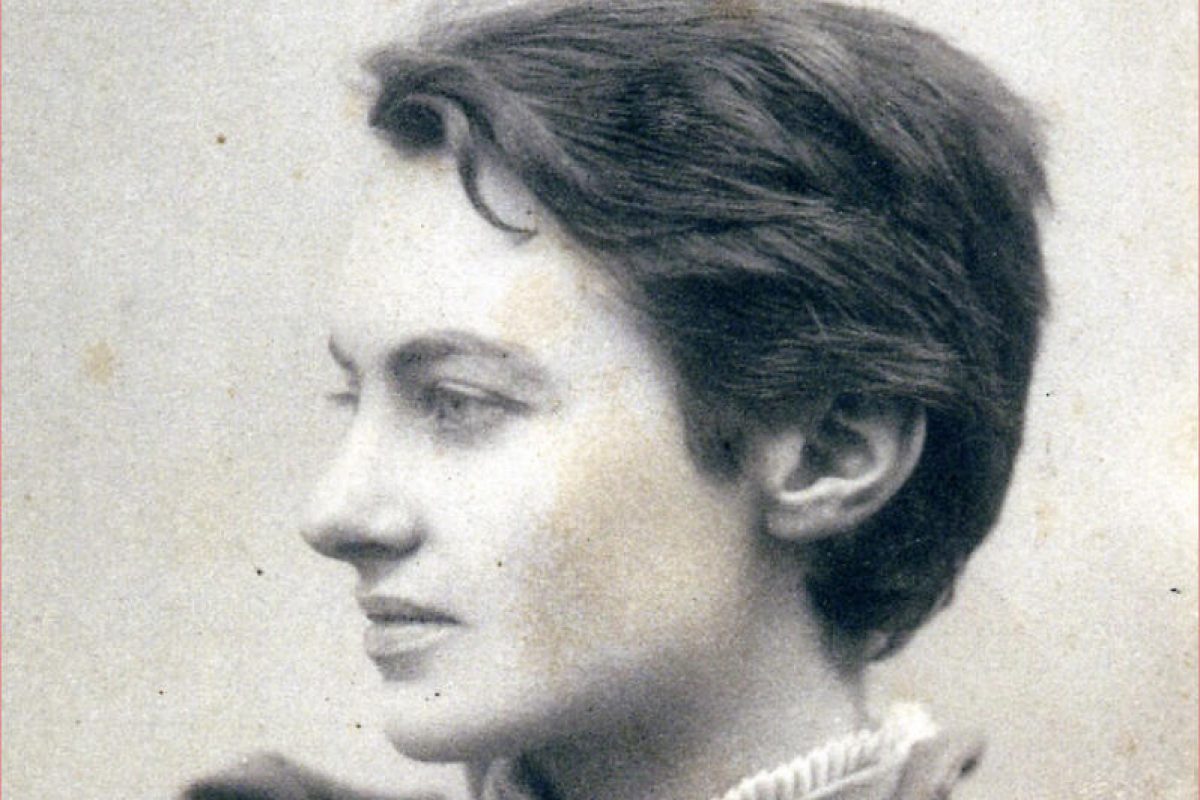 Collector Mary Edith Durham
(Mary) Edith Durham was born in 1863 in London and educated at Bedford College and at the Royal Academy of Arts. She worked as an artist and illustrator and illustrated the reptile volume of the Cambridge Natural History, and one of her London scenes is in the Guildhall Gallery.
In the 1890s, she became ill and was prescribed travel.
She sailed to Montenegro and became captivated by Balkan life and culture. Thereafter, she travelled extensively in the region and studied the region's history and languages systematically, leading to several books on the subject including Through the lands of the Serb (1904), The Burden of the Balkans (1905), and High Albania (1909).
In particular, she championed the cause of the Albanians, becoming a secretary of the Anglo-Albanian Society, launched in 1918.
Edith Durham's studies of Balkan ethnography led to gifts of artefacts to the British Museum, the Pitt Rivers Museum and others. Her photographs and sketches of the region were given to the Royal Anthropological Institute where she was a council member and the first woman's vice-president.
As well as collecting she also published books on the subject including Some Tribal Origins, Laws and Customs of the Balkans (1928).
Durham donated a "tally stick" to the Horniman. In a manuscript note, it is described as the following: "made in 1911 during the revolt in North Albania. The insurgents fetched bread from [outgoings?] a head man chipped the stick for every loaf taken. This acted as check and prevented loaves being stolen before reaching the migrant camps".
Other objects associated with her were purchased at the Balkan States Exhibition in 1907.
The Montenegro section was largely organised by her, and she brought material from the village of Duji Do, near Njegus, where she used to to stay with the family of her guide, Krsto Pejovic. The exhibition contained a reconstruction of a Montengerin home, the implements of which were purchased by the Horniman.
Edith Durham was described thusly: "As a woman she evoked a protective courtesy, mingled with astonishment, in her hosts. Unable to imagine anyone travelling for pleasure, or out of curiosity, they assumed that the king of England must have sent her to discover and redress their grievances".
Anthropologist Marilyn Strathern
Dame Marilyn Strathern is a feminist anthropologist who has worked largely with the natives of Papua New Guinea. During the 1960s she worked and collected with her former husband, Andrew Strathern, and they donated some objects to the Horniman.
Marilyn Strathern (née Ann Marilyn Evans) was born in 1941 in North Wales. She studied social Anthropology at Girton College, Cambridge, and worked with both Edmund Leach and Meyer Fortes. Her doctoral thesis, later published as Women in Between (1972), was the first ethnography to focus on Melanesian women. Her principal fieldwork has been carried out in Papua New Guinea where she first visited in 1964.
She has held a number of academic appointments which include a Research fellowship at the New Guinea Research Unit of the Australian National University (1970); Fellow and Lecturer at Girton College (1976-1983); Professor of Social Anthropology at Manchester University and Professor of Anthropology and Mistress of Girton College (1998-2009). She is currently working on a three research project for the Institute of Advanced Study on 'International Science and Bioethics Collaborations: Critical Approaches to New Knowledge Relations'.