Be inspired by these simple recipes from Horniman Staff which will make a tasty addition to your own Great Walrus Tea Party.
The Great Walrus Tea Party is coming up, a day of celebration, fundraising, baking and togetherness in support of the Horniman and our beloved Walrus. We've gathered a few recipes to get you inspired for the big day.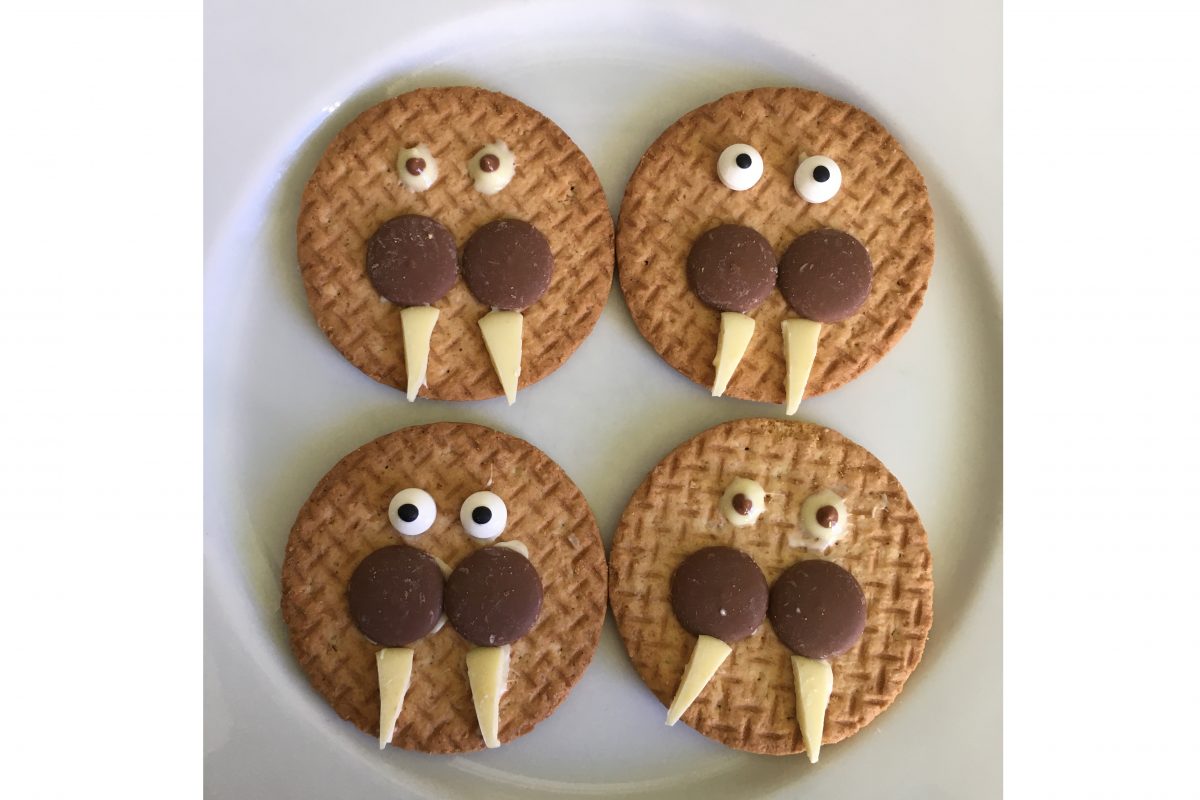 Walrus decorated biscuits
by Alison McKay, PR and Media Officer
You will need:
• Digestive biscuits or similar
• White and milk chocolate buttons
• Edible eyes (optional)
• Bowl and Pan or Microwave
Method:
1. Cut some tusk shapes from the white chocolate buttons
2. Melt the leftover bits
To melt the chocolate either:
in the microwave – heat for a few seconds at a time, and keep checking as it can burn very easily if overheated
in a bowl resting on a pan of boiling water – be careful not to let any of the steam or water get into the chocolate
3. Use the melted white chocolate to stick two milk chocolate buttons onto each digestive biscuit
4. Stick the tusks underneath
5. Stick on the edible eyes if you're using them
OR
Use a blob of the melted white chocolate to make each eye. Melt a couple of milk chocolate buttons and put a dot in the middle of each eye (use a skewer or cocktail stick).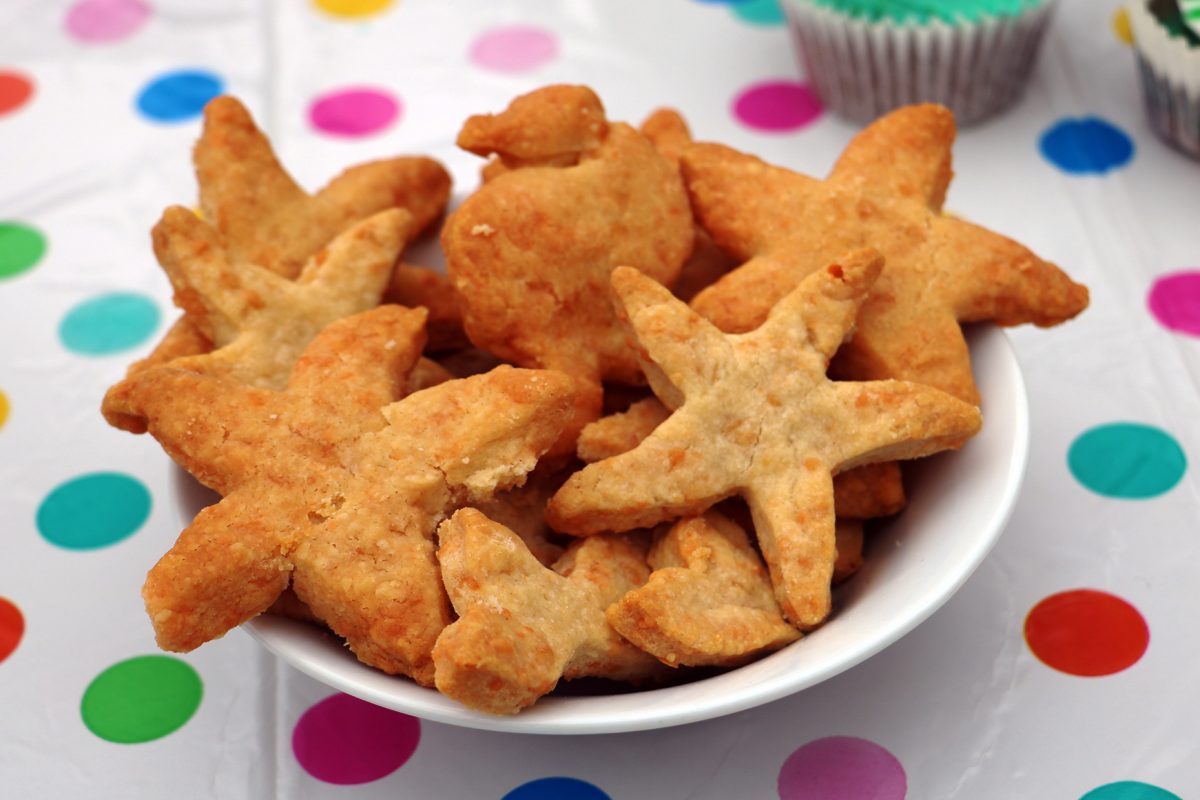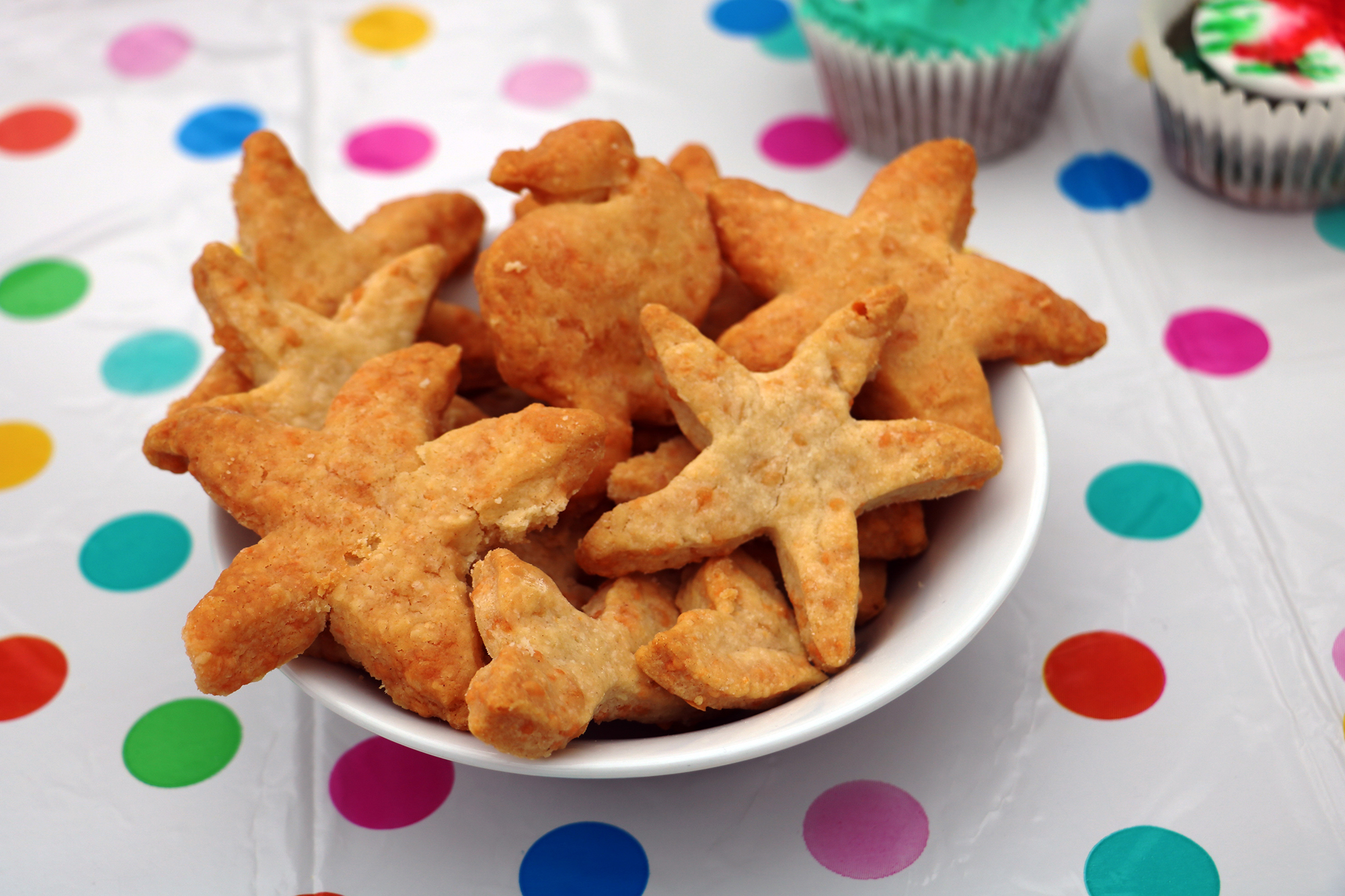 Cheddar Starfish Biscuits
by Hannah Muttram, Fundraising Officer
You will need:
• 100g unsalted butter, cut into chunks
• 100g plain flour
• 1 egg, beaten
• 100g finely grated mature cheddar
• Pinch of salt
• Pinch of cayenne pepper (optional)
Method:
1. Preheat the oven to 180C/350F/Gas 4.
2. In a food processor, blitz the flour, butter, salt, cheese and cayenne. Process together to begin with, and then finely pulse the mixture in short spurts as you notice the mixture coming together – it will eventually bind without the need for egg or water. Wrap in cling film and leave to chill in the fridge for at least 30 minutes.
3. Lightly flour a work surface and gently roll out the pastry to about the thickness of two pound coins. Cut out the biscuits into star shapes or use cookie cutters. Lay them out on a greased baking tray about 2cm apart – you  may need to bake in two batches.
4. Brush the surface of each biscuit with the egg and sprinkle over a little finely grated cheddar. Bake for 10 minutes or until golden-brown.
5. Carefully lift the biscuits off the tray and place on a rack to cool.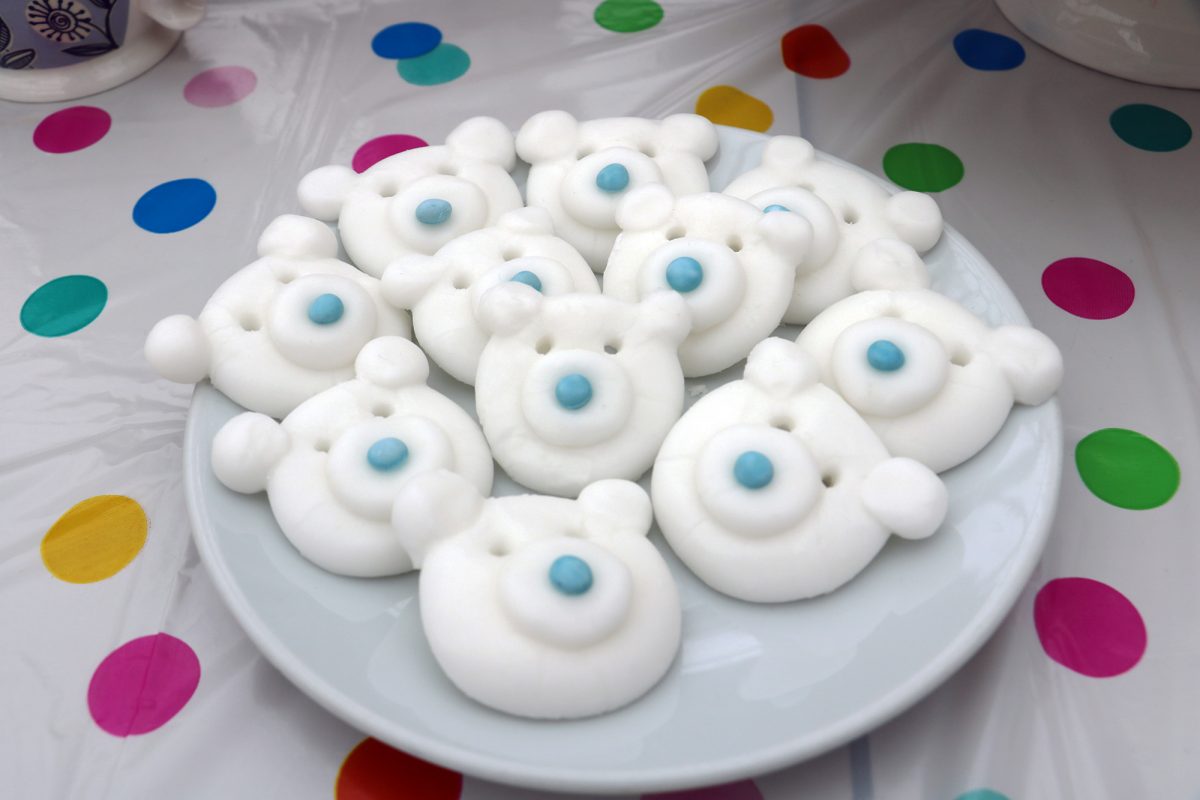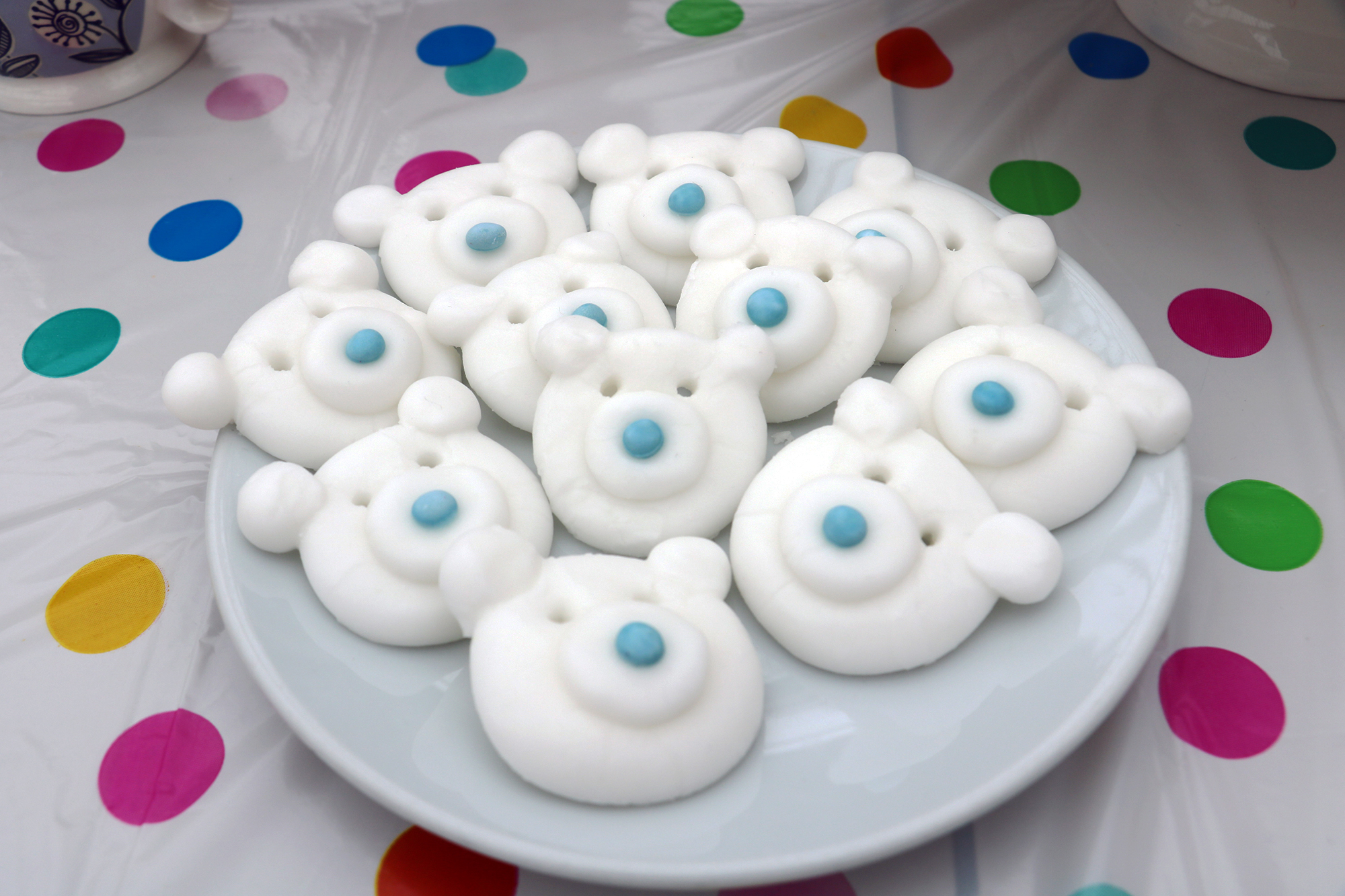 Polar Bear Peppermint Creams
by Hannah Muttram, Fundraising Officer
You will need:
• 250g icing sugar
• Peppermint essence
• Chocolate sweets
• Cold water
Method:
1. Sieve the icing sugar into a large bowl. Mix in water, a little at a time – stop adding it when you have a soft dough that feels like plasticine.
2. Add 3 drops of the peppermint essence, mix well and taste. Add another drop if it isn't minty enough.
3. Roll half the mixture into 15 cherry tomato-sized balls, then flatten them to make the bear heads.
4. Place on sheets of baking paper on a tray. Using half the remaining mixture, make blueberry-sized balls and flatten them out onto the heads to make snouts. Add chocolate sweets for the noses.
5. Use the rest of the mixture to make the ears. Shape them into tiny balls and press them gently into the top of the heads with your fingertips. Use a cocktail stick to shape the eyes.
Leave the polar bears to dry for 3-4 hrs, or overnight. Eat within 1 month.
We hope you feel inspired to cook up a treat. Take a look at some other simple recipes you can get your teeth stuck into from the BBC Good Food website:
• Lemon Polenta Cake
• Syrupy Flapjacks
• Yummy Flourless Chocolate Cake
See more recipes and activities on our GTWP Pinterest board.
Do you have a recipe you would love to share?
Send it to us at web@horniman.ac.uk with the subject headline 'Walrus Tea Party' and we'll feature it at the #WalrusTeaParty in June.
You can also enter our Great Walrus Tea Party Competition by sharing your bakes with us on Twitter, Instagram and Facebook with #WalrusTeaParty for a chance to win one of two fantastic prizes.