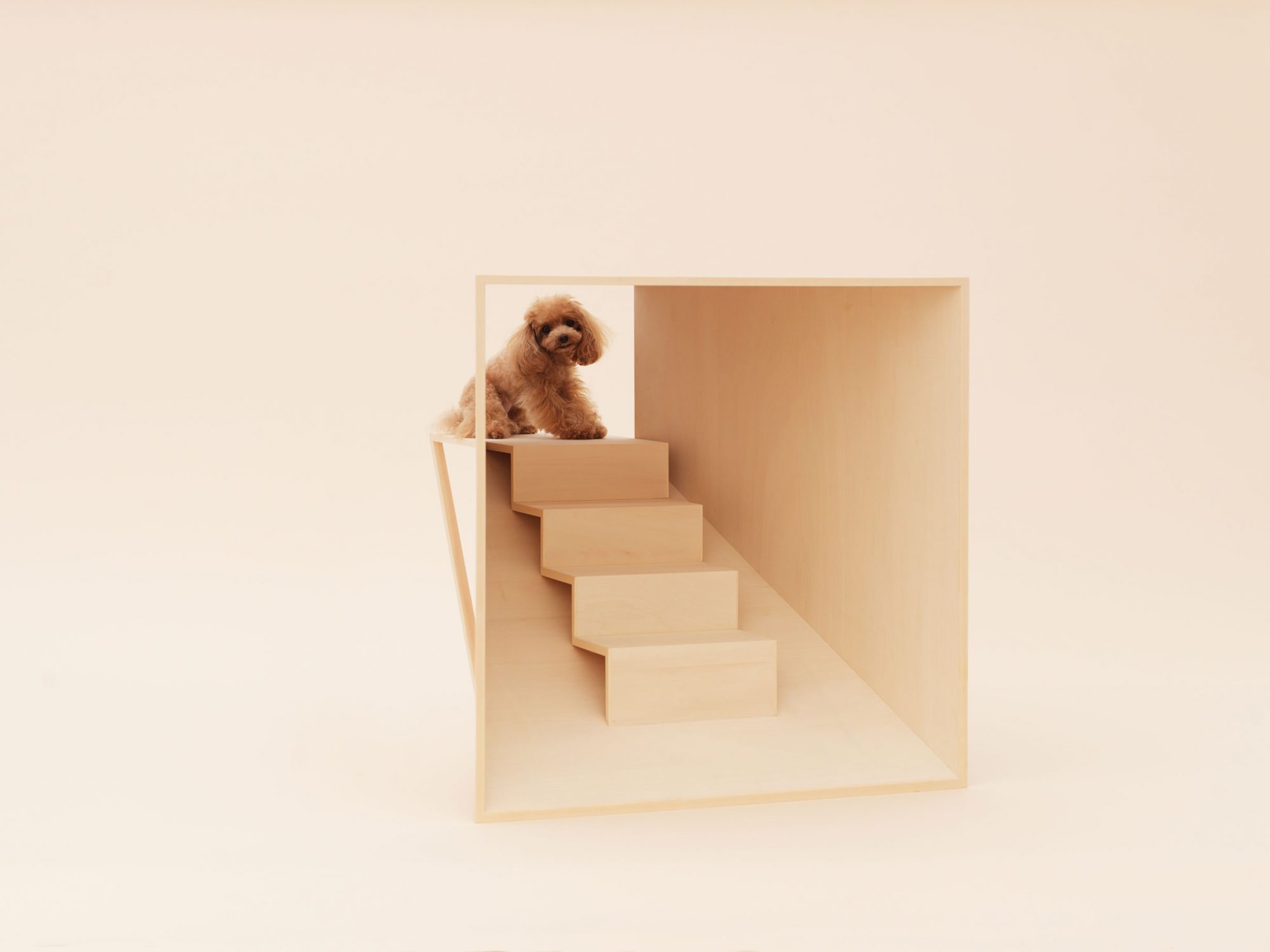 Architecture for Dogs Roadshow
Visit this interactive display of architectural pieces designed for dogs with your four-legged friends, as part of Japan House London's Architecture for Dogs exhibition.
The structures have been designed for dogs by world-class architects and designers, and will be touring some of London's most popular dog-walking sites this autumn, including the Horniman.
Each architectural piece is designed with a different dog breed in mind and offers a playful and insightful exploration into architecture and design that can be joyful for both dogs and their human companions.
Find out more about the different exhibits – Architecture for Dogs Roadshow.
About the Architecture for Dogs exhibition at Japan House London
Featuring a collection of architectural designs for dogs by world-class architects and designers including Ban Shigeru, Kuma Kengo and Itō Toyō, the internationally acclaimed Architecture for Dogs makes its European debut at Japan House London from 19 September with the addition of a brand new piece by eminent UK architect, Asif Khan.
Far from being just an exhibition, this open-source network allows guests to become designers and makers themselves, with blueprints available for download and opportunities to design one's own architecture for dogs.
Architecture for Dogs is on display in the Gallery from 19 September 2020 – 10 January 2021 at Japan House London.
The exhibition is supported by the London Festival of Architecture and is part of the London Design Festival.
For more information on Architecture for Dogs at Japan House London and to book your free visit.
Find more information on the global Architecture for Dogs project.
Guidelines on visiting the Roadshow
Dogs are welcome to interact with the Roadshow display pieces. Please follow government guidance on social distancing and note the following rules to ensure everyone's safe enjoyment of the interactive display:
Please avoid visiting the display if you have had one or more symptoms of COVID-19 in the last 14 days.
Visitors are required to wear a face-covering when accessing the display area (unless they are exempt).
Government guidelines on social distancing must be followed at all times. Please keep a minimum 2-metre distance between yourself and your dog and other guests and members of staff.
Only one dog at a time can interact with each display item. Other visitors will be asked to wait in the socially distanced queuing area.
All dogs must remain on a lead and be kept under control at all times when using and waiting to use the displays. (Owners will be asked to move their dog away from the display area if other visitors (humans or dogs) are disturbed by it.)
You are responsible for clearing up after your dog.
Photo: Yoda Hiroshi.