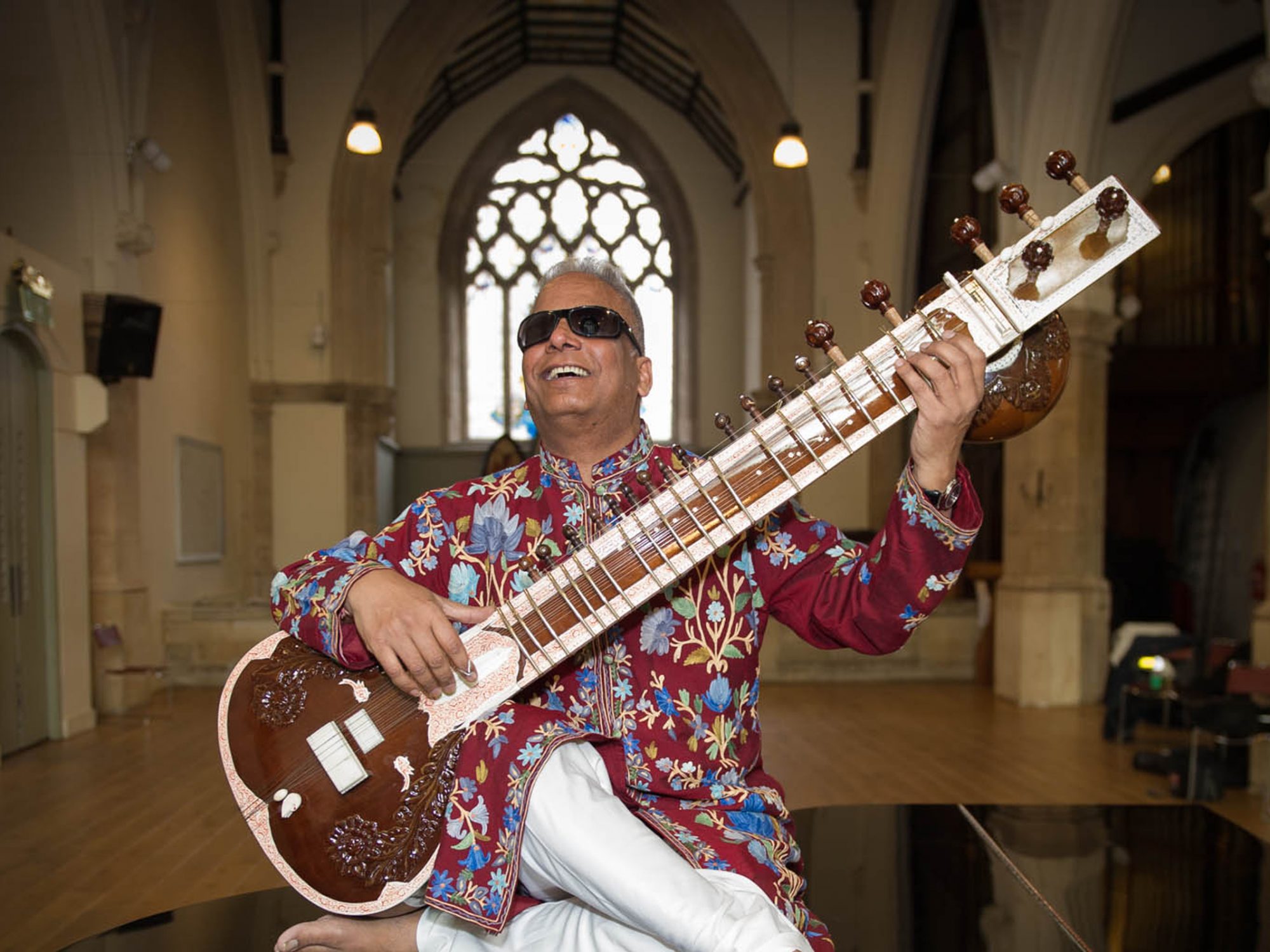 India and Pakistan: Two Nations One Music
Join us for an afternoon of live music using traditional Indian instruments to mark the 75th anniversaries of the Independence of India and Pakistan.
In this exclusive afternoon performance, we welcome Baluji Shrivastav OBE and Nafees Irfan to the Horniman to mark the 75th anniversaries of Independence of India and Pakistan.
Baluji Shrivastav OBE, who was born in India, will introduce the concert with a talk about the music culture that is shared by India and Pakistan, and how this transcends political divisions. He will explain the influence of Sufi tradition and Indian Classical and Popular styles. This will be followed by a concert, with Baluji playing sitar, dilruba and vocals, accompanied on tablas by Nafees Irfan, who was born in Pakistan.
Baluji Shrivastav
Baluji Shrivastav OBE is an Indian multi-instrumentalist who was blinded at 8 months old, and has become one of the world's leading composers and sitar players. He has performed and recorded with some of the greatest tabla accompanists such as Anindo Chatterji and Ustad Fayaz Khan. He has worked with a wide variety of artists including Stevie Wonder, Massive Attack, Madness, Shakira, Malu, Boy George and Doves.
Baluji has an extraordinary life story which translates into intense charisma on stage. Born in Uttar Pradesh, Baluji undertook his first musical training at Ajmer's Blind School on instruments including the sitar, dilruba, surbahar, pakhavaj and tabla.
Lead image: Simon Richardson