It's the most magical time of the year… but how can we make sure that our festive celebrations don't have too much of an impact on the planet?
Get a reusable advent calendar
Getting a little burst of sugar every morning of December is just what we need when we're getting up in darkness, but so many single use advent calendars come with so much plastic and waste.
If you can, invest in a reusable one (they're much nicer anyway) and put little treats behind each door – you could even make something yourself, if you know it will keep all month. Then the next year you can smugly relax come November, knowing you already have your advent calendar sorted.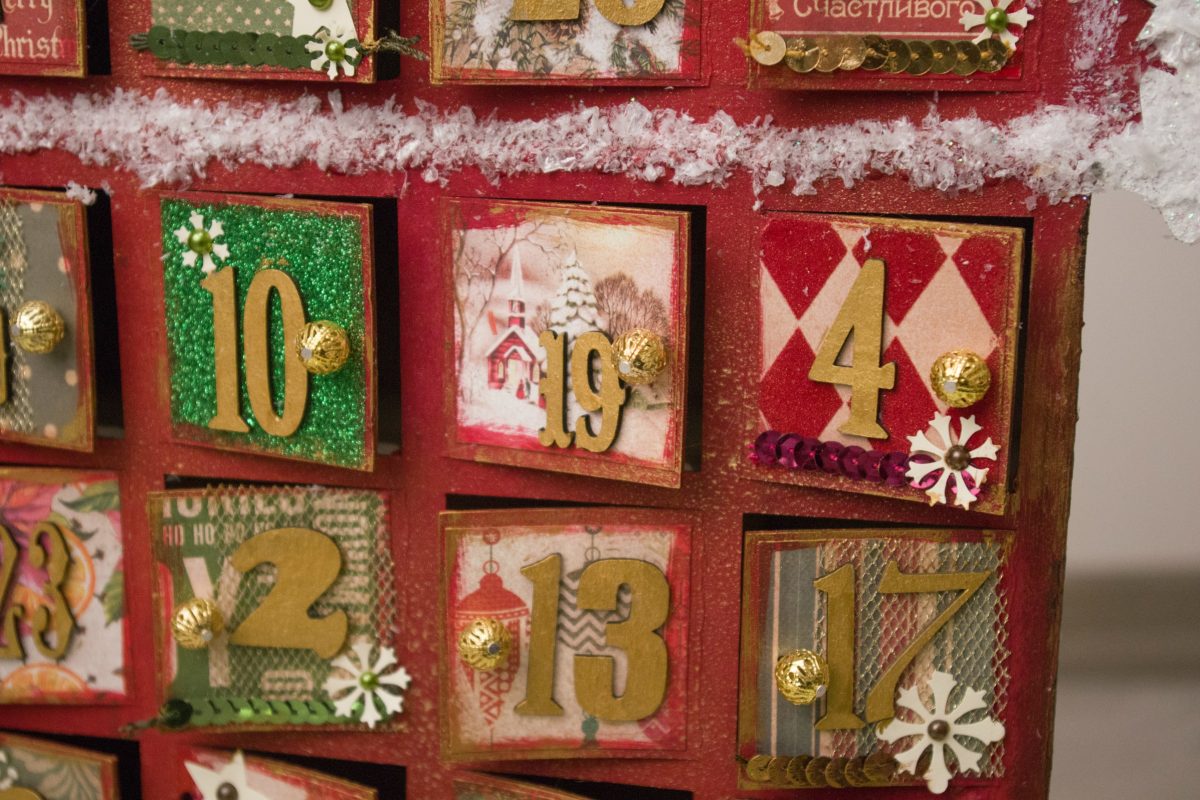 Forego the glitter
Forego the sparkly shiny paper this year, and look for something recyclable instead. Many shops now sell recyclable paper with Christmassy designs on, you just need to check the label.
Brown parcel paper, sold in post offices is recyclable and also has a nice vintage look – pinterest wishes it was as stylish as you. You could even decorate it with Christmassy stamps, but stay away from the glitter.
Remember that sellotape can't be recycled so you will either need to peel it all off before you recycle your paper (boring) or use a plastic free alternative. Or even better, forego it altogether and use twine, ribbon or a second hand scarf to tie up the paper. These can then be reused for next year's presents, or act as an additional gift!
Follow our tutorial to make your own!
And as for what you're wrapping in the paper…
Christmas presents
The piles of presents underneath trees across the world can feel so overwhelming, for the planet and for our bank balances. Homemade gifts are a great way to show just how much you care, and they take much less energy and resource to produce – only your heart, soul, and hard work.
Homemade honey oatmeal soap
Homemade beeswax wrap
Upcycle your way to cute decorations
Save all the wrapping paper that would otherwise go in the bin, and turn it into paper chains for next year. Cut the paper into strips and loop them round each other, securing with glue dots or sellotape.
You've got all of last year's Christmas cards shoved in a drawer, and you can't quite bear to get rid of them… why not upcycle them into gift tags for your presents? They've already got Christmassy designs on, just cut the written bit off, and cut the front into cute shapes. Use a hole punch to create a little hole to loop some string through, and attach to the present. Voila!
Have you got some citrus fruit looking a bit sad at the bottom of your fruit bowl? Don't throw it away – make Christmas decorations! Slice orange very thinly and lay out evenly on a baking tray. Cook for an hour at 145 degrees until dried out. Stud with cloves and loop string round and you have some decorations that not only look festive, but smell festive too.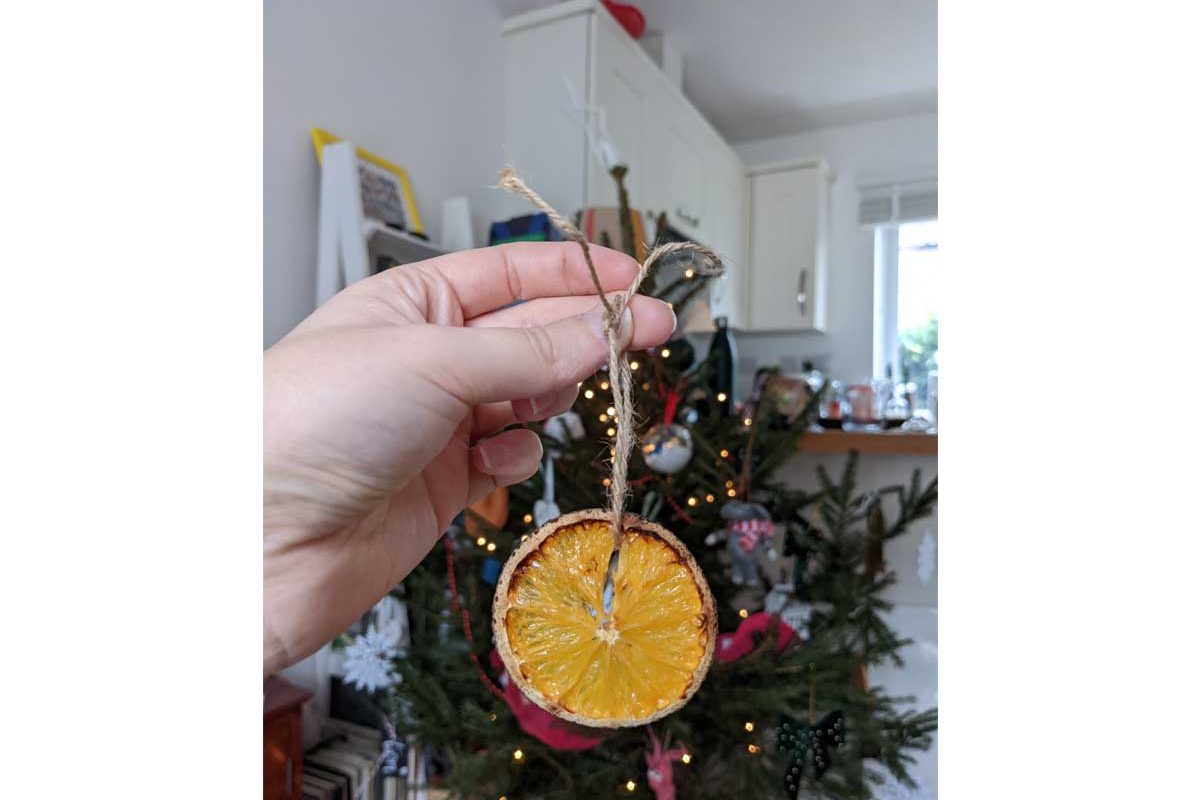 Christmas tree – real or fake?
If you have a garden you can buy a pot grown tree, and look after it all year round, and then bring it back inside next holiday season.
If you're not particularly green fingered, or don't have the space, some tree farms will do this for you – you can 'rent' a tree instead of buying one and disposing of it yourself.
The main things to remember with buying real Christmas trees are to locally, and get it from a FSC certified source.
If you prefer a fake tree, that you can reuse year after year, why not try and get one second hand?
Clothes for party season
If you're trying to find the perfect outfit for the office Christmas party, give the high street a swerve, and buy second hand instead. Head to places like Depop, Ebay, Vinted, or a good old charity shop. Our top tips for second hand clothes shopping are:
Be specific in your searches – include brands, sizes, patterns, and colours in your search.
Create saved searches if you're looking for something specific – this means you'll get an alert when something that matches your search is listed.
Ask for measurements when buying second hand online to make sure the fit is as you want it to be.
Or even better, wear something you already have at home. Glam it up with some jazzy tights or Christmas earrings, and save the money too.
Christmas food
Food is one of the very best things about Christmas, but we have a tendency to overbuy in this country. According to the Big Issue the UK throws away 270,000 tonnes of food each year.
Be sure to use up all your leftovers. Turkey is really versatile – make a leftover turkey pie or curry to make the most out of the meat. And with all of the veg that didn't get eaten, fry up with sausages and serve with gravy for a comforting bubble and squeak treat.
Or better yet, make a list before you do your Christmas food shop and stick to it!
Why not try to make your Christmas lunch a vegetarian one? This will also ensure that the vegetarians around the table don't get the bum deal. Swap turkey for a vegetable wellington, and smoked salmon for soup.