At the Horniman we have an unusually large collection of objects and photographs from Nigeria in the 1960s; the decade after independence on 1 October 1960.
These are largely related to time spent living in Ibadan by two British families; Nancy and Denis Stanfield; and Roger and Audrey Brain, and their two children who grew up there.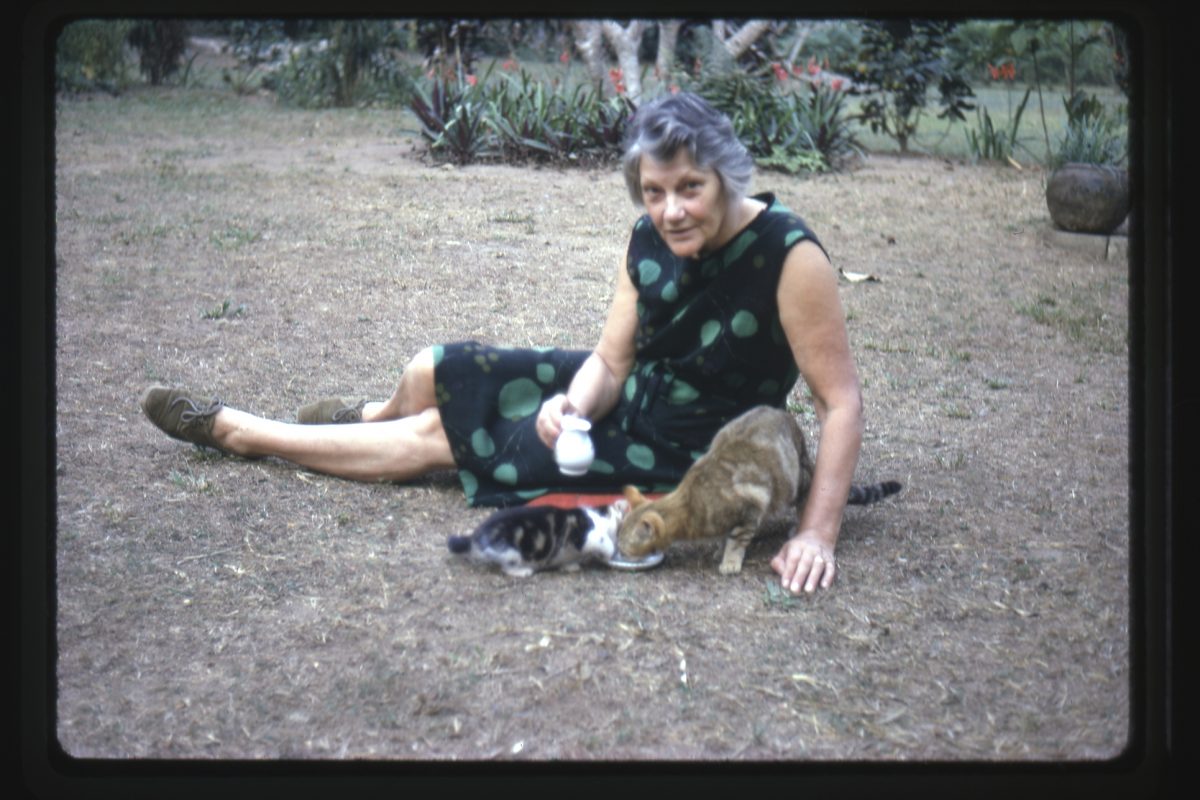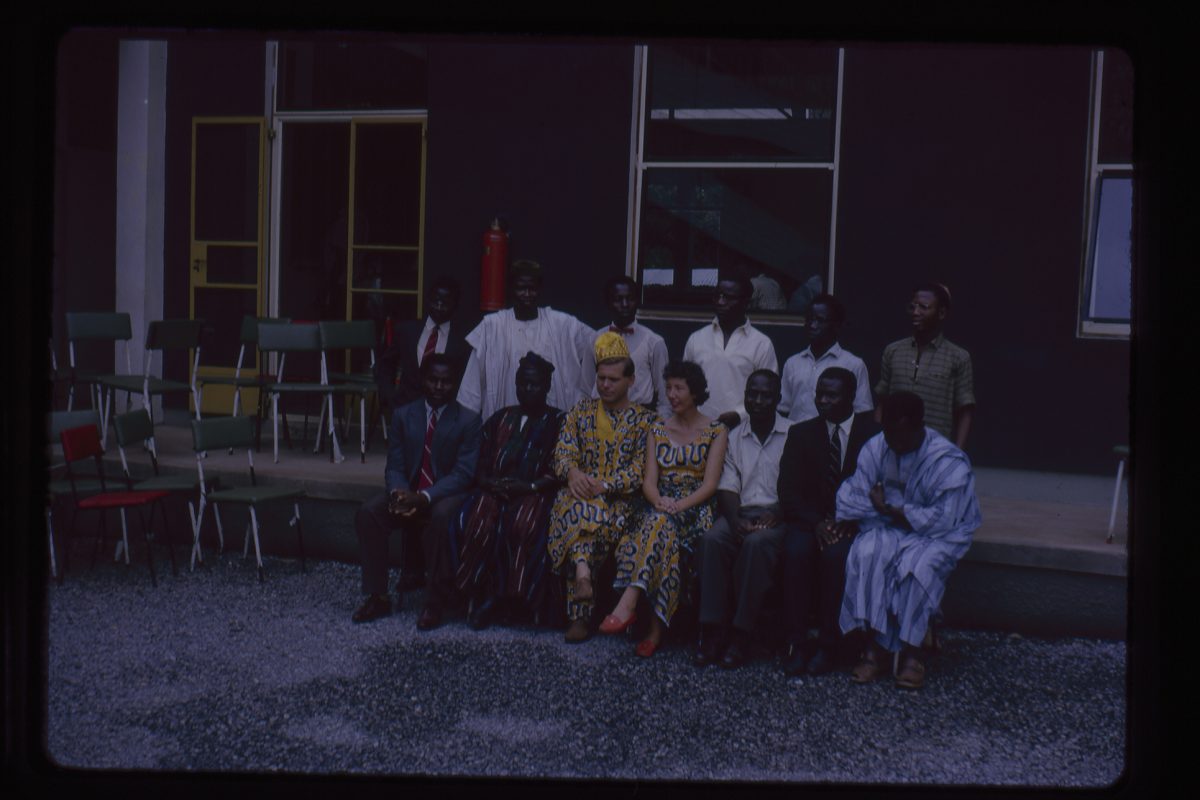 The 1960s was a decade of significant migration in both directions between Britain and Nigeria, in particular by academics and professionals seeking work, training and education.
Both the Stanfield and the Brain families lived and worked in Ibadan, affiliated with the University of Ibadan. Nancy Stanfield was a Lecturer in Teacher Training, and Roger Brain was an Agricultural Scientist who helped establish Moor Plantation, an agricultural school that opened in 1960.
The lingering presence of colonialism post-independence is not the only lens through which to understand these collections, but it is significant to note that it is through the lens of these two British families that the material culture of Nigerian independence has been represented at the Horniman.
This is a contradiction that we are seeking to challenge through the Nigeria60 project. One way we are doing this is by working with prominent Nigerian historians and creatives to respond to this collection and engage in a broader conversation about this time over Twitter and Instagram. Find out how you can get involved with Nigeria60.
Nancy Stanfield
Nancy Stanfield was commissioned in 1966 by the Horniman to collect Nigerian crafts. In particular, objects and images relating to textile weaving and dying, as well as ceramics, with the intention that this would form part of the Horniman's teaching and handling collection. The collection includes excellent examples of Adire, including different stages of making. There is also an archive of notes and drawings relating to her work, and that of the artists she bought from.
She later offered her collection of photographs in the 1970s, taken from the mid-1950s to the late 1960s. These offer her particular perspective on the independence years, through a focus on Nigerian crafts, architecture and industry, as well as a distanced recording of what she understood to be daily life in Nigeria at the time.
There are two albums relating to independence celebrations in particular; these focus on the visit to Ibadan by Princess Alexandra of Kent, the State Service held in Ibadan, and the opening of Liberty Stadium, which was renamed the Obafemi Awolowo Stadium in 2010.
You can see the full collection of Nancy Stanfield's photographs relating to Nigeria in the 1960s.
Audrey Brain
Audrey Brain was a friend of Nancy's, and they often travelled together. In 2019, Audrey Brain's daughter donated a collection of textiles, artworks, photographs, and everyday household items from their family home to the Horniman.
Most of the textiles were purchased by Audrey in Oje Market in Ibadan. The collection also includes objects purchased by her husband, Roger Brain, whilst gathering data on agricultural development across Nigeria, as well as items purchased from traders that sold directly to the family at their home.
The photographs are predominantly taken in Ibadan, with many focusing on the new university buildings that opened after Independence. They also document the botanical gardens, the family house and agricultural landscapes.
Take part in sharing your pictures and memories from Nigerian Independence – use the #60sat60 tag online.
Join us and Oluseyi Awolesi in conversation with historians Amanda Kirby Okoye and Emeka Keazor, poet Yomi Sode, and ASIRI Magazine, every Wednesday in September and early October from 6pm.