We have been searching our collections for objects that show how poetry and art unites us all across borders.
Horniman Object No. 2013.366 may not look like much at first glance. Wooden boards bound into a book by a leather spine does not make for the most eye-catching display, but open up the pages of this tome and you will be stunned. Each double-page spread features a unique poem written in both Chinese and English by an individual whose portrait has been lovingly painted as an accompaniment.
These poems were written to commemorate Reverend Robert Wilson, or 'Mr Wei', who had lived in what is now the city of Wuhan in Central China. Robert had passed away, leaving behind his wife and daughters.
With the family set to return to England, it seems that friends and congregants of Mr Wilson had collaborated to produce this book to thank his widow for the impact he had on their lives, and to express the sadness that she too was leaving theirs.
We have highlighted three of these poems in particular that highlight how a group of ordinary people used the universal language of poetry to explore the sorrow and grief that they all shared.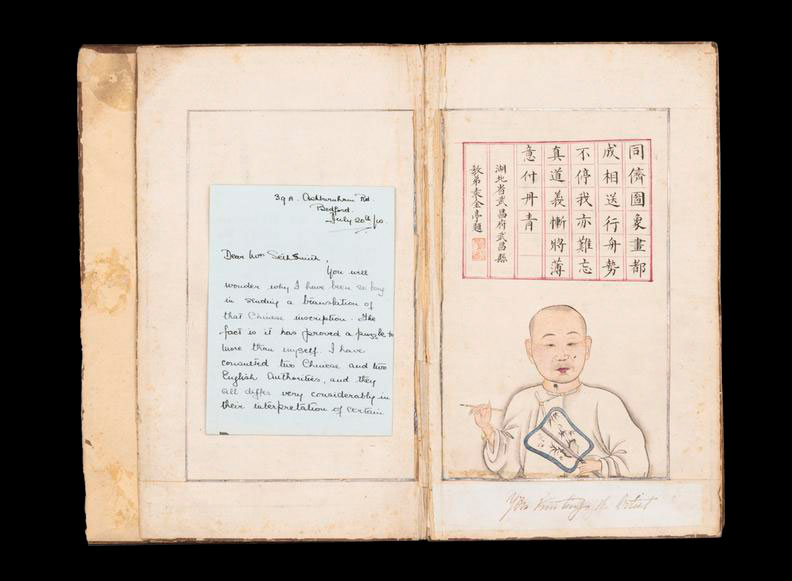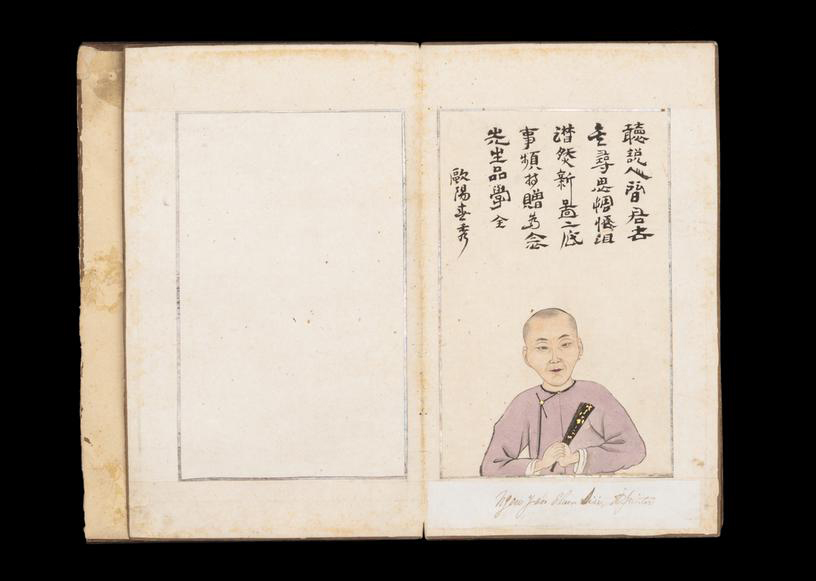 Ah! How sad, the pastor is gone to heaven;

Having gone to the heavenly hall he has left

The world forever.

Alas! The mother teacher has to return solitary,

When I think of the miles of ocean and

Sea, my heart grows very sorrowful

And sad.
Oh how joyous! The mutual acquaintance between

The pastor Wei and myself was complete.

Oh how sorrowful! The teacher is gone to heaven,

And the teacher's wife and daughters will

Now be separated from us.


Still my joy and my sorrow do not simply

Consist in this.


More sorrowful is it, that the harvest is great

And the Labourers few.

More joyous still is it, that there is a day when

The Teacher, with his wife and daughters

Together with ourselves shall meet each

Other in heaven.
I am having my likeness taken,

And in presenting it to her who is about to return,

My object is to a small degree to soothe the sadness

Of the voyage,

And not because I regard it of any value.

Though visibly there is a temporary separation,

After death we shall be again near each other.

Say not that the distance will be great there;

In heaven we shall all be neighbours.