Horniman staff were invited to Small Beer's Bermondsey brewery, to hear more about their sustainable approach to brewing and selling beer.
A brewery might not seem like the most obvious partner for the Horniman, a museum founded with money made by a Quaker family of tea traders (Quakers were influential in the anti-alcohol Temperance movement in the 19th century).
But Small Beer isn't just any brewery, as some of our staff saw first-hand, on a recent visit.*
The Horniman is Small Beer's chosen charity as a 1% For the Planet member, and they're advising our Aquarium team on ways to reduce our water usage, as well as support for other projects.
A small group of us were invited along to Small Beer's Bermondsey brewery to hear more about their pioneering approach to reducing water usage within the brewing process. It was fascinating to hear co-founder Felix talk so passionately about limiting environmental impact, and designing this into Small Beer's operations from the outset.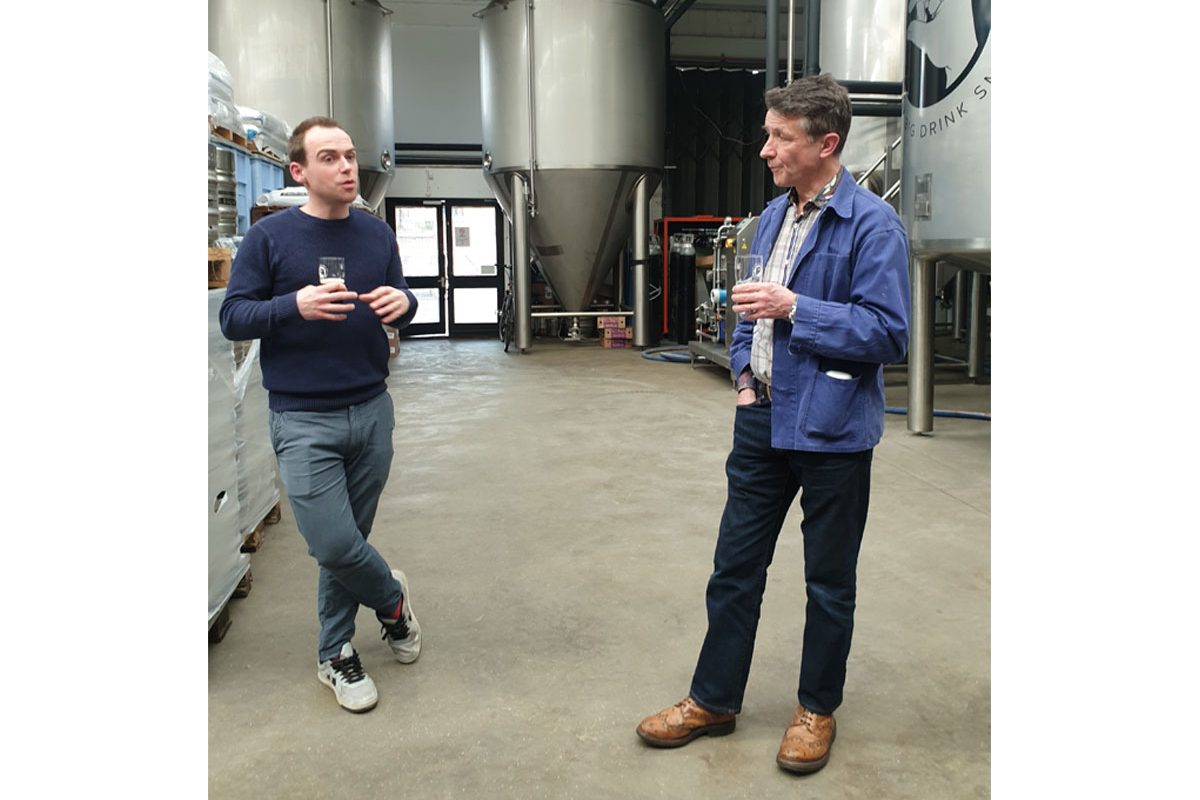 The Horniman is in a very different position, with old buildings and systems that don't always lend themselves easily to environmental updates. We're doing quite a bit already to reduce our impact but we're hoping to learn from Small Beer's expertise and find new ways of making positive changes.
Small Beer is also supporting our Environment Champions Community, as well as supplying beer to some of our events.
Thank you to Felix and the Small Beer team for their support and for hosting our visit, which gave us a chance to celebrate (in a small but meaningful way) our partnership.
Find out more about Small Beer's work and sustainable credentials.
*Full disclaimer: we did sample the beers on offer. But, since they are low alcohol our judgement was not impaired.