Pond Dipping and Outdoor Habitats
Step onto London's oldest Nature Trail, explore the wild side of the Horniman Gardens and the animals that live there.
Dip nets in the Horniman's pond and explore outdoor habitats on our wild Nature Trail. Use scientific equipment to collect animals and first-hand observation to learn more about them. Reconnect with nature and enhance Science curriculum learning.
This session will run outdoors on the Horniman's Nature trail and will go ahead unless in the event of extreme weather. Please ensure your pupils are dressed appropriately for the weather.
In the event of extreme weather, the session will be replaced with our indoor taxidermy-based session Animals and their Habitats for years 1-3 and Animal Classification for years 4-6.
Wheelchair users can access the Nature Trail via Langton Rise (by prior arrangement).
Learning Objectives
Years 1-3
Safely and ethically use equipment to sample and observe wildlife.
Use an ID guide to try to identify animals.
Explore how animals living in the local environment are suited to their habitat.
Years 4-6
Explore animals living in local habitats.
Use an ID guide to identify animals.
Use first-hand observation to group animals according to their physical features.
The focus of this session can be adapted to your specific topic or theme. Let us know about any topic requirements at booking stage.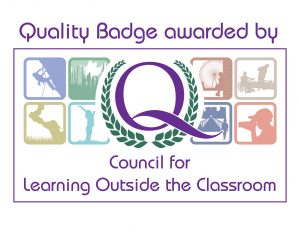 Workshop information
How to book
Booking a taught session includes a welcome briefing on arrival, timed access to a lunch space, cloakroom facilities and access to toilets for the exclusive use of school groups.
contact us to make a booking:
schools@horniman.ac.uk
020 8291 8686
When you contact us please have ready:
– the name of the taught session you would like to book or topic you are studying,
– 1st/2nd/3rd choice of date and preferred session time,
– the number of pupils and adults.
Costs
Entrance to the Horniman Museum and Gardens is free of charge. Taught sessions and access to some exhibitions are charged for. We invoice after your visit.
The following charges apply:
Mainstream State schools: £90 including VAT, £75 excluding VAT
Private/independent schools: £129.60 including VAT, £108 excluding VAT
SEND schools and groups: £45 including VAT, £37.25 excluding VAT
We offer a bursary scheme for schools that meet a set criteria.
Planning your visit
See the School Trips page for other essential information including our risk assessment.
We are open from 10am-5.30pm. Entrance to the Museum and Gardens is free of charge but must be booked in advance by emailing schools@horniman.ac.uk.
We offer reduced educational rates for our Aquarium, Butterfly House, and Temporary exhibition. See the School Trips page for further information.
Charges apply to all children aged 3 years and over, and all accompanying teachers and adults, unless they are specific 1:1 carers.