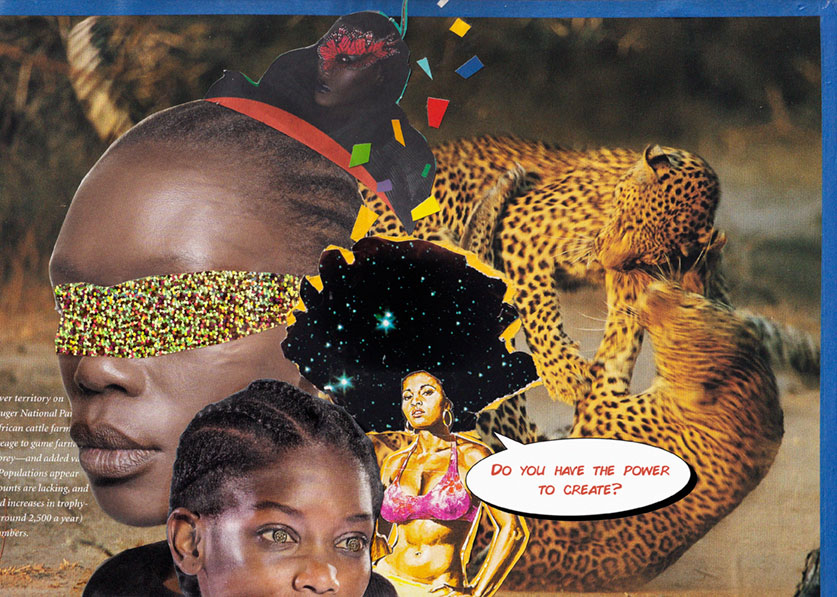 Craft Workshop: Future Superheroes
Create a superhero of the future in this craft workshop with artist Habiba Nabisubi!
Create a superhero of the future this Black History Month, cutting and collaging with recycled materials.
This workshop, led by artist Habiba Nabisubi, takes inspiration from traditional African artefacts in the Horniman's collections, black comic book characters from Habiba's personal archive, and afrofuturistic artworks from the 1960s onwards. Who will your fantastical Future Superhero be?
Habiba Nabisubi
Habiba Nabisubi is a British-Ugandan multimedia artist, mental health advocate, educator, and illustrator, based in south London.
Habiba describes her work as highly detailed, inclusive conversation starters with an opportunity for learning. Authentic representation is a fundamental theme throughout Habiba's practice.
"you cannot be what you cannot see" – Marian Wright Edelman
Ticket information
All children must be accompanied by an adult.
Advance booking necessary. Spare tickets may be available on the day on site but advised to book in advance.
Please be aware that tickets cannot be exchanged for different time slots and refunds are not available.
Please arrive at the Pavilion five minutes before the workshop begins.