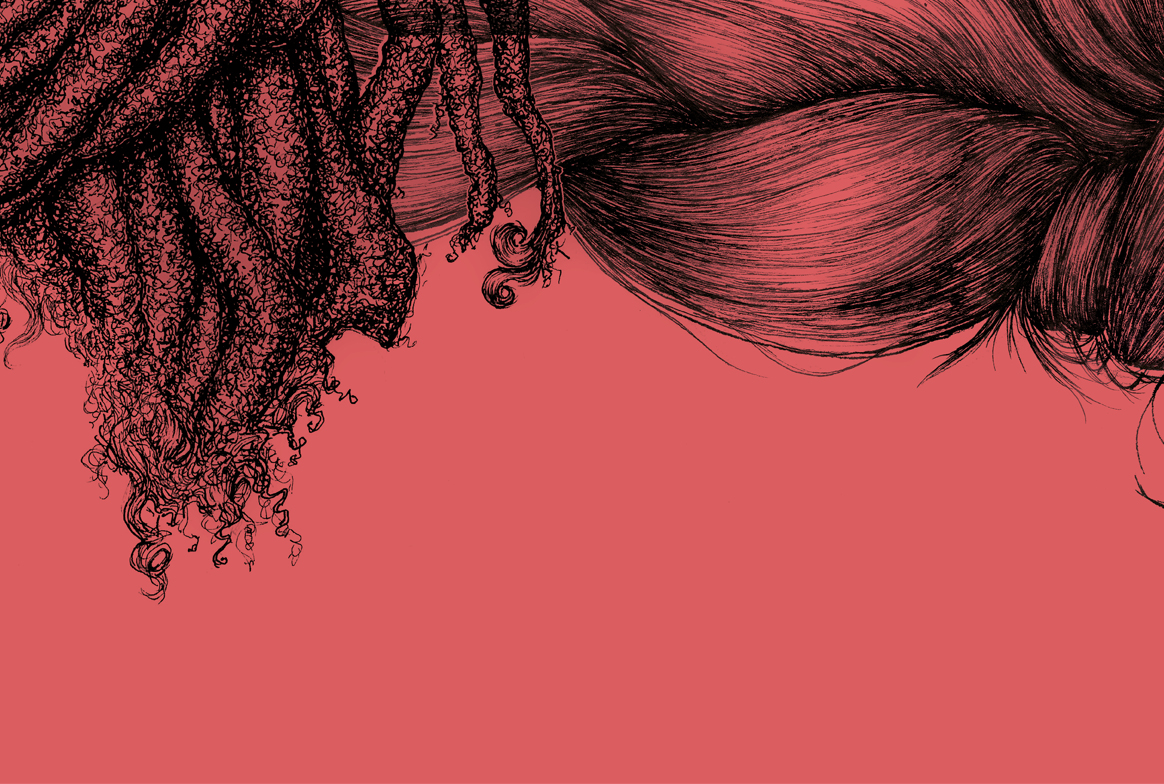 There is more to hair than washing, combing and cutting. It is an extraordinary fibre with a range of unexpected possibilities.
This new exhibition puts the substance before the style and unlocks the untold stories of hair.
From jewellery and dresses to armour and environmental protection, the show highlights the qualities of hair as a material. It also explores our complex relationship with hair both on, and off, our heads – how and why we care so much about our hair, and how hair is entangled with society's expectations and our relationships to others.
Weaving in stories from Forest Hill hairdressers to the global hair trade, and featuring the work of artists, film makers, designers and members of the public, Hair: Untold Stories is intimate, surprising and wide-ranging.
The exhibition also features an installation from Korantema Anyimadu. The hair shop installation explores the experiences of Black women and non-binary people with their hair in the UK.
Featuring work from artists, filmmakers and curators including:
Jane Hoodless
Sanne Visser
Jenni Dutton
Isaac Olvera
Farrah Riley Gray
Studio Swine
Rambisayi Marufu
Gelila Negussie
Olivia Ema
Ebun Oduwole
Foluke Taylor
Ufuk Gokkaya
Julian Knxx
Anna Sparr
Rose Sinclair
Habiba Nabisubi
Alix Bizet (in collaboration with Aasha John and students from Haberdashers' Knights Academy, Bromley)
Cat Dunne (in collaboration with the Halo Collective)
Amy Pennington and Open Barbers
Erwan Fischou
Ryo Yamazki
Hiromo Yamazki
Keith Jarrett
Curated in partnership with Emeritus Professor of Anthropology Emma Tarlo and Goldsmiths, University of London. Hair: Untold Stories is the inaugural exhibition created for the Museums and Galleries Network for Exhibition Touring (MAGNET). The lead curator for the Horniman is Dr Sarah Byrne.
Banner image and exhibition illustrations by Habiba Nabisubi.
Enjoyed Hair: Untold Stories? Continue the journey
Cult Hair
INFRINGE's Cult Hair is a photography series which celebrates hair unrestrained by mainstream beauty standards. Cult Hair highlights the power and beauty of people living out their true form. Ordinary people with extraordinary hair.
Intimate Archives
Intimate Archives is a free display offering a window into African diasporic social experiments, rituals, and practices of hair care. This exhibition is an assemblage of personal and found collections, Horniman Museum archives, and artistic collaborations. It articulates hair as a site of Black feminist care, community, and possibility.
Highlights from Hair: Untold Stories