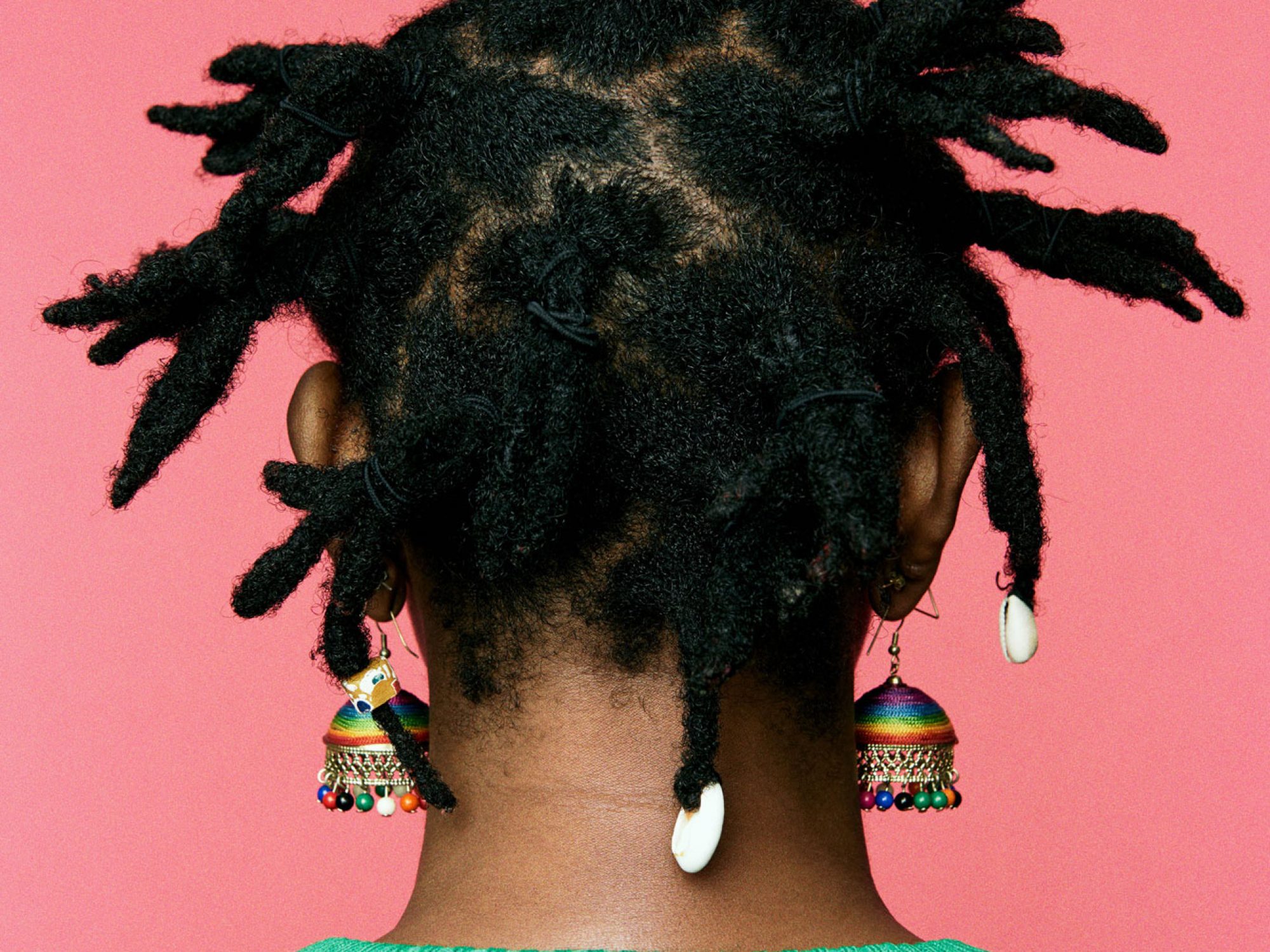 At the Horniman we are currently researching within our collections, and beyond, to create a new exhibition – Hair, Untold Stories – which will open in October 2021.
How do you relate to the fibre that grows from your head?
Hair is so familiar to us that we rarely stop to think about what an extraordinary fibre it is.
The exhibition will showcase unexpected stories about hair, from personal stories in south London salons to tales of global hair trade networks.
Through our collections we will explore how hair has been used in ingenious ways by many communities across the world for making things like jewellery, clothing and rope.
Why are we so emotionally invested in our hair?
Do we feel differently about it once it is cut from our heads?
Hair is far from being a neutral material – it is fraught with expectations about beauty, identity, age, gender and race.
We will showcase both personal contributions about hair from our south London communities as well as a range of hair artworks made by local and international artists.
The exhibition will be co-curated by Horniman staff with anthropologist Professor Emma Tarlo, Goldsmiths, University of London. The lead curator for the Horniman is Dr Sarah Byrne.
Join us as a Community Fieldworker
Do you have a hair story you would like to share with Horniman visitors?
Would you like to learn the skills to interview your own family or friends about their hair?
Do you want to learn more about how anthropologists and artists work with hair?
Would you like to meet new people from south London?
The Horniman are looking for 20 people from the diverse south London community to share their hair stories.
No previous museum experience is needed, just a desire to share your own hair stories and interview others, responding to a series of challenges with photos, audio and video clips, artwork and writing.
We are interested in exploring lots of hair-related themes and are especially keen to document how people's relationship with their hair has been affected by the Covid19 lockdown.
Training and support will be provided and there will be a thank-you fee paid at the end of the project.
What is involved?
Community Fieldworkers, once selected, will be offered training and support to learn new skills, and respond to four challenges exploring our relationship to hair.
You will meet together with Horniman staff via Zoom every two weeks on the following Thursdays:
11 June
25 June
9 July
23 July
6 August
During these sessions, you will share your hair stories, learn about interviewing techniques, museum curation, and meet artists and anthropologists who work with hair.
Where your stories will be seen
Every two weeks we will share a selection of the Community Fieldworkers' work on our website and social channels.
Each Community Fieldworker will work towards an overall response that may be shared on the Horniman website following the end of the project. We hope to display a selection of these responses in the Hair, Untold Stories exhibition at the Museum in 2021.
Who can apply?
The Hair Community Fieldworker project is open to anyone who:
lives in south London;
is aged over 18 years old; and
meets the criteria below
Fieldworkers will be chosen based on their answers to the questions below, to ensure a range of hair stories as diverse as our south London community.
In order to apply you must:
have the technology and ability to record spoken word and images digitally (like a smartphone).
have an internet connection.
be committed to taking part in this project for at least 8 weeks or potentially longer if the lockdown continues.
want to share your Covid-19 self-isolation hair story with the Horniman visitors.
be interested in learning new skills and meeting new people.
be open-minded, welcoming, and respectful of people with differing opinions, circumstances and lived experiences.
How do I get involved?
Answer the questions below by 12pm on Monday 1 June 2020, either by email or via an audio clip:
What is your name?
What is the first half of your postcode?
Are you over 18?
Are you happy to take part in this project until 6 August (to the best of your knowledge)?
Why are you interested in being involved in the hair Community Fieldworkers project?
Tell us something about yourself and your hair.
Is there any support we can offer you during this project (help with English language, technical advice, etc)
How did you find out about this project?
Please send your email or audio file to:
communitylearning@horniman.ac.uk with the subject line "Hair Community Fieldwork Application" by 12pm on Monday 1 June 2020.
We will contact you by 8 June about your application. We look forward to hearing from you.
Please get in touch if you have any questions, using this email.
If your audio file is over 5MB, we recommend using WeTranfer to the email address above.
---
Photo by Panos Damaskinidis for INFRINGE magazine.