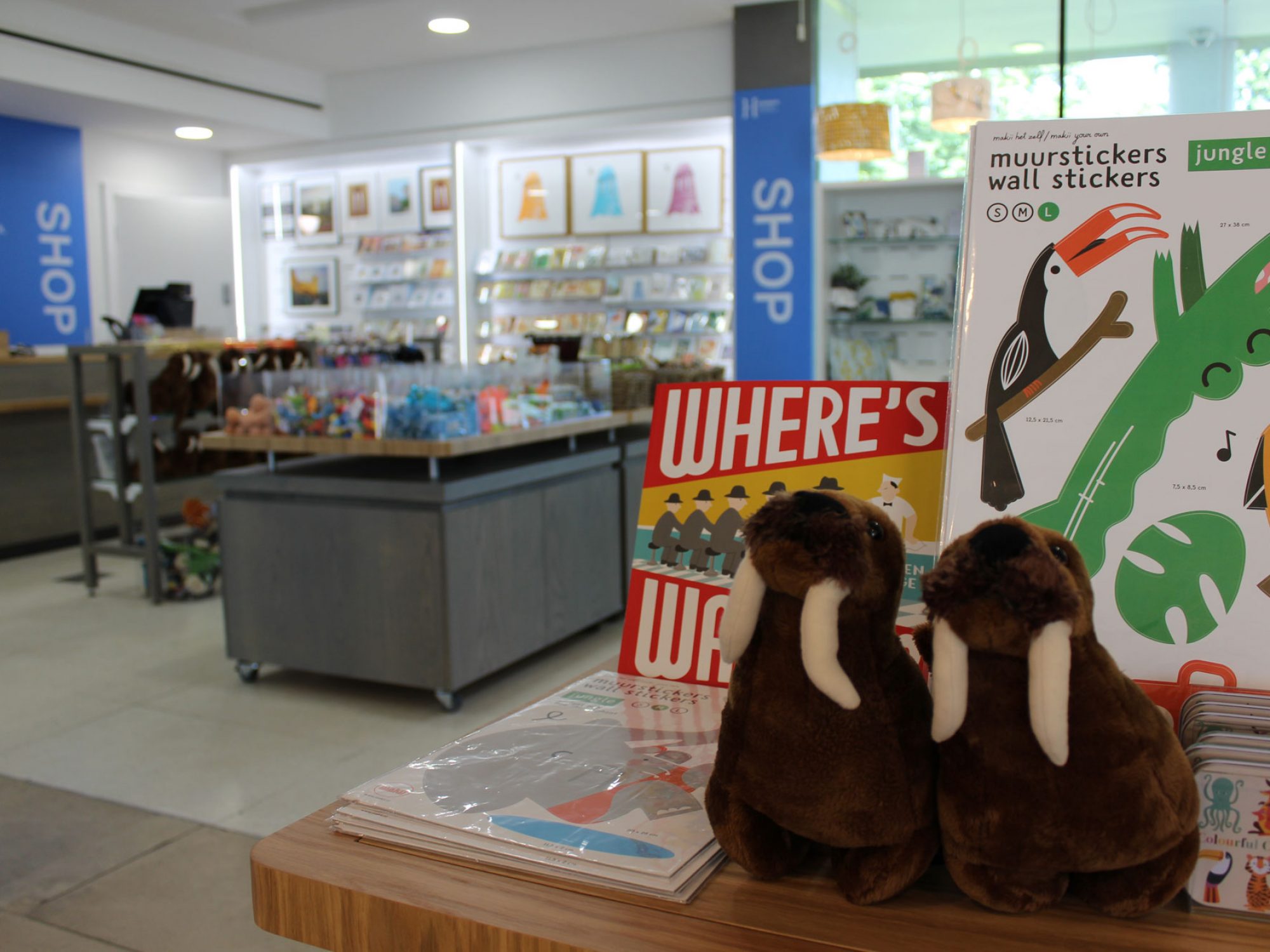 Inspired by the Horniman's richly diverse collections, the Horniman Gift Shop is a treasure trove of gifts for everyone.
Horniman Gift Shop
Our Horniman Gift Shop sells a range of popular products and gifts. The shop is located next to the entrance of the Museum. Contactless payments are preferable.
Please wear your mask and sanitise your hands when you enter, and try to only handle products that you intend to purchase.
Horniman online shop
Buy Horniman products online, with a new capsule collection launched by the Horniman in partnership with Teemills.
Inspired by the Museum and Gardens, the Horniman's new sustainable, cotton clothing line features womenswear, menswear, a kids' collection and accessories. Our products are printed on super soft, certified organic cotton in a factory powered by renewable energy.
Find the collection on horniman.shop
The collection currently features Horniman favourites like the Walrus, as well as animals from our Aquarium and popular Butterfly House.
Butterfly House Shop
You can find a whole host of butterfly related gifts, cards and plants in our Butterfly House gift shop, in the Butterfly House itself.
Our plants change seasonally, so there is always something new to see and buy. Come in and have a look.
Access
Watch this film on how to reach the Horniman Gift Shop in the Museum: