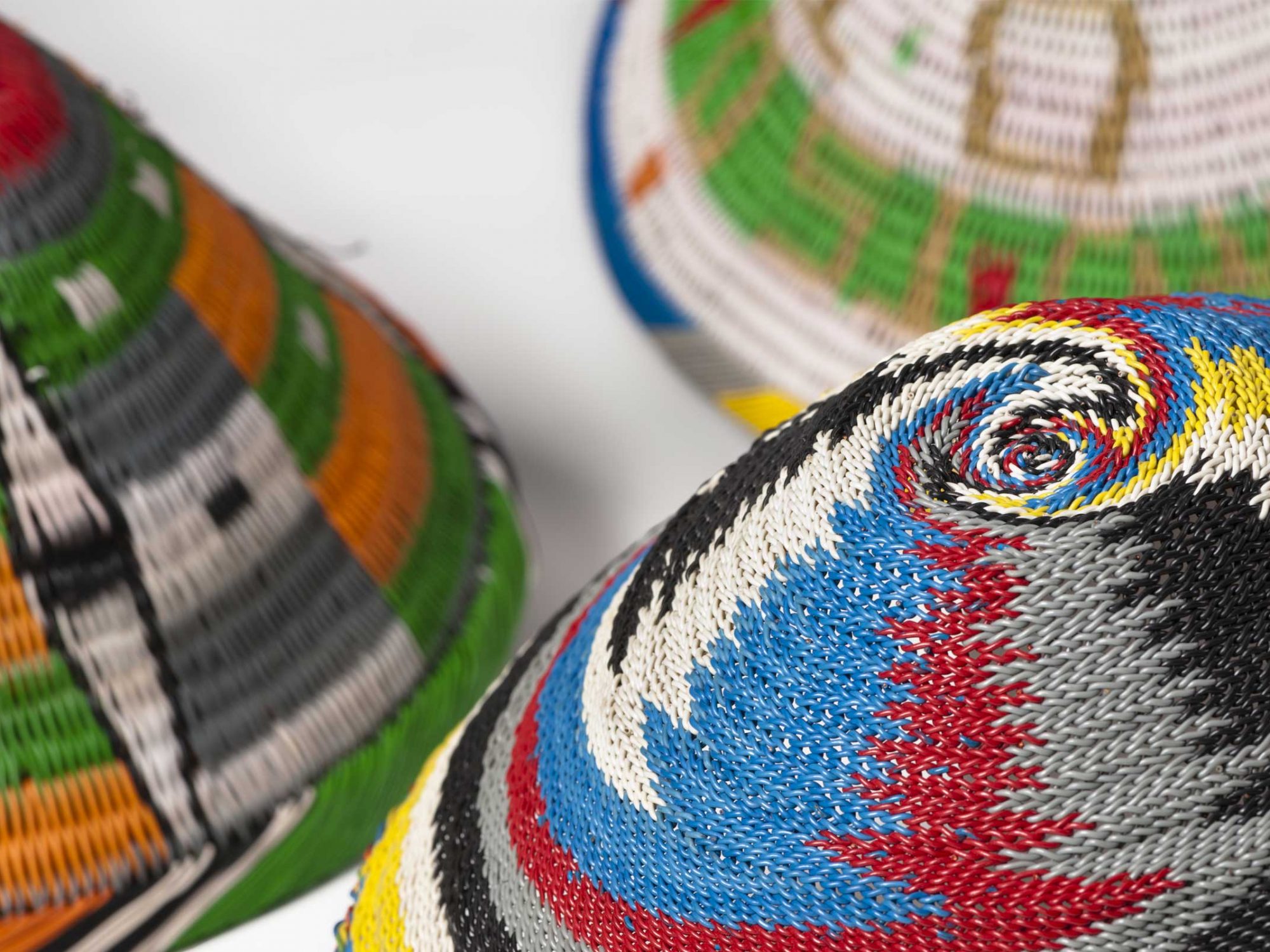 African and Caribbean Collections Research Hub
The African and Caribbean collections Research Hub will exist as an innovative digital space, providing online access to digitised versions of our African and Caribbean collections, resources, outcomes from projects and training and advice on carrying out your own research projects.
After launching the Community Action Research and Rethinking Relationships projects, the Horniman is launching the next stage in supporting people from the African and Caribbean diaspora in the UK to access objects in our collection.
This is through the creation of a new section on the Horniman website relating specifically to the African and Caribbean collections and community.
Most of the African and Caribbean objects in our collection are not on display. In the past, it has been difficult for community members to access these collections but this is changing. The Horniman is trying to find ways to:
make it easier for community members to engage with these collections
better understand these collections from multiple perspectives
value lived experience as an important source of knowledge
make informed decisions about what actions need to be taken in the future care of these collections.
At its very core, the Hub's intentions are for it to be created by, and for, anyone who identifies as having a connection to the cultures represented in our African and Caribbean collections.
Interested in knowing more? Email Thomas Fearon to be added to the project enews: tfearon@horniman.ac.uk
Community Research Club
The Community Research Club is an opportunity for you to engage with the Horniman collections and begin your own research journeys. Perhaps your heritage is represented in the Horniman, or you would like to find out more about a particular culture or aspect of material culture.
The Community Research Club provides a space, support and resources for you to engage with collections at the Horniman.
The Club will provide assistance, skills and support with accessing and searching the collections, carrying out research, and contributing to knowledge about objects in the collections. The Community Research Club is part of our ongoing African and Caribbean Community Research Hub project, which aims to create digital resources for community researchers who often face barriers when accessing collections.
The Club will run over three consecutive Saturdays:
1 October 2022
Accessing and searching the collections
8 October 2022
Research strategies
15 October 2022
Contributing and sharing knowledge
You are welcome to attend any of the workshops. Numbers are limited to 15 per session. There will be refreshments provided. You will need either a laptop or phone to search the collections online. Please RSVP to tfearon@horniman.ac.uk and indicate which sessions you would like to attend. You are welcome to attend all sessions.
Previous project dates
Participants
We have recruited participants from the African and Caribbean diaspora to be part of focus-group style online sessions, to collaboratively outline what the African and Caribbean Collections Research Hub needs to best serve the community. It is a broad and diverse group, representing different interests, approaches and experiences. Together we will be making a toolkit on how to use the Hub and what resources are available to help people.
The African and Caribbean Research Hub project is taking place online to allow a range of people to participate and also in response to the challenges posed by Covid-19, but we hope that – when it is safe to do so – participants will be able to meet in person at the Horniman with other members of staff involved in the project.
We recognise that there are barriers to research, appropriate training, time and resources for African and Caribbean diaspora to engage with museums and heritage. Each session will therefore also have a training section via a talk or workshop to support digital accessibility and/or developing projects. These will be hosted by members of the diaspora that work across community, culture, creative and education sectors and Horniman staff.
There is a £150 honorarium per Hub session in recognition of each participant's contribution and to cover expenses.
Key dates
There will be five core group Hub sessions running from February to June. Each session will run on zoom from 11am-1.30pm.
10 February
10 March
14 April
12 May
16 June
There will also be two ad-hoc hub sessions for non-core group participants running on 15 April and 17 June.
Session format
10.30am: Optional pre-briefing
11am: Session open
11.05am: Guest segment
11.45am: Break
12pm: Hub Development Segment – training workshop
12.45pm: Break
12.55pm: Hub development discussion – 35 minutes
1.30pm: Session closes
About the collections
The Horniman hold over 350,000 objects, with 80,000 of these held in our Anthropology collection.
Through the Anthropology collection you can find a path into understanding the everyday lives and beliefs of people from all over the world, including ourselves. The quality, diversity, and beauty of the objects in the collection are testament to the technical, aesthetic, and practical skills of people throughout the world.
The collection is constantly being researched and added to. The Horniman is prioritising working with communities as they develop their new collections policy. There are an estimated 22,000 objects from Africa in our collections. It covers the whole of the continent, with every modern African state represented.
We also hold a smaller – yet significant – collection of around 500 objects from the Caribbean. These objects range from tools, musical instruments and religious objects. Countries well represented virtually in this collection are Haiti, Jamaica, The Bahamas, Guyana and Trinidad and Tobago.
In addition, the Horniman's musical instrument collection has over 9,500 objects made to produce sound and our Natural History collection contains over 250,000 specimens of local, national and worldwide origin.
This project is made possible due to the support awarded from the Digital Innovation and Engagement Fund. The Digital Innovation and Engagement Fund is a collaboration between the UK Research and Innovation (UKRI) and the Arts and Humanities Research Council (AHRC), and The Museums Association.