We take a look at the history of the Transgender flag, and how it came to be accepted around the world.
The Transgender flag was designed in 1999 by Monica Helms, a trans Naval officer from the USA. Monica served in the Navy in the 1970s, and since coming out has advocated for trans rights and visibility in the US military.
Michael Page, a bisexual activist who had created the bisexual flag, encouraged Monica to create a flag for the trans community.
Monica, when interviewed by Thomas Wheatley in Atlanta Magazine, said,
One day, I woke up with the idea for the colors—the traditional color, light blue, for boys, pink for girls, and a single white stripe for those who are transitioning, gender neutral, or intersex.
It was first shown at a pride parade in Atlanta in 2000, and after Monica took it to marches, parades and remembrance events, the flag started being adopted by others. Monica noticed the uptake started to take off around 2013, not just in the US but around the world.
One of the reasons for the design of the flag is that it looks the same, no matter which way it is held. Monica told Pride, "The pattern is such that no matter which way you fly it, it will always be correct. This symbolizes us trying to find correctness in our own lives."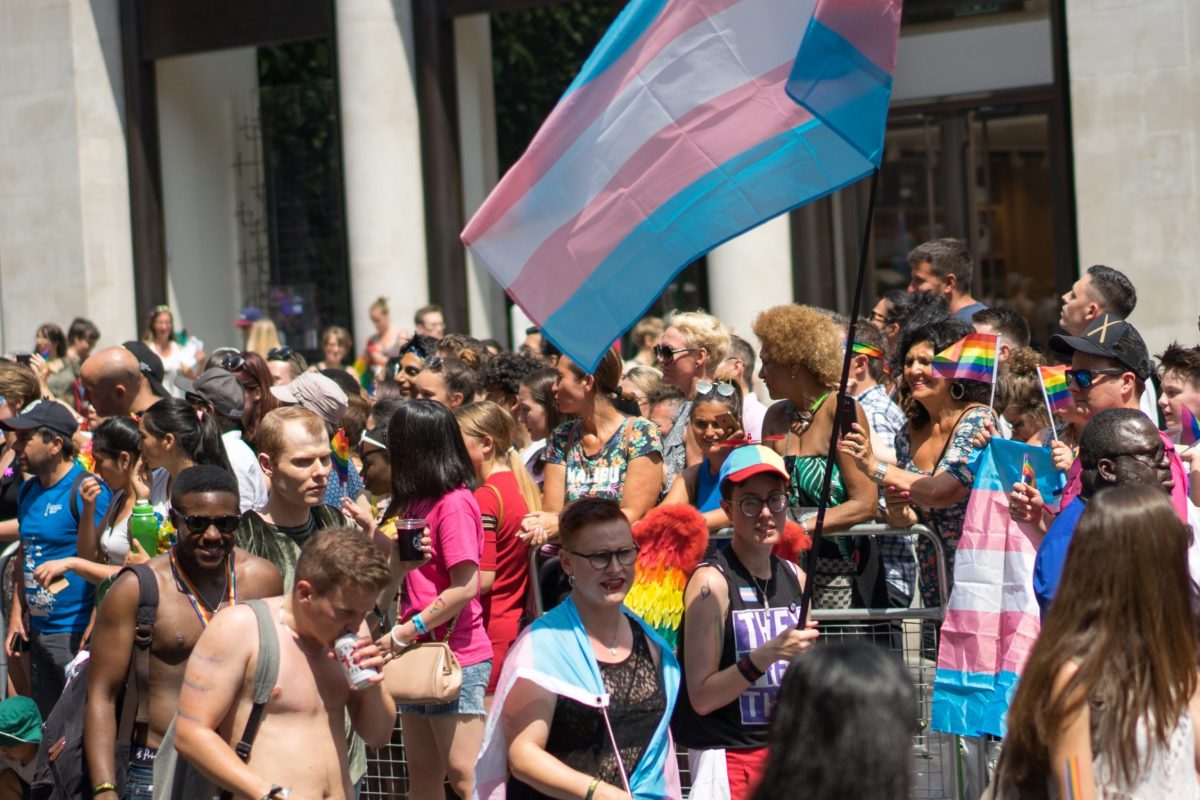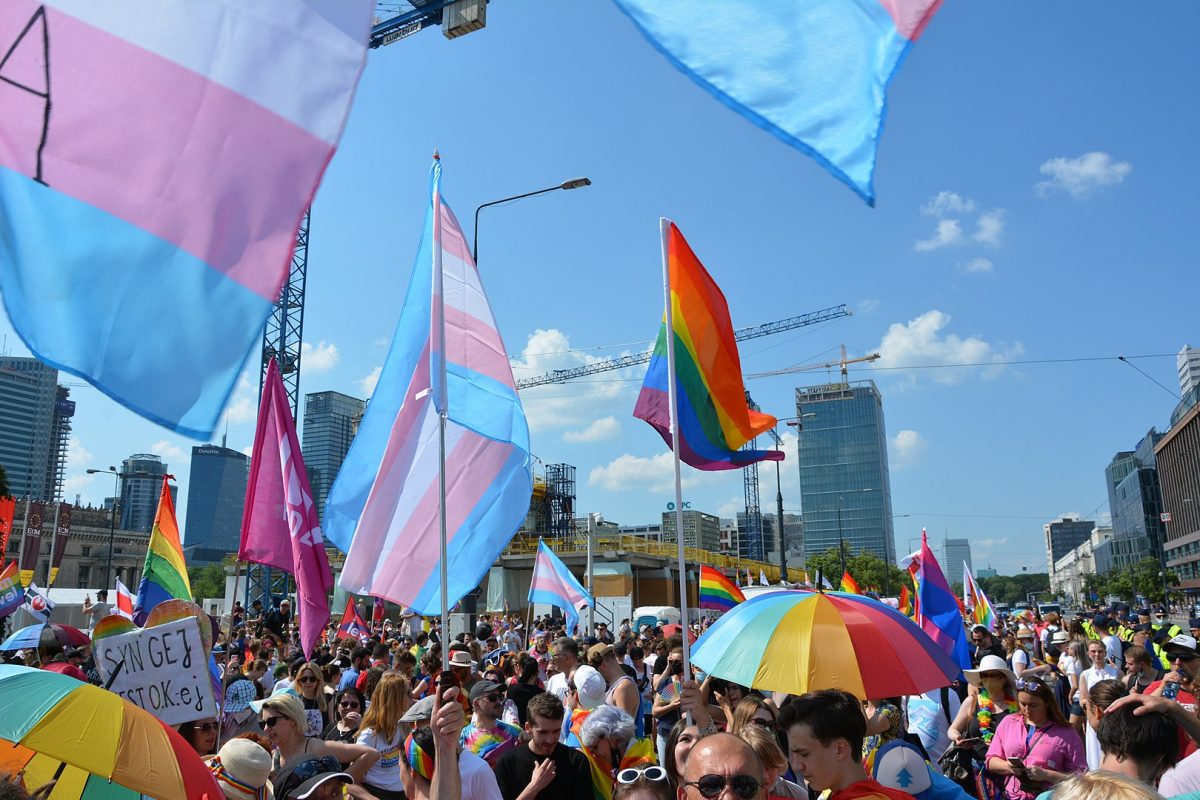 Now, you can find the flag in pride parades and festivals, as well as flown on the Transgender Day of Remembrance or Transgender Awareness Week (both in November). The original flag created by Monica is now held in the Smithsonian.
Although perhaps the most widely known and accepted (it has an emoji now), there are some other trans flags in other countries.
Some, like the Israel transgender flag, feature a large symbol in the centre incorporating female and male gender glyphs with third glyph representing transgender. This flag has been around since at least 2012, and has been used by trans Israeli communities. A flag designed by graphic designer Michelle Lindsay also features this symbol.
The trans kaleidoscope flag includes this symbol along with a plain pole, to represent "those with a gender identity that is neither male nor female, embodying awareness and inclusion of all."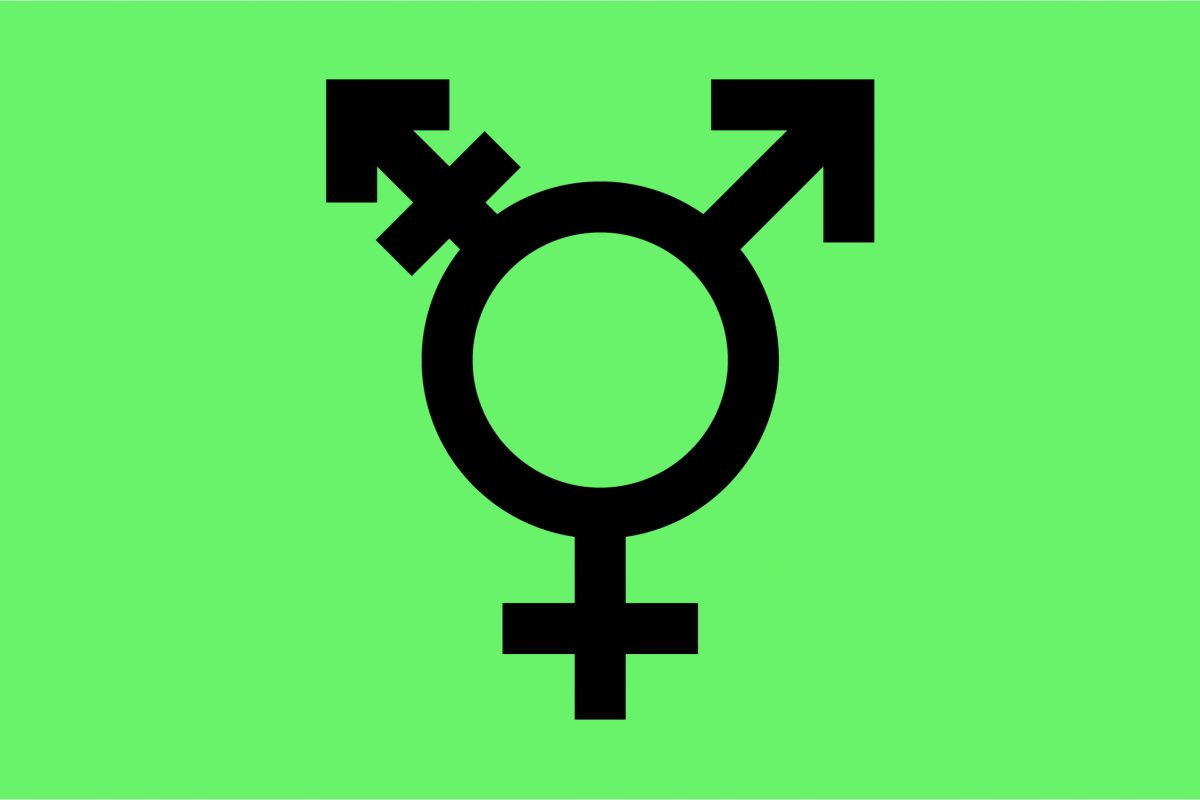 For our version of the transgender pride flag we have used five objects, to make up the two blue stripes, two pink stripes and the central white stripe:
It features a blue harmonica case, a pink floral tool tin, a white teacup saucer, a pink tunic, and a packet of Horniman's tea. Have a look at the objects below: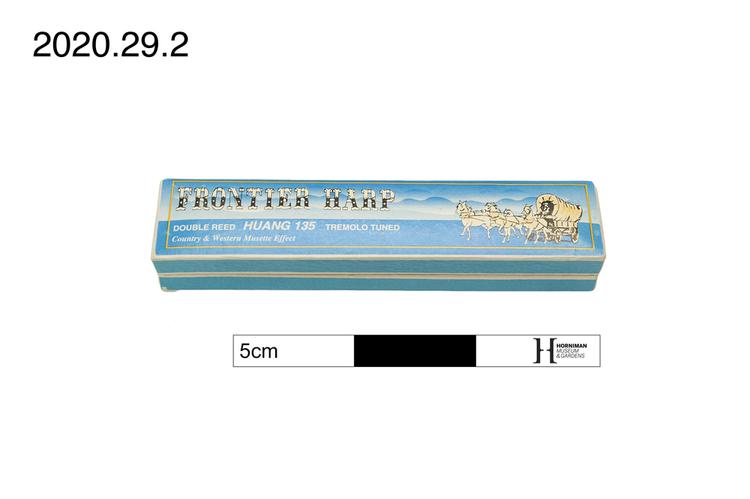 case (elements of musical instruments)
Musical Instruments
Blue cardboard with a picture of a wagon and four horses on the front. Lettering, 'FRONTIER HARP'. For a 'Frontier Harp', tremolo harmonica.
See full collection record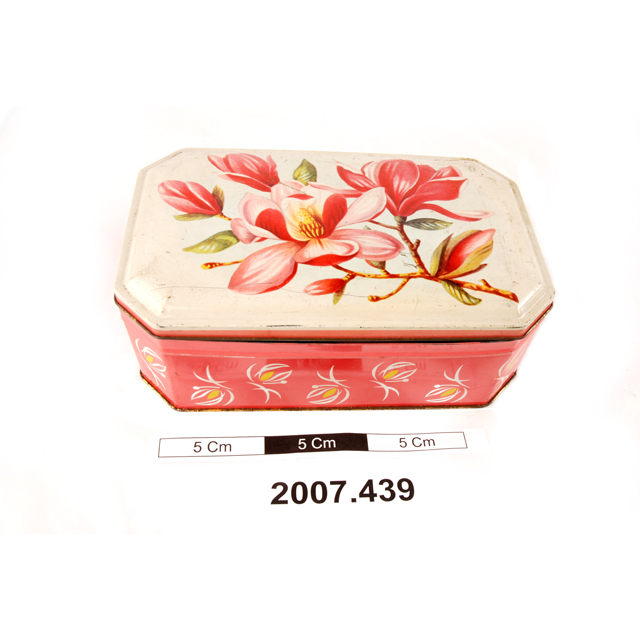 tools (general & multipurpose); compasses (direction indicators); pencils
Musical Instruments
Medium tin, pink floral decoration, containing small tools, compass, pencils.
See full collection record
saucer (containers)
Anthropology
Saucer, bought at Stallets Antik & Kuriosa, Ysby, Sweden. The saucer is glazed white overall, and decorated with a green and white floral motif.
See full collection record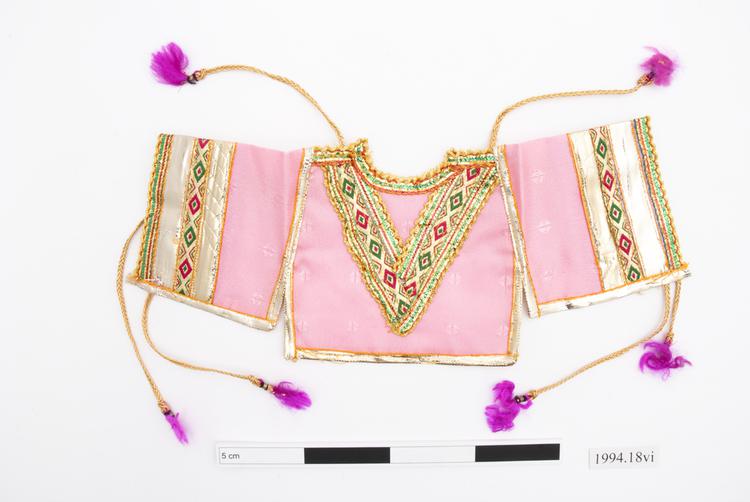 tunic
Anthropology
Cover tunic made of synthetic fibre and braid. Pink material with gold braid edging. There is gold, patterned ribbon on the edge of the sleeves and neckline. There are plaits of braids forming tassels suspended from the shoulders and sleeves.
See full collection record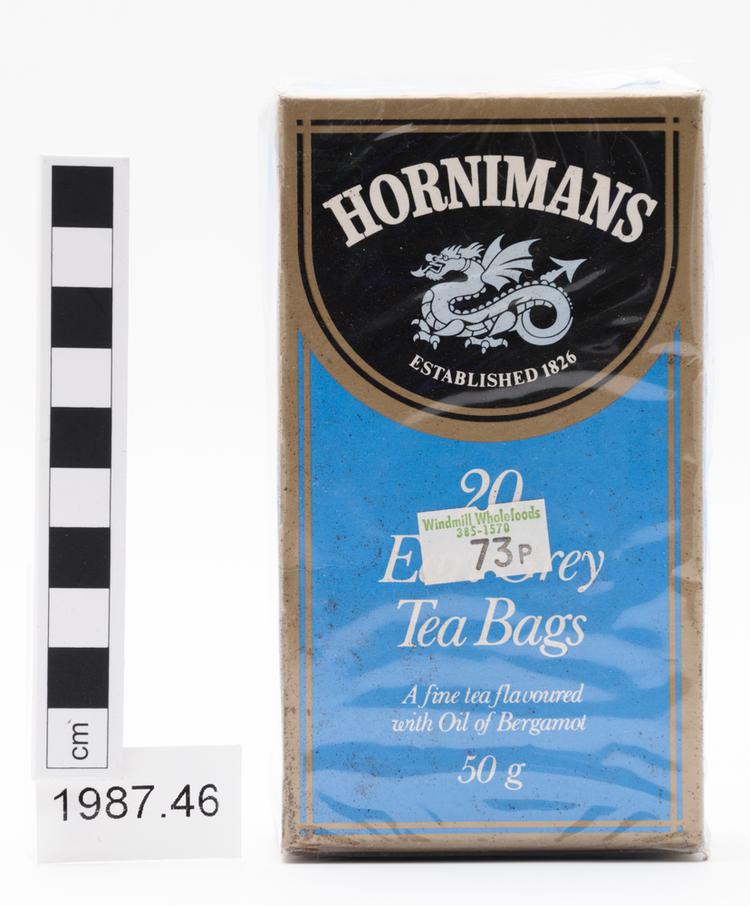 teabags; container (containers)
Anthropology
An empty Packet of 20 'Hornimans' Earl Grey teabags contained in a blue, black and gold cardboard box wrapped in clear cellophane.
See full collection record