We spoke to Alex Mustard as part of our ongoing interview series with photographers.
Can you tell us the story behind your photo?
Grey seals are not only one of our largest predators, but the UK is also a very important place for them. The British Isles are home to about 40% of the world population, yet many people have never even seen one.
This a major reason why I like to photograph them and I am happy with the success that they have had in the contest.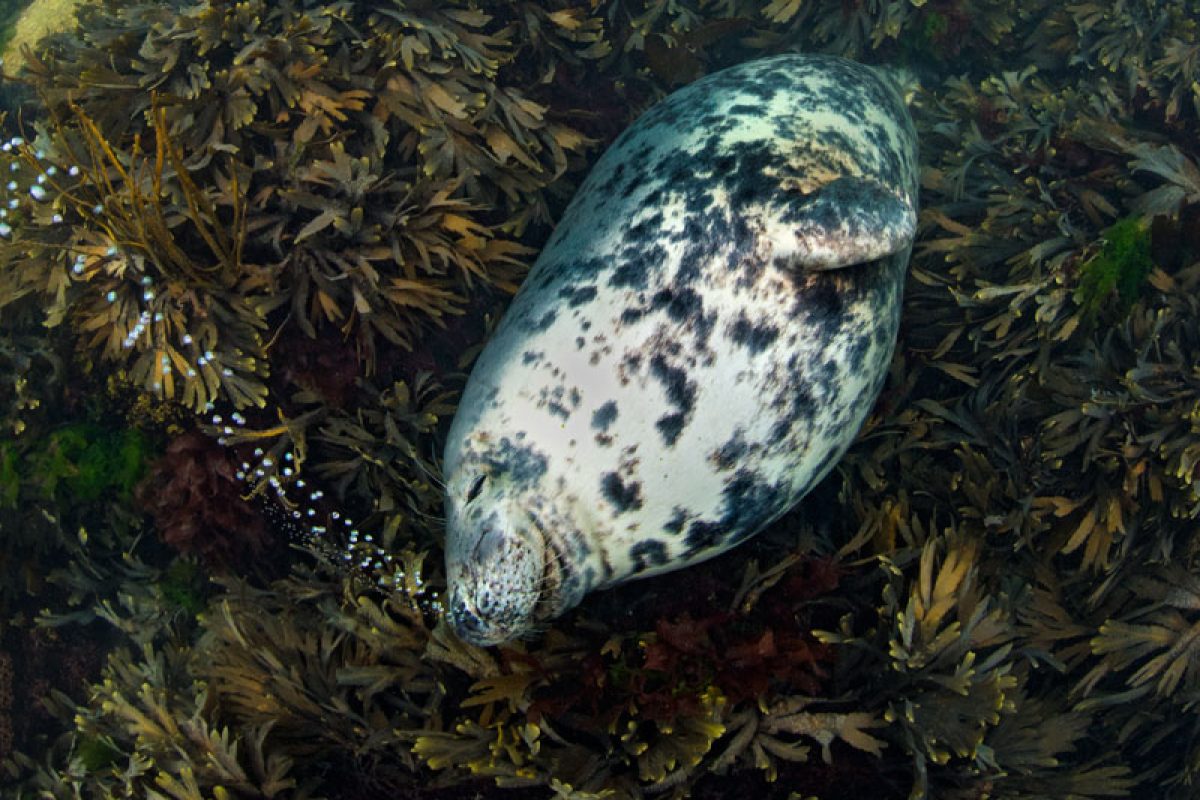 How did you go about getting that shot?
Having photographed seals many times before (I have twice been a category winner in the BWPA with seal photos) I wanted to try and do something different.
I guess most photographers would ignore a sleeping seal, but I decided to spend some time slowly creeping up on this pregnant female. I was really drawn to the scene of her relaxed in this bed of soft kelp.
I used an ultra-wide-angle fisheye lens so I could capture her and her bed clearly in the frame. As I hovered above her, she let out a trail of small bubbles from her nose, never opening her eyes. This small detail made this shot a special one.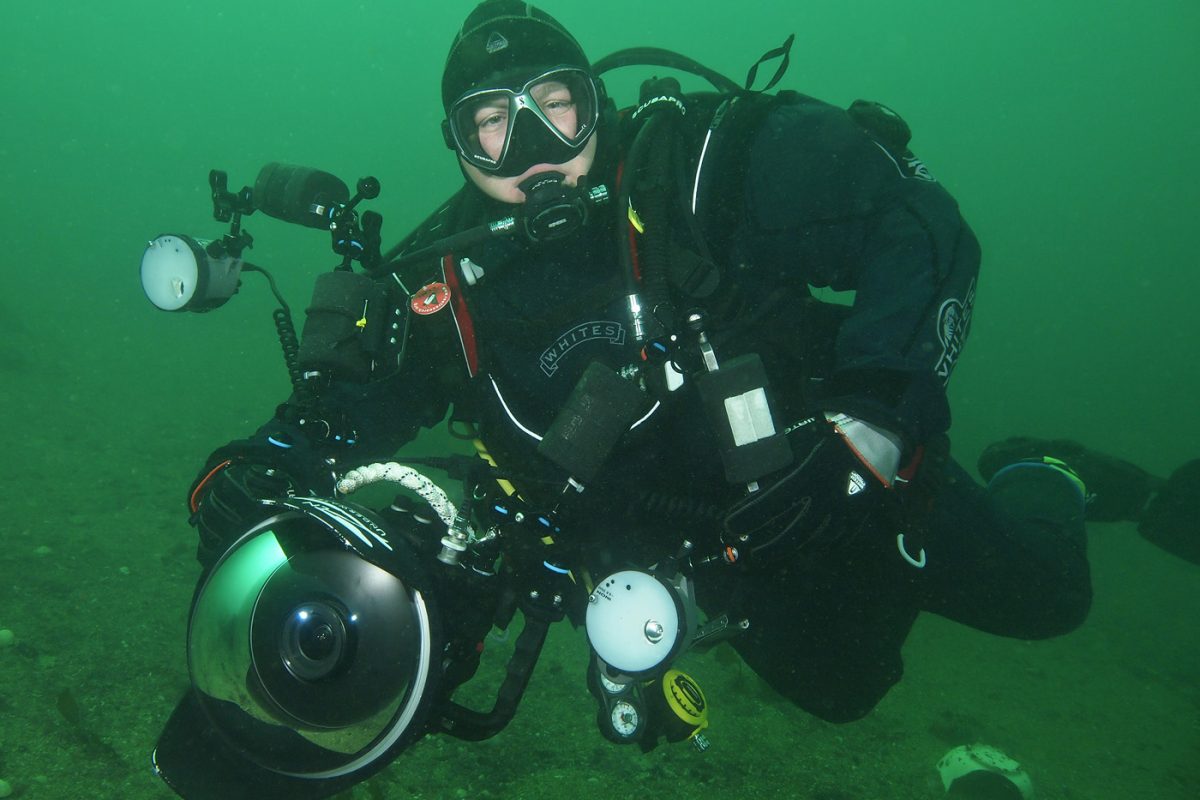 How long did you have to wait for this shot?
This is never an easy question to answer as a photographer. Each photo takes just a fraction of a second to make, but to get exactly that frame in your viewfinder builds on knowledge and experience of cameras, locations, technique and wildlife that have taken all your life up to that point.
This photo took about 15 minutes from spotting the sleeping seal, to finally creeping into position to photograph her without disturbing her sleep.
Did you use any particular equipment or software?
Underwater photographers use the same types of cameras as other wildlife photographers, but we need to put them into underwater housings and then use underwater flashes for light and special lenses with them.
This picture was taken with a Nikon D5 camera and Sigma 15mm fisheye lens, in an underwater housing, build in Austria by a company called Subal specifically for that model of camera.
I love photographing seals and sea lions (we only have seals in the UK).
They are very fast, but also curious and sometimes playful. Especially the youngsters. They are very expressive and have a range of interesting behaviours to capture in photos.
What are the difficulties of wildlife and nature photography that you face?
As an underwater photographer, I take pictures in an environment that I can't survive in without specialist equipment and that my camera cannot function in without special protection.
In British Seas, it is also pretty murky – which is a problem for producing clear and detailed images. Fortunately, marine wildlife is not naturally scared of people, so we are rewarded with close encounters. And it is a great place to take photos because so many of our subjects are unknown to our audience, there are many surprising stories to tell.
What would you like people to think about when they see your work?
I hope that they get to know the sea. Not many people get to see the wonderful wildlife that lives off our shores, and I hope that people get a window to this world through my pictures.
This is important because the sea affects our lives in many ways – healthy seas provide us with oxygen, create our rainwater and provide food. But often we ask too much of them, taking too much away or dumping too much in them – this stops them working as they should. Which is bad for the wildlife that lives there, but also bad for us.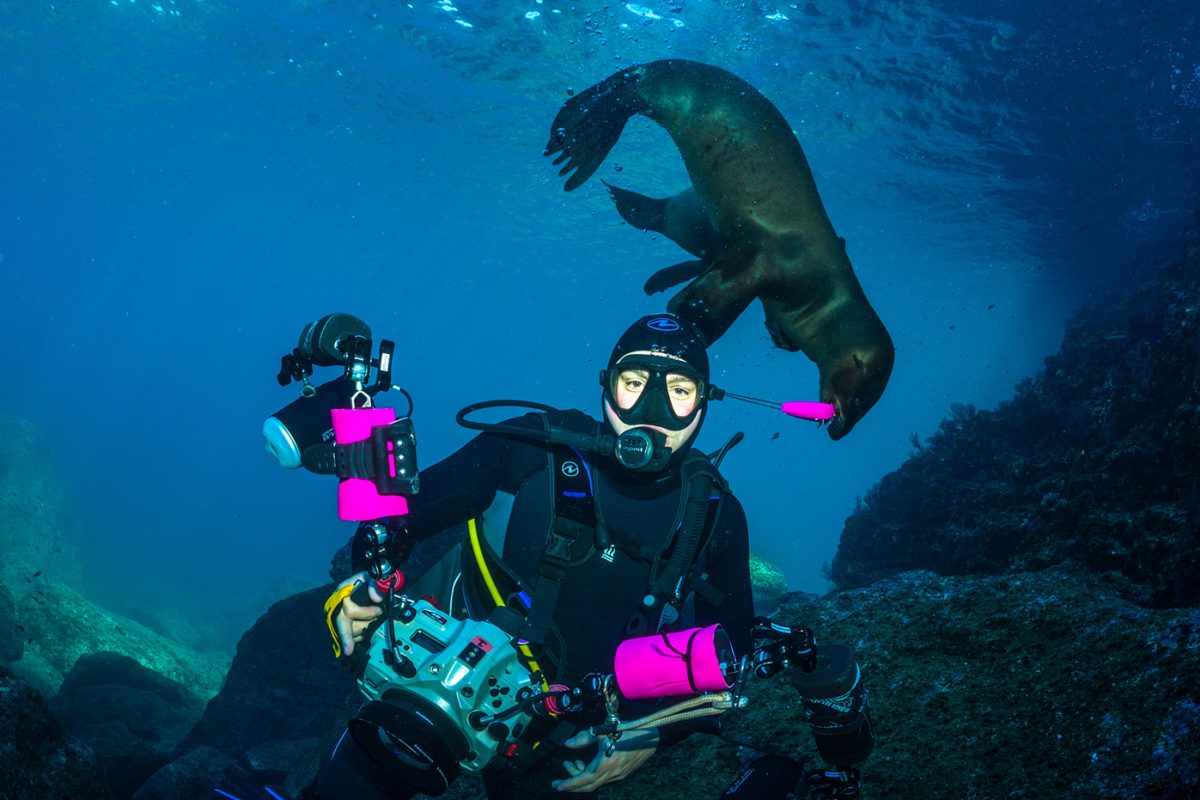 How long have you been a photographer and how did you get started?
I took my first photos underwater when I was 9 years old and have been doing so ever since. I have worked as a professional photographer for the last 14 years and now shoot all over the world.
Contests such as BWPA are really important steps in developing a career and getting your name known to potential clients. They are very valuable for photographers keen to enhance their credentials.
What would you advise someone wanting to start taking photos of wildlife or nature in their local environment?
Become an expert, not a generalist. Pick an area of photography to specialise in. If it is wildlife, choose a species that you have good access to and challenge yourself to learn everything about it. Then challenge yourself to build the best possible portfolio of images of just that species.
What projects are you working on now or have coming up?
I have just returned from photographing Californian sea lions in Mexico. At this time of year, the new pups born in the summer have just started swimming. They are small and powered by mum's milk, so they are full of energy and very playful. They are a lot of fun to shoot.
Soon I head to Indonesia to photograph the weird marine life that lives on coral reefs there – strange creatures such as the mimic octopus and the flamboyant cuttlefish!
Although I only shoot still images, not video, you can currently see images of mine in the BBC Blue Planet II book and in much of the promotional material used by the BBC for that series.